After making your list of Business Advocates use the 5-Star Dashboard to create the service contact records.
Click Tools and select 5-Star from the dropdown.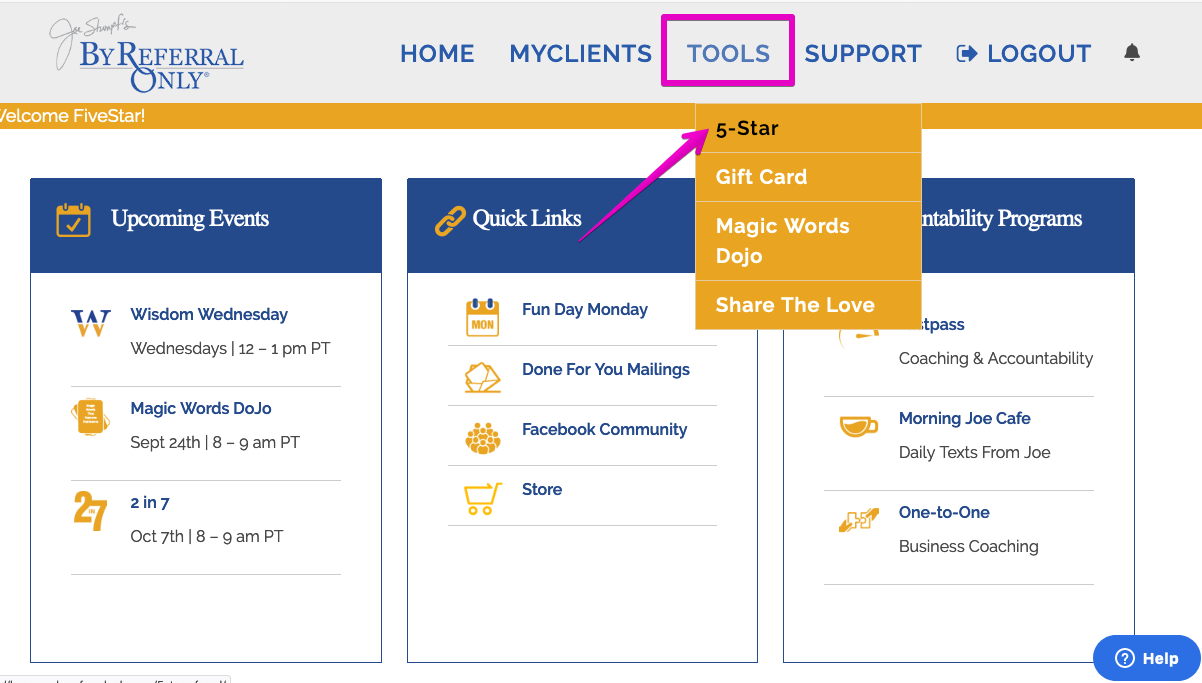 In the 5-Star Dashboard, click Services.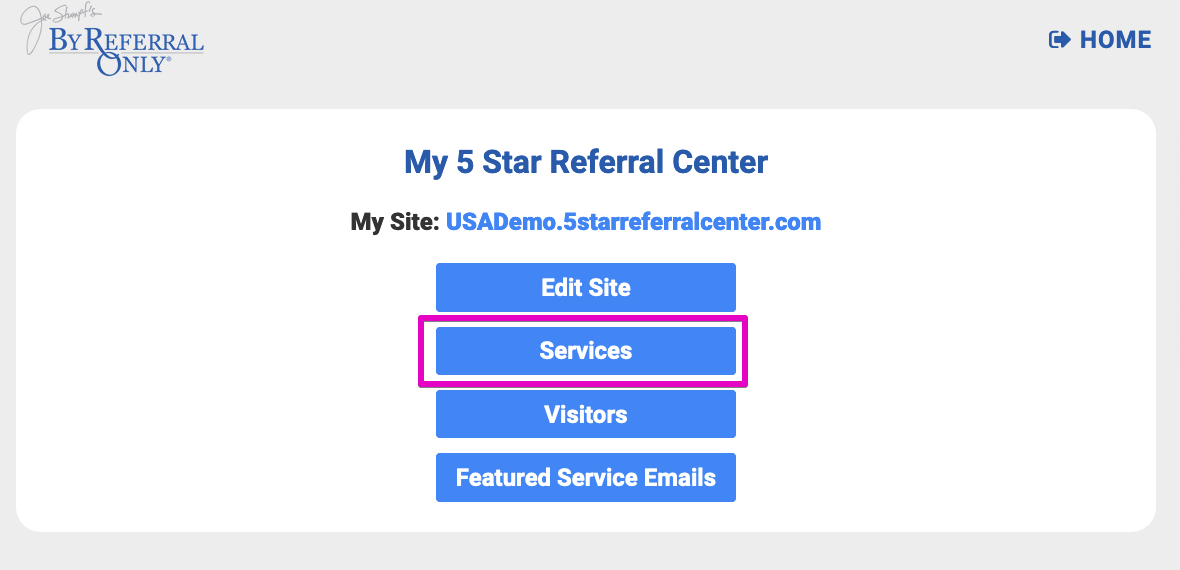 Click Add Contact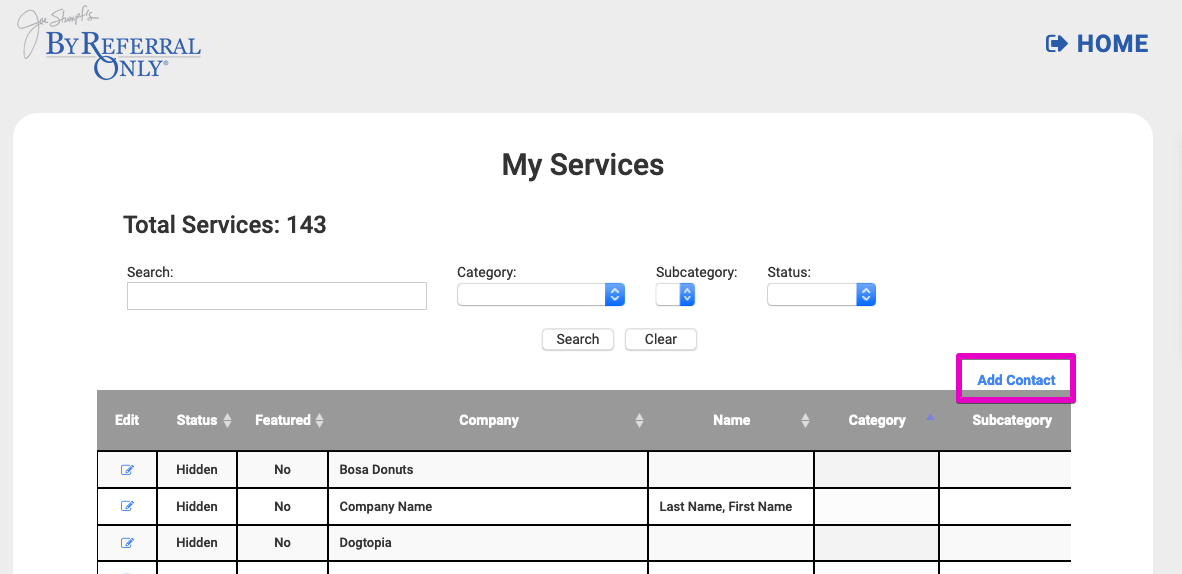 Complete all needed info.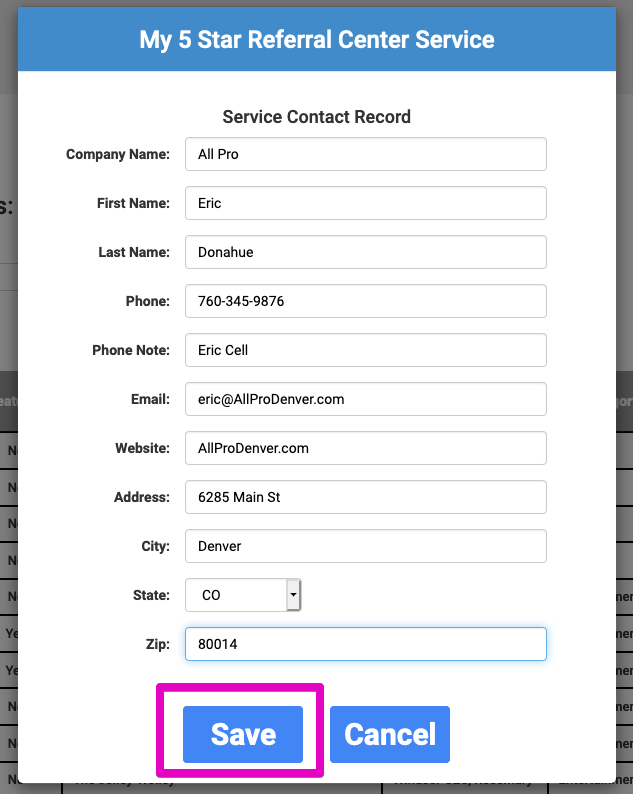 Scroll down and select Save.
Do not complete the information in the Service Fields section. We'll do that after Class 2 training.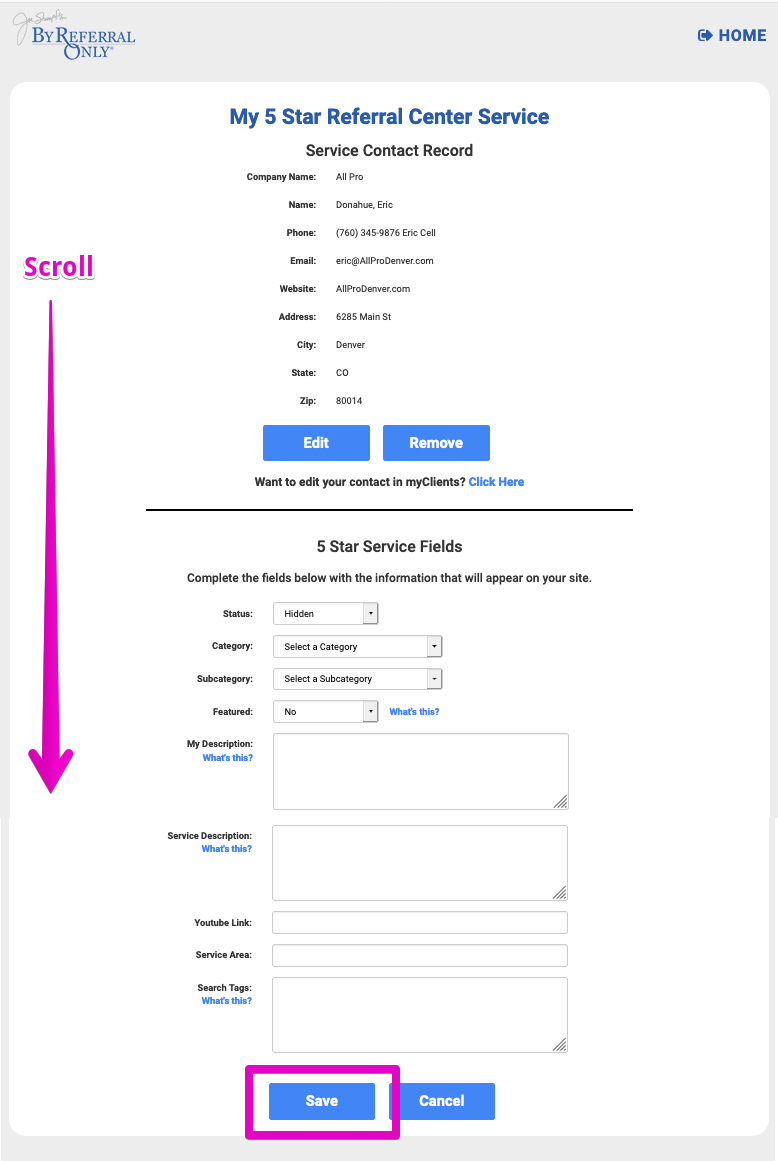 Your new contact is added!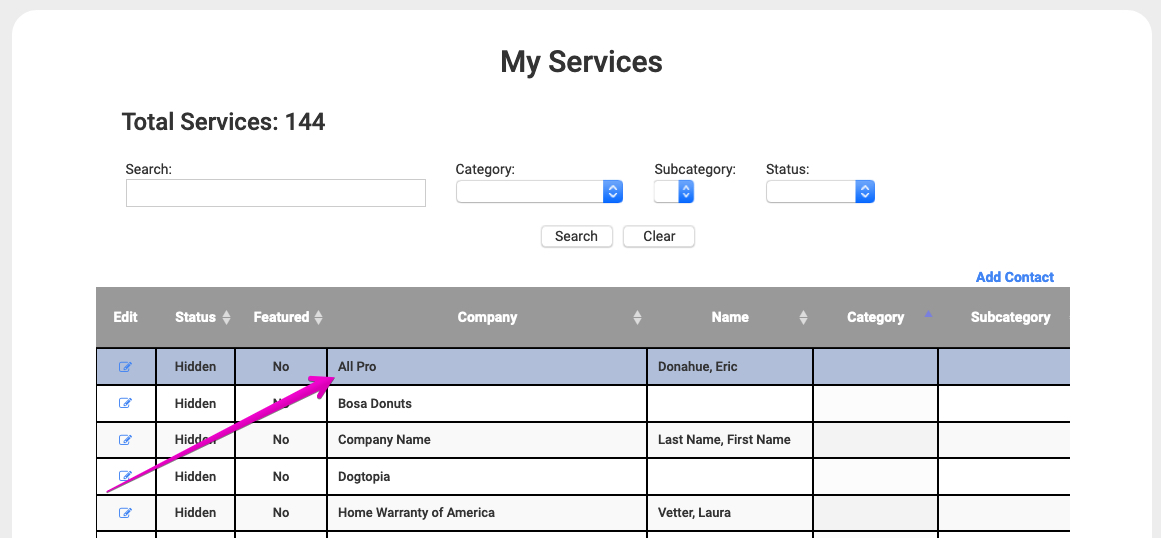 Keep adding contacts until you have a contact created for all of your Business Advocates!