Below are the steps to upload a video to your 5-Star center using your phone. You can watch the video or use the step by step instructions below it.
If you prefer to use your desktop to upload the video see: Add Video to a Service Record - Desktop Version
Watch Video
Step By Step
After recording the service video using your camera app, open the Youtube app on your phone.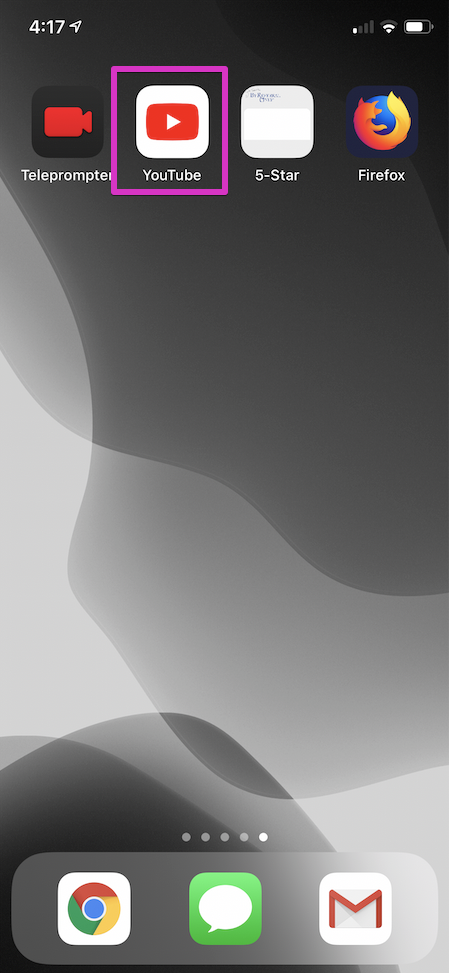 Tap the Video Icon.