This course is comprised of 10 classes that will meet twice a week for five weeks. In that time, Joe will cover the 10 Essential Tools that will dramatically increase your productivity and grow your referral business exponentially!
This course is the master tool kit to extraordinary living. You can take any of the tools and begin to apply them immediately in your life and you'll instantly notice a surge in energy, alertness and aliveness which, by the way, are qualities that others rapidly notice and remark about to others!
Where is the Power Productivity Program?
From the home page on BRO, you're going to click on "Review The Curriculum" in the CBROC section.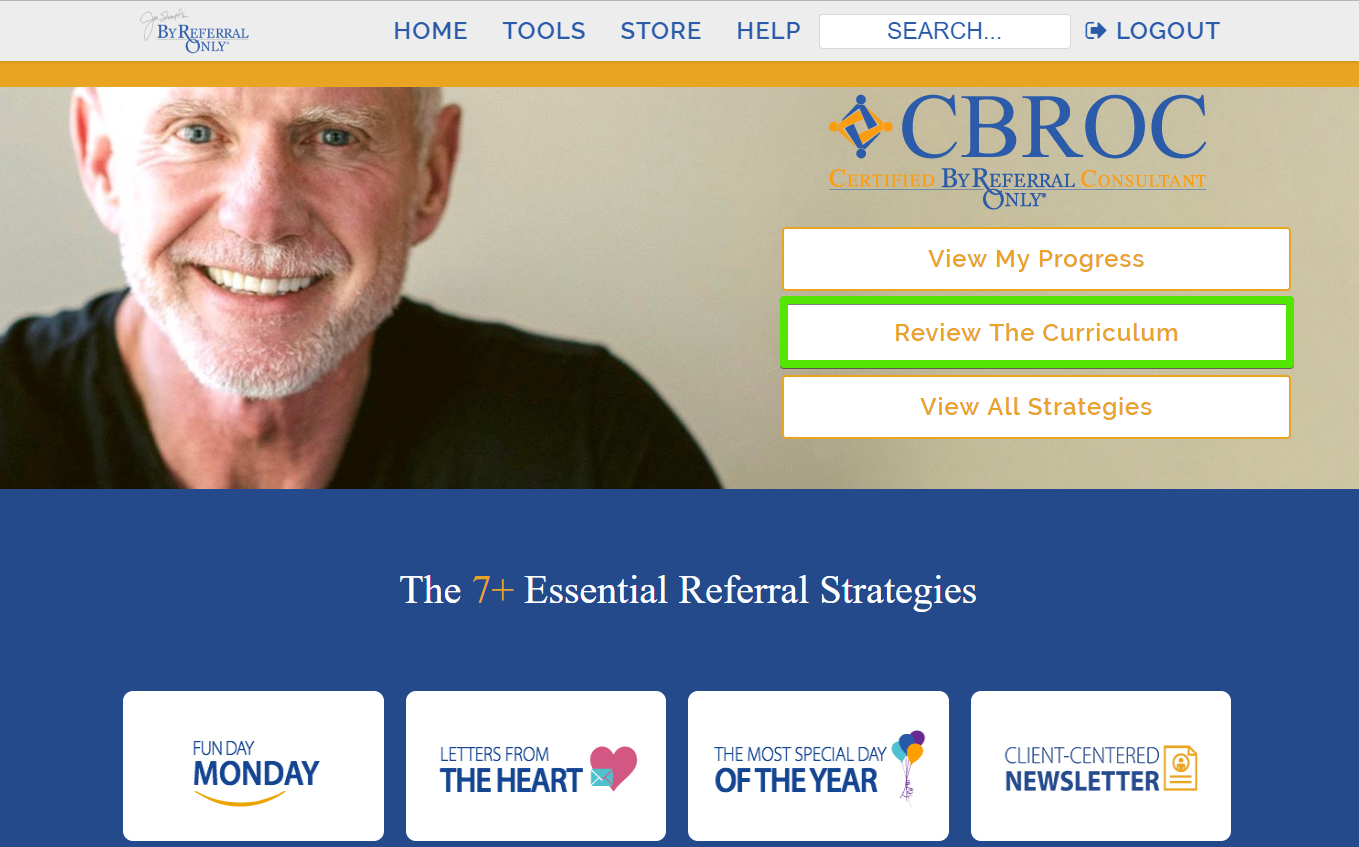 That will open up a new page where you will click on "Power Productivity" and then "Click Here For Course Resources" to view all materials and strategies for the Power Productivity Program.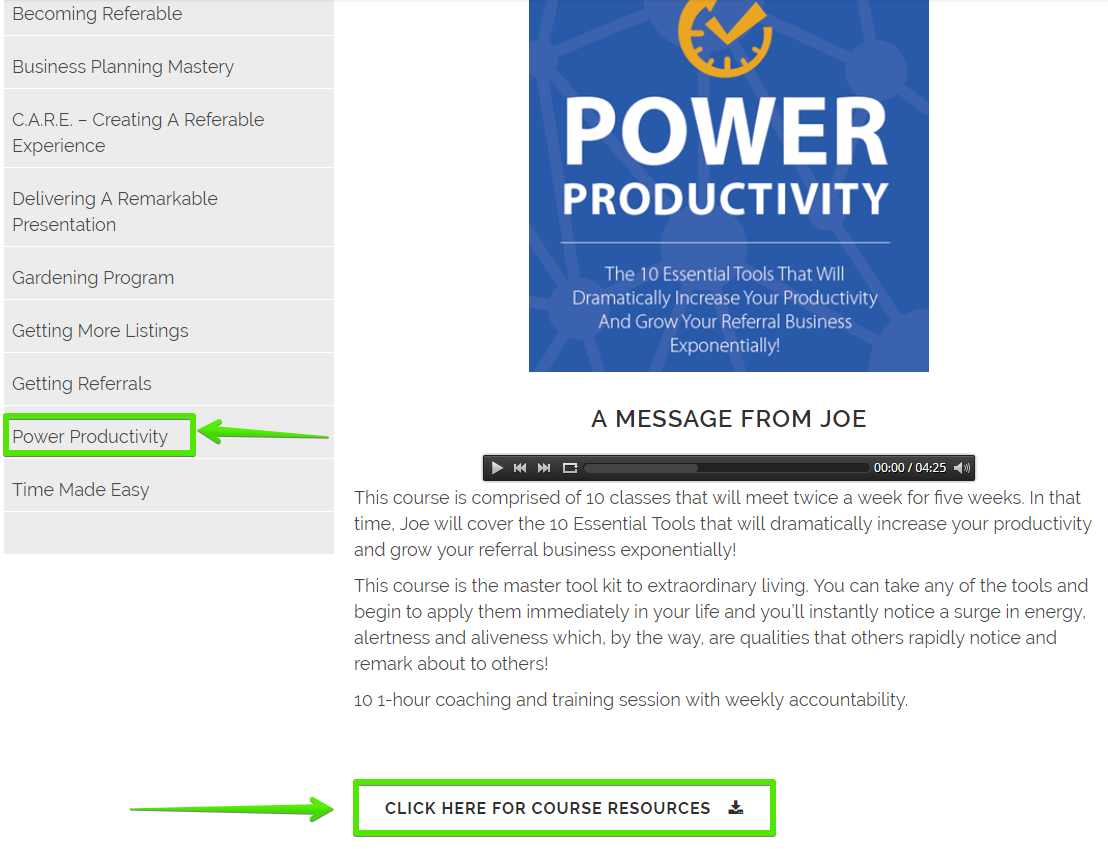 Once you've clicked to view the course resources, you'll be taken to the Power Productivity Series Course Materials page where you can download the Course Guidebook, join the Facebook Group and take the classes for the Power Productivity Program.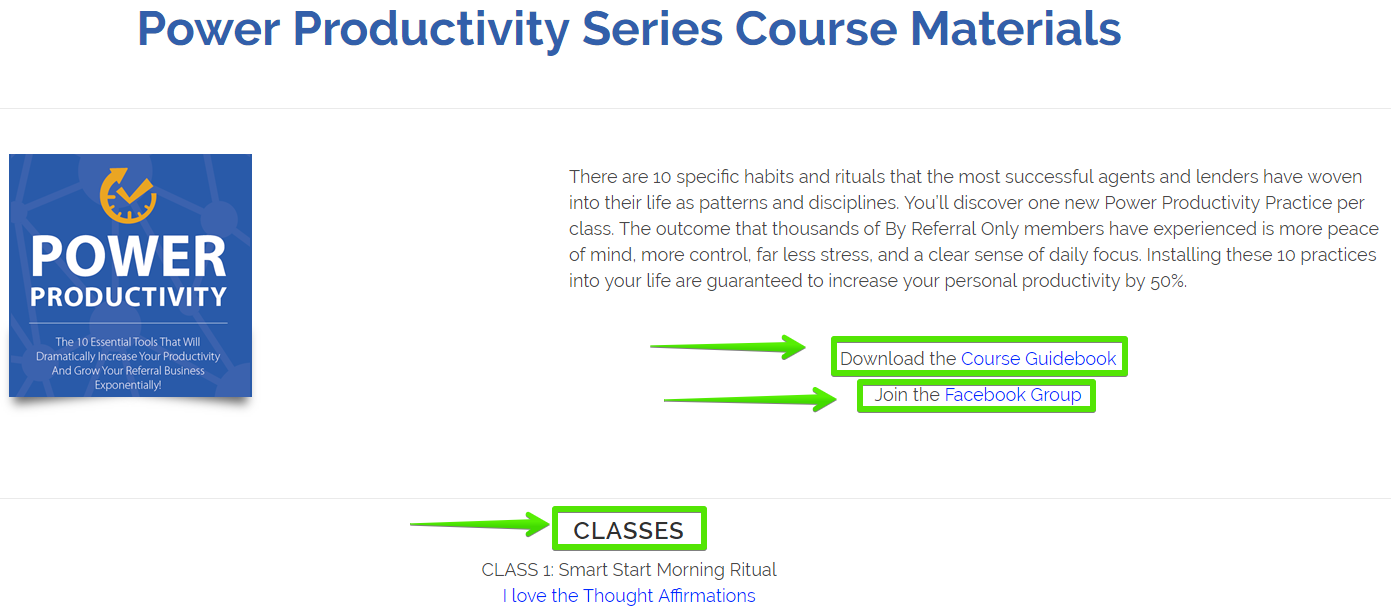 If you have any questions or there is anything else you need, please reach out to support@byreferralonly.com.