How much do you C.A.R.E.? From the moment you begin working with a new client, your intention is to create an experience that they are comfortable referring the people they care about to you during the process of selling, buying or borrowing. Over the last 30 years we have pinpointed the key touch-point systems that must occur automatically throughout this process. You'll receive time-tested templates and scripts that turn each transaction into two additional transactions during the client experience.
Where is the C.A.R.E Program?
From the home page on BRO, you're going to click on "Review The Curriculum" in the CBROC section.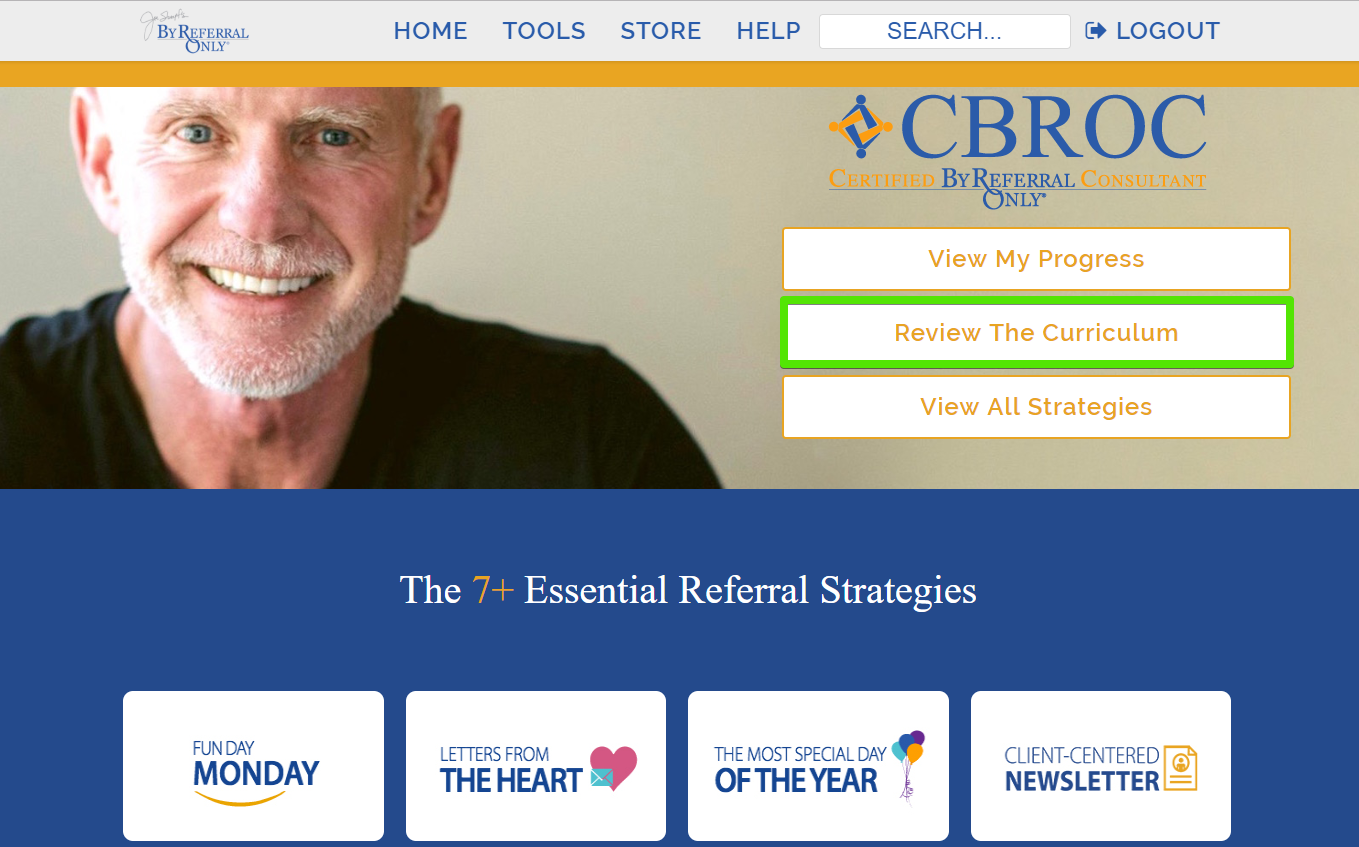 That will open up a new page where you will click on "C.A.R.E. – Creating A Referable Experience" and then "Click Here For Course Resources" to view all materials and strategies for the C.A.R.E Program.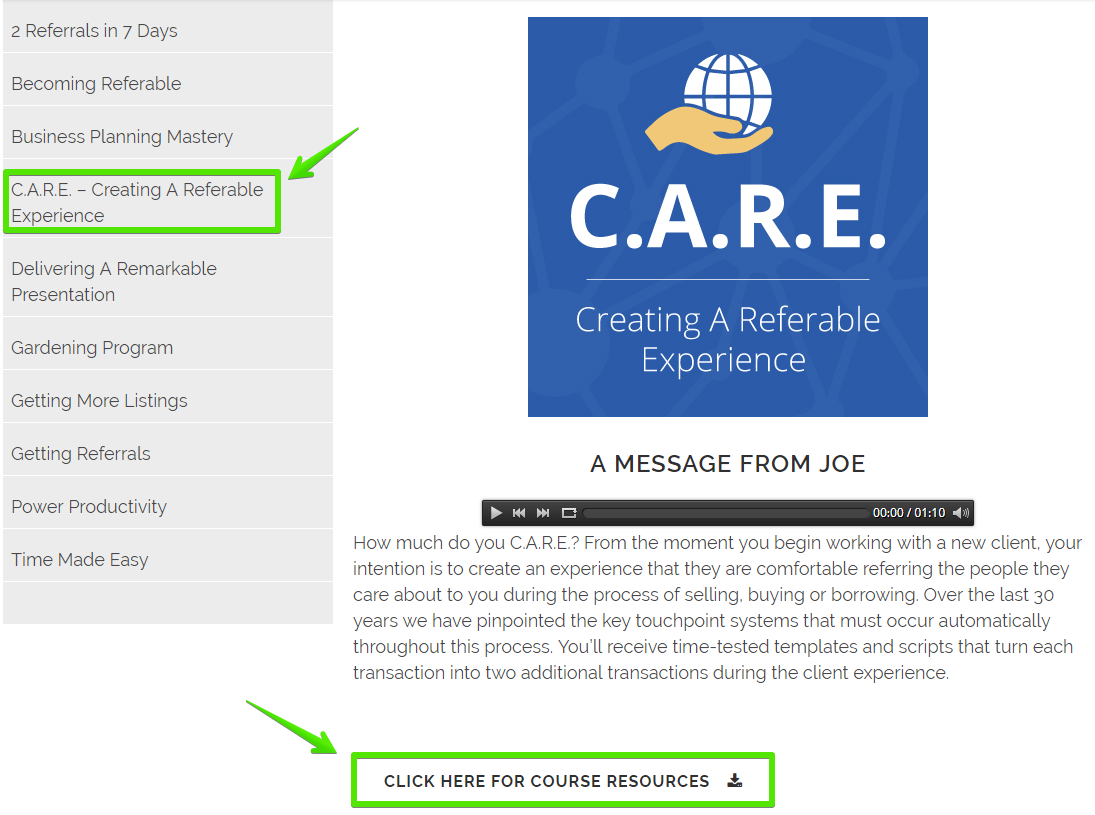 Once you've clicked to view the course resources, you'll be taken to the C.A.R.E. (Creating A Referable Experience) Course Materials page where you can download the Course Guidebook, join the Facebook Group and view Resources and Materials for the C.A.R.E. Program. 
If you have any questions or there is anything else you need, please reach out to support@byreferralonly.com