In this eye-opening, mind expanding training you'll discover what it means to look out 10 to 25 years and get a clear vision of what your life will look like – not really knowing exactly how you'll get there, but with a clear sense of purpose knowing that you're driven by for filling your most important needs.
Where is the Business Planning Mastery Program?
From the home page on BRO, you're going to click on "Review The Curriculum" in the CBROC section.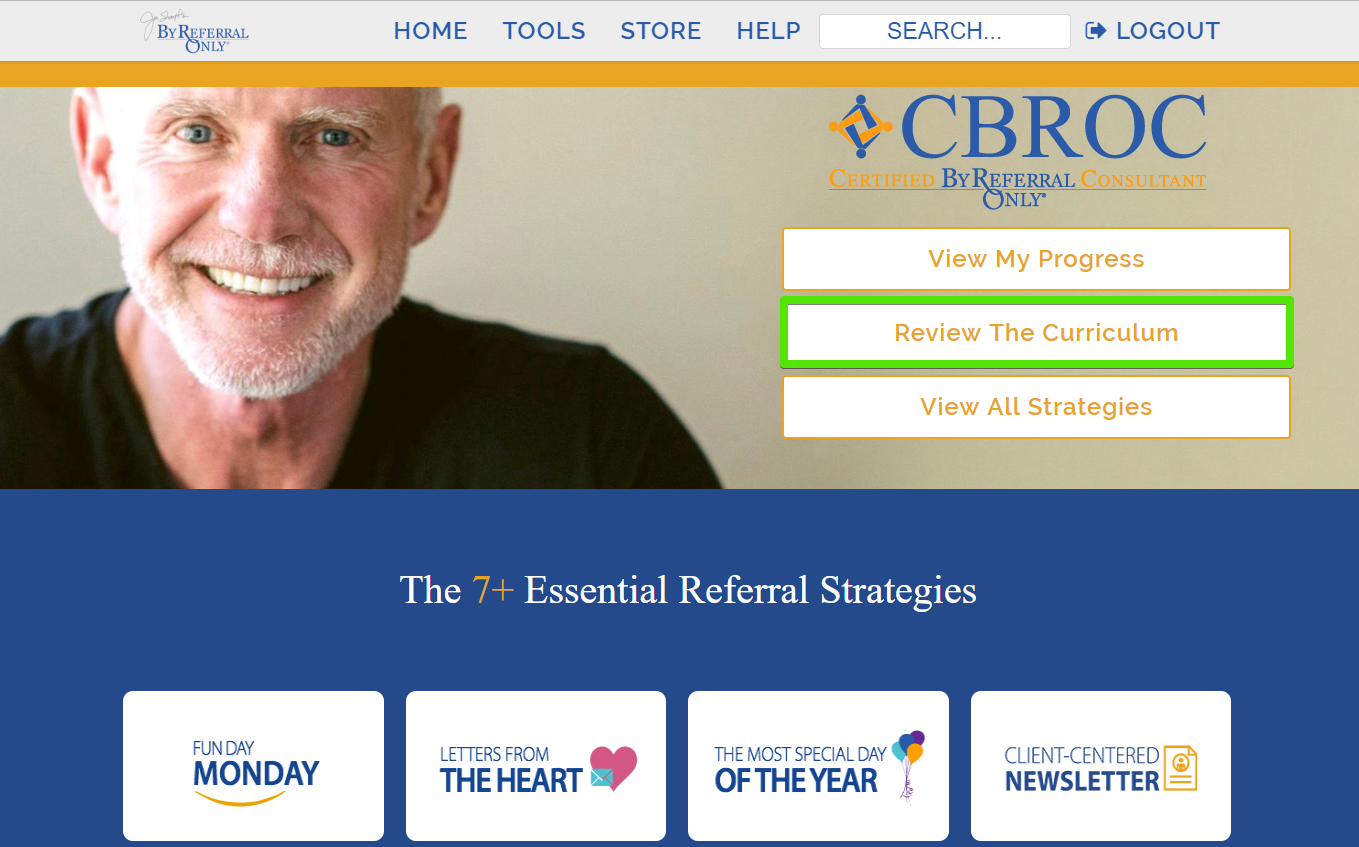 That will open up a new page where you will click on "Business Planning Mastery" and then "Click Here For Course Resources" to view all materials and strategies for the Business Planning Mastery Program.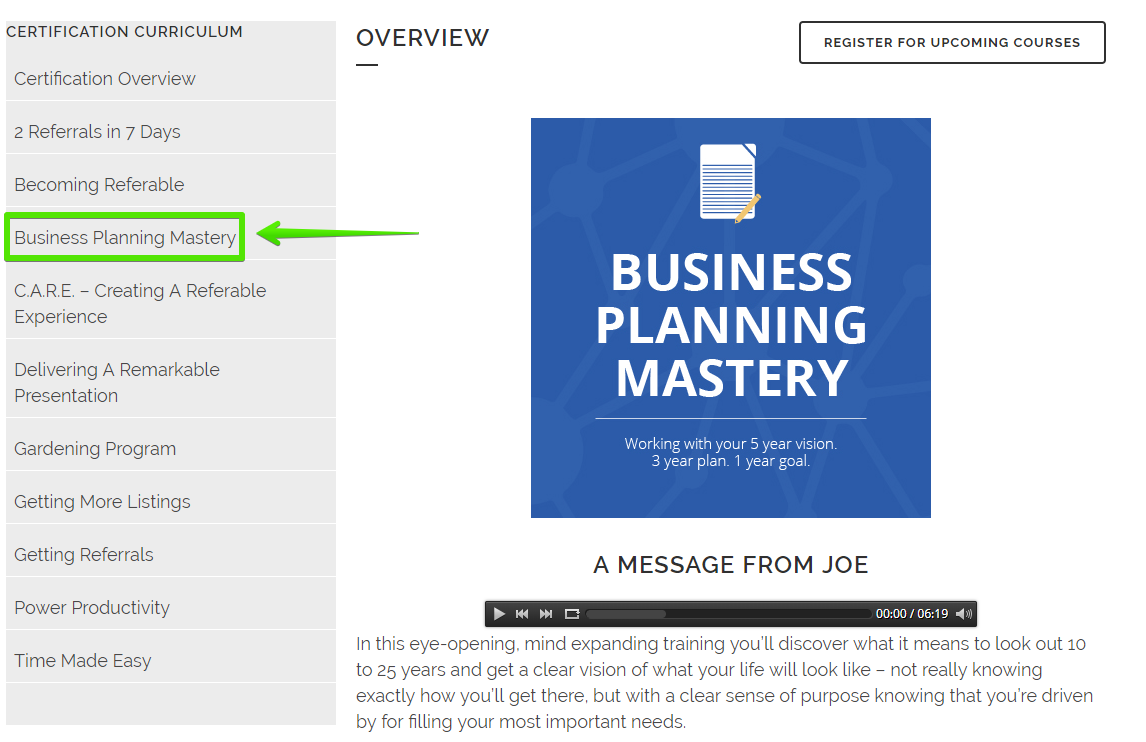 Once you've clicked to view the course resources, you'll be taken to the Business Planning Mastery Course Materials page where you can download the Course Guidebook, join the Facebook Group and take the classes for the Business Planning Mastery Program.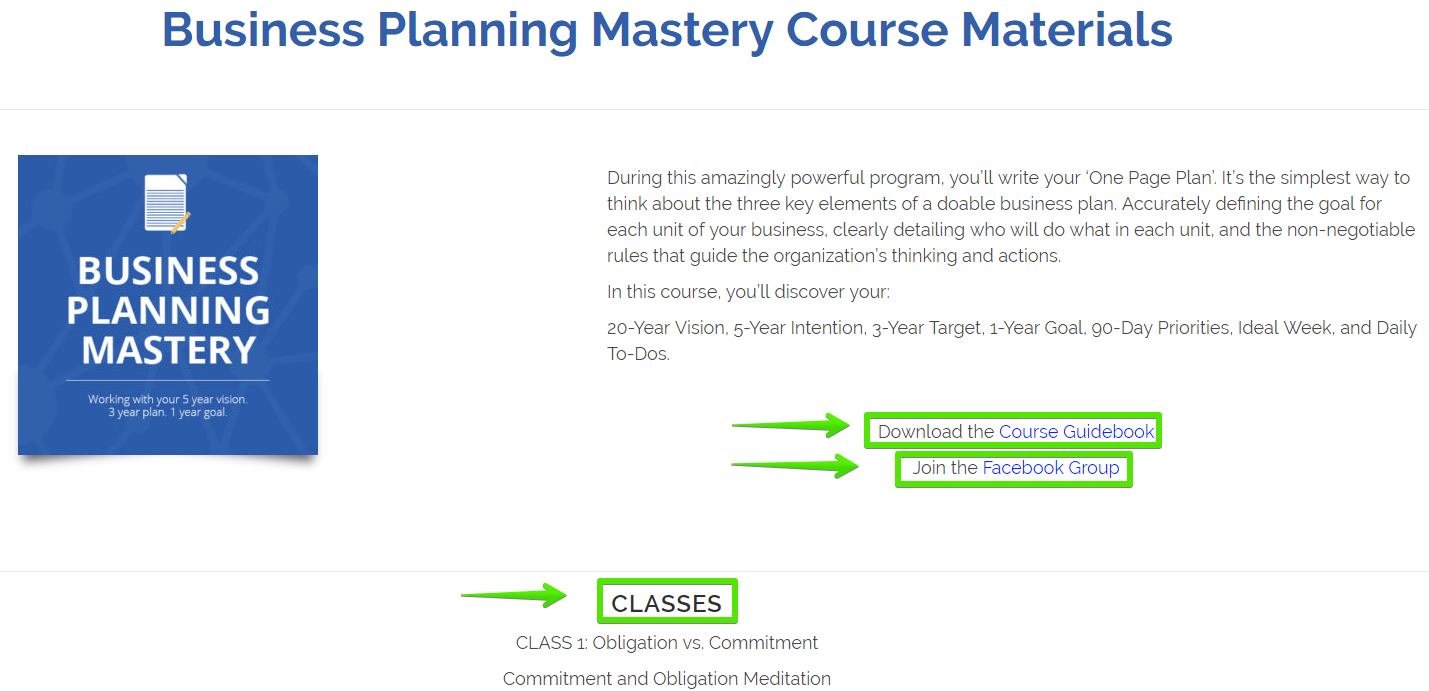 If you have any questions or there is anything else you need, please reach out to support@byreferralonly.com.