The Smart Guidance Prospect Funnel will automatically add a contact record to myClients for you and begin the Smart Guidance email drip campaign.
Follow the steps below to install the Landing Page.
See: Smart Guidance Autoresponder Details for full information about the Smart Guidance emails.
Step 1: Download the Autoresponder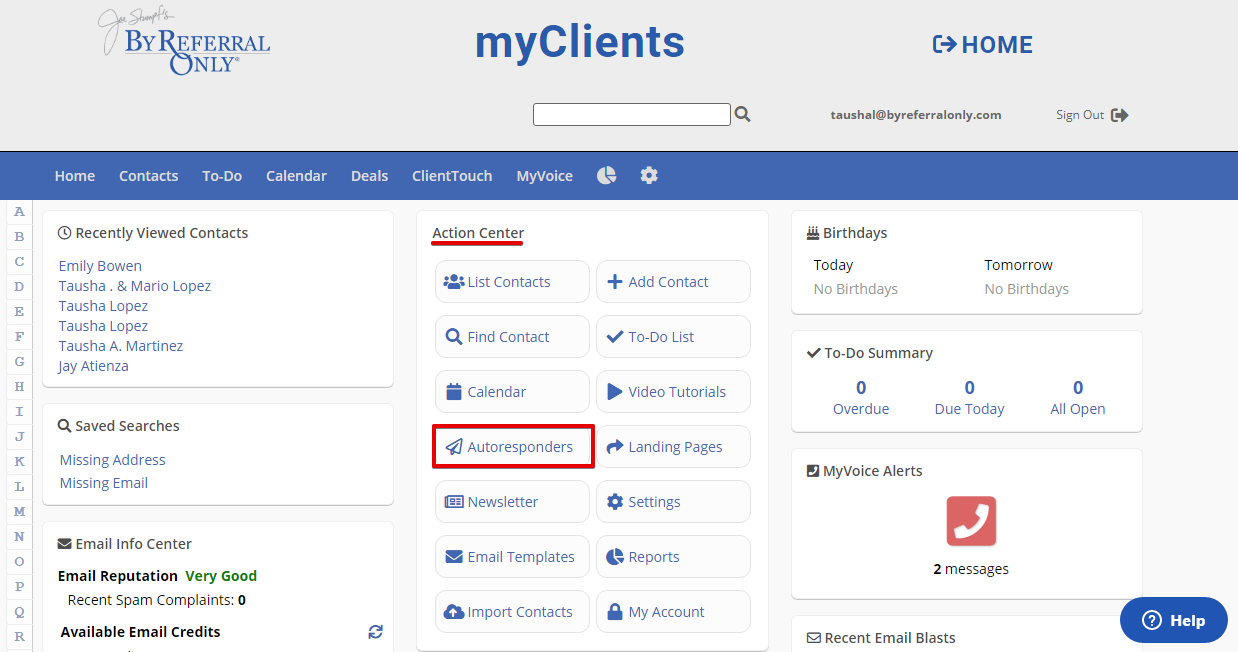 Click Samples and choose the Smart Guidance campaign you'd like to use.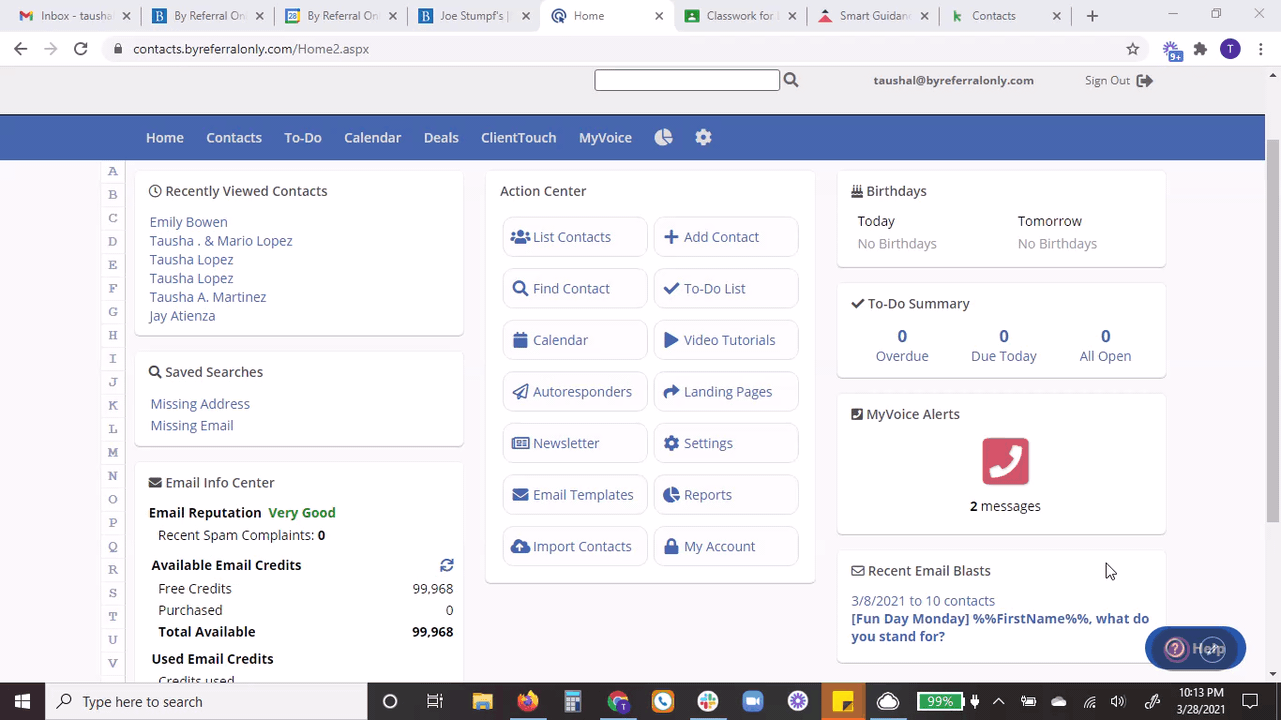 You can preview each email.
To review the full text of each email, click the Autoresponder title.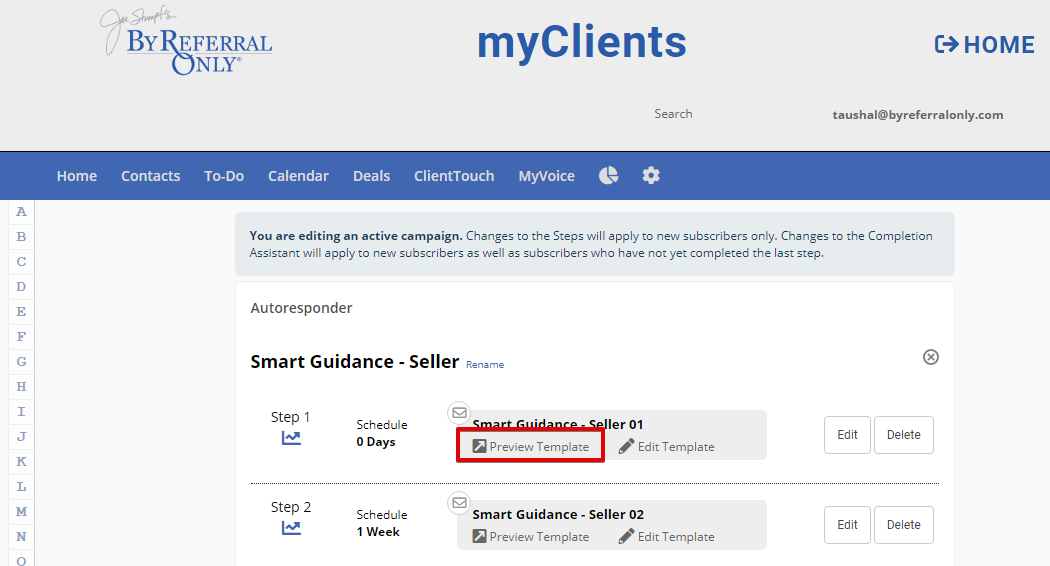 Next, click the Preview Template button under each template you would like to review.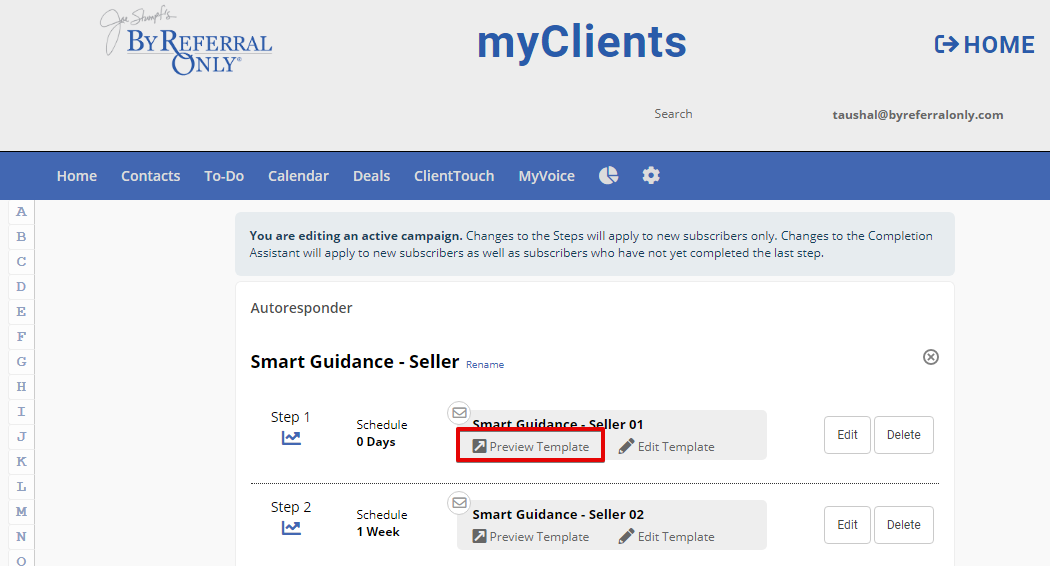 A new window will open and display the email text.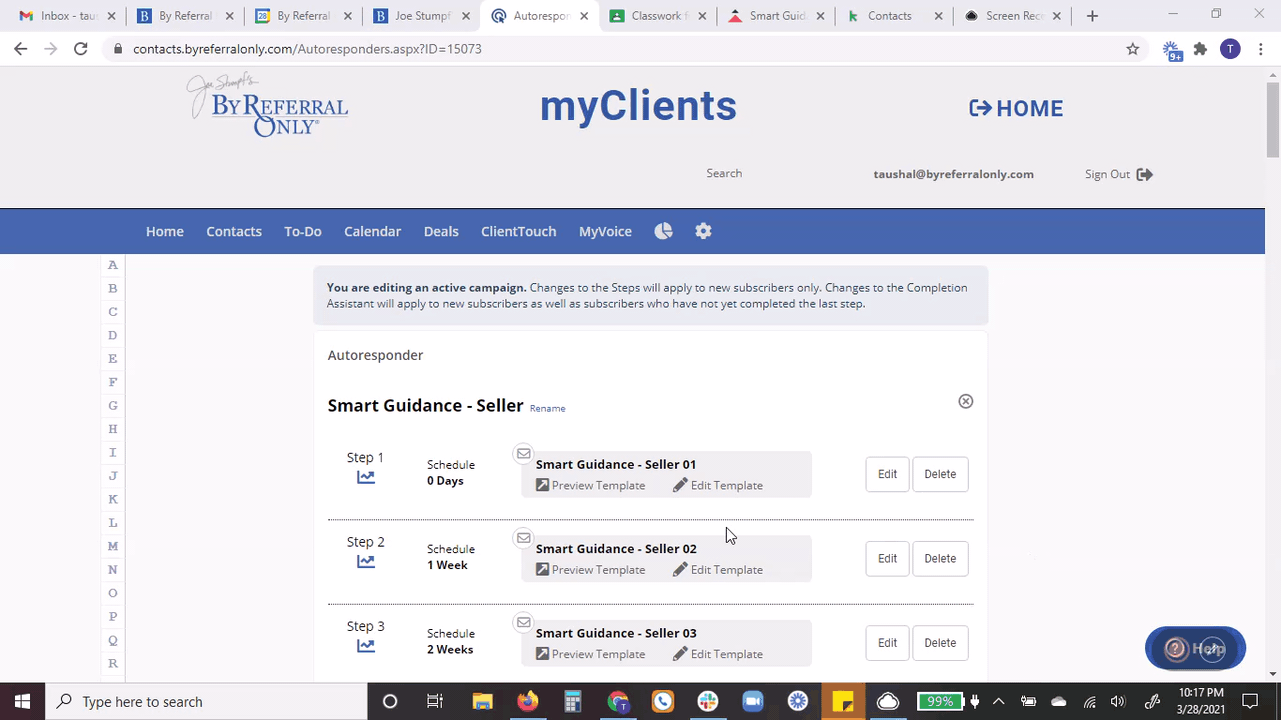 Step 2: Download and Customize the Landing Page
Go to the Action Center in myClients and Select Landing Pages.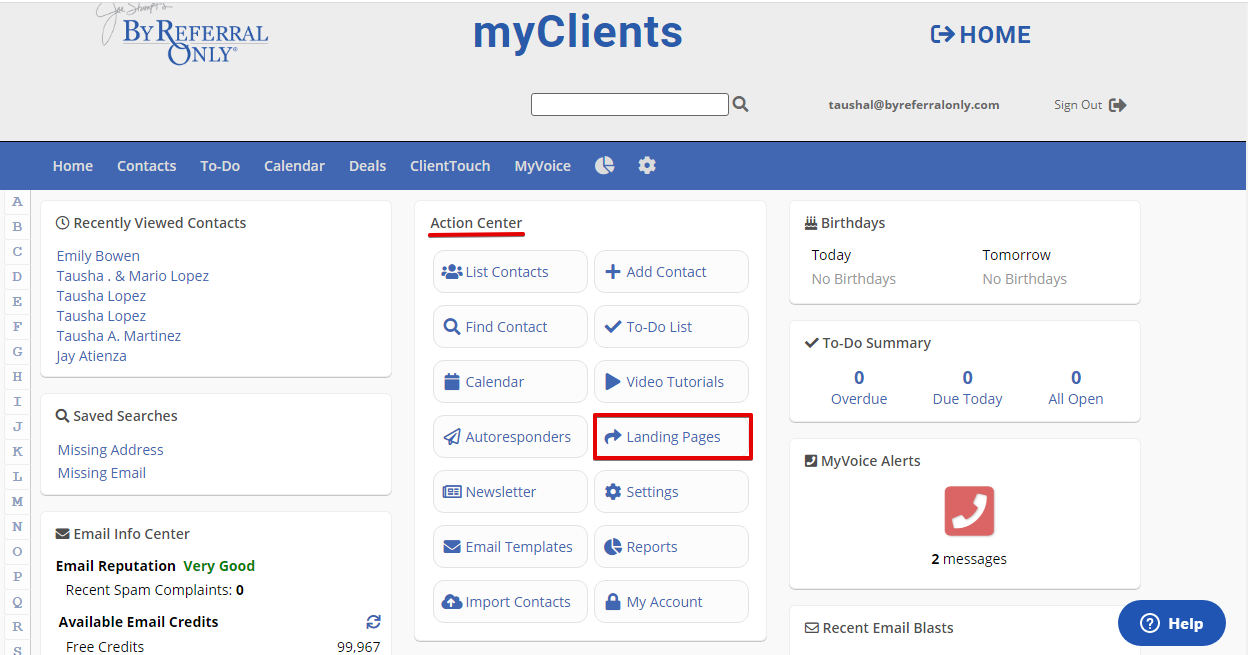 Click the Create New Landing Page button.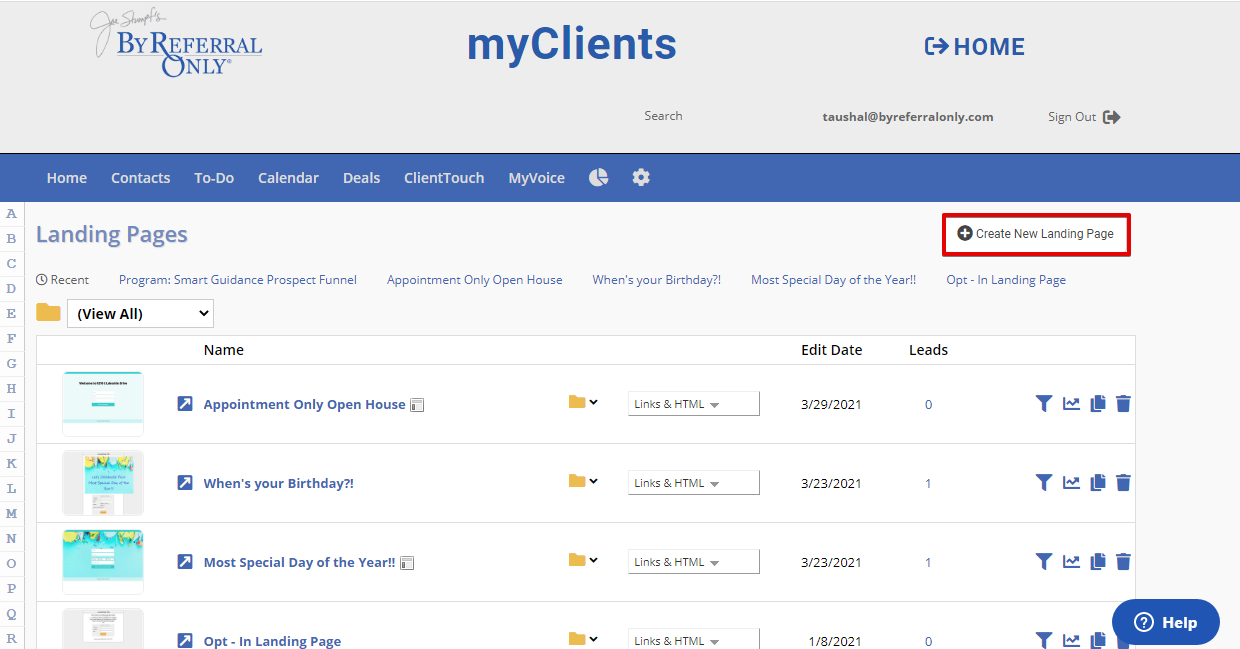 Find the Smart Guidance Prospect Funnel landing page.
Click Create & Start Editing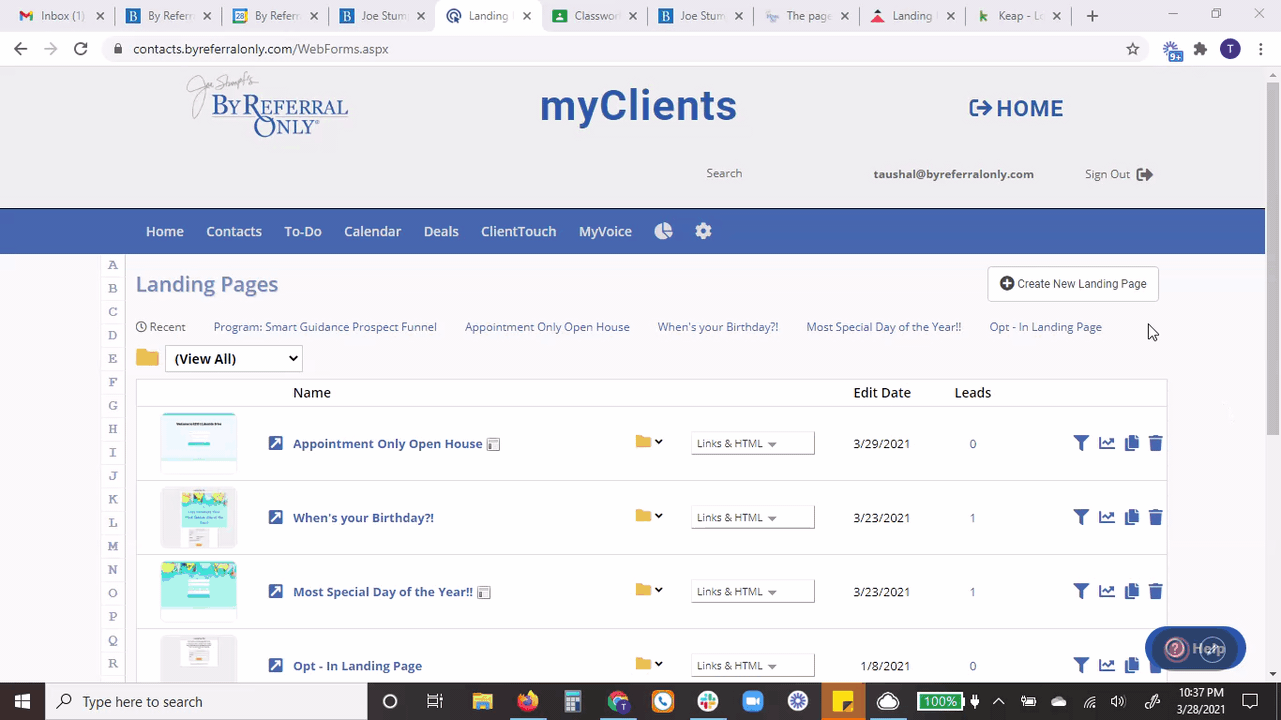 Step 3: Edit the Landing Page
You're now in the Landing Page Designer View. In just a few clicks, you'll have the landing page customized and ready to use.
You only need to edit two settings:
Logo
Autoresponder
Edit the Logo
Click Edit This Page to get started.
Click Logo in the editing options.
Click Upload New Image
Click Choose File, select your image, and click Upload Selected File.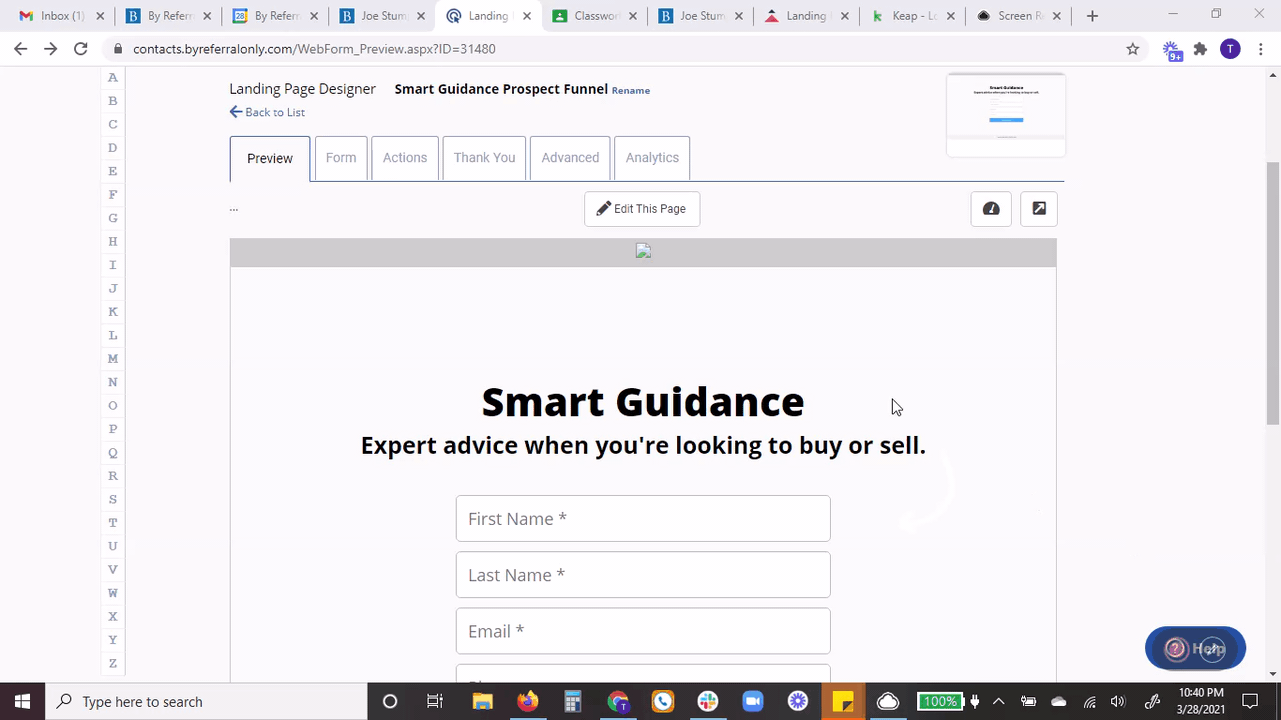 You'll see your image has been uploaded.
Next, connect the autoresponder to your Landing Page.
Add the Autoresponder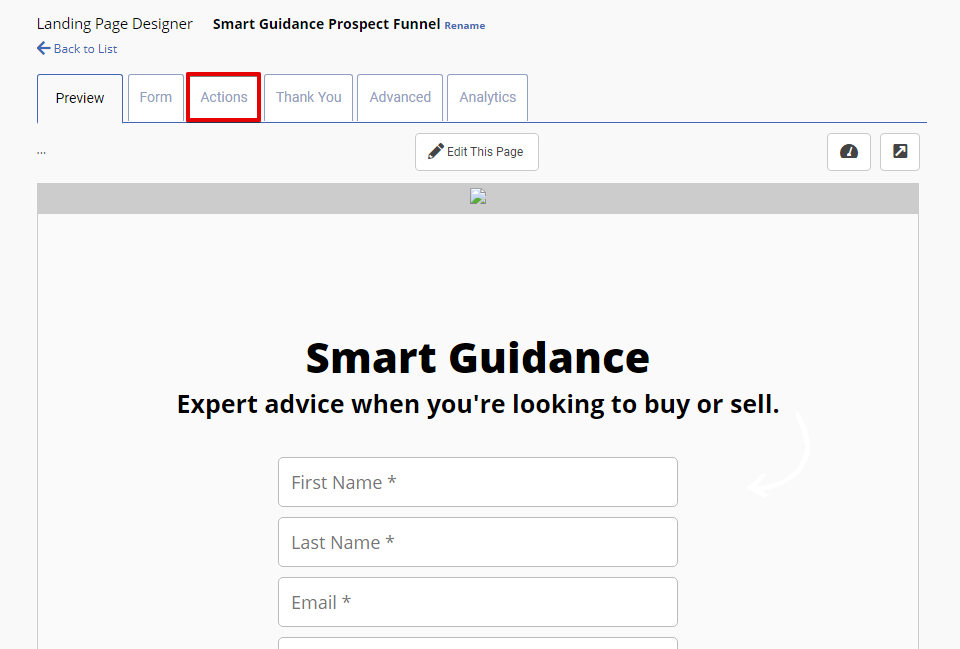 In the Assign to Autoresponder drop-down, choose the Smart Guidance autoresponder you downloaded.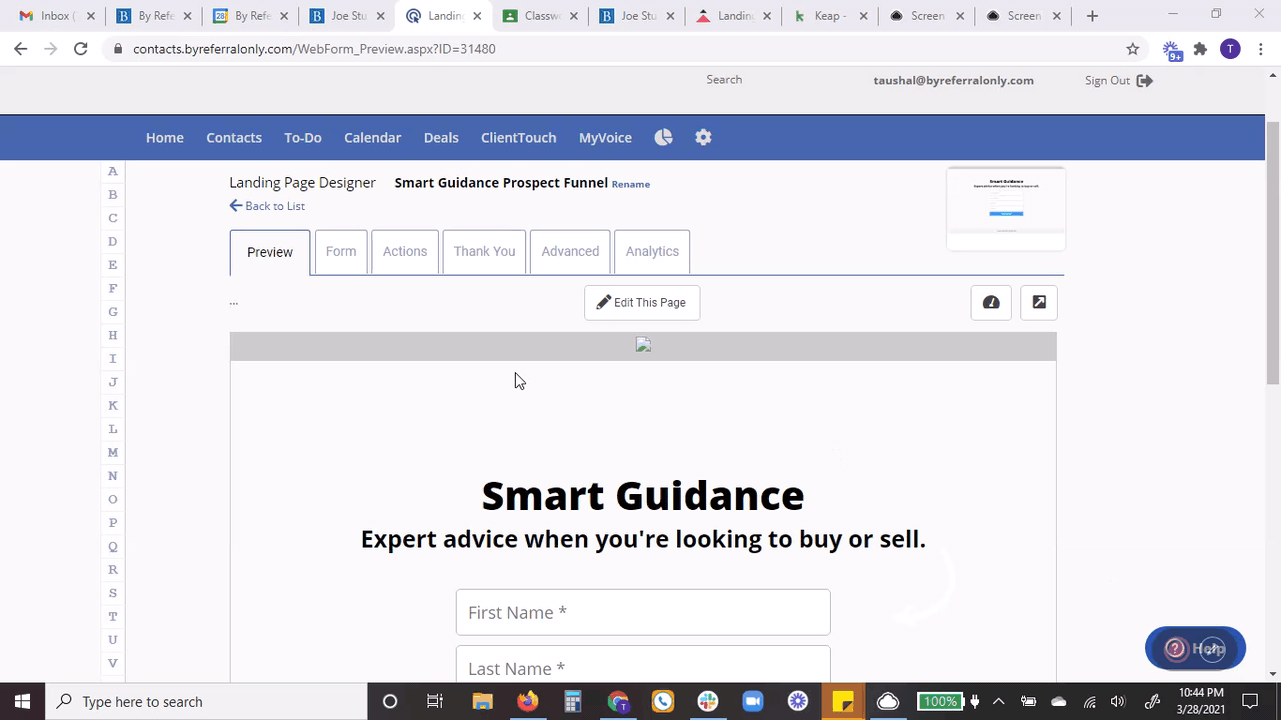 Your Smart Guidance Prospect Funnel is ready to be used!