There are two ways to stop sending email or physical mailers to a client. You can decrease the amount of communication or stop all communication entirely.
1. Inactive - Decreases communication.
2. Deactivated - Stops all communication.
Here is a video tutorial for both processes.
Inactive
Mark a contact as inactive if you would like to be able to send them select emails but you would like them to be omitted from any Client Touch workgroup.
This means even if you click "Add Everyone" to Client Touch, they will not be allowed in and you won't accidentally print mailing labels or send an email blast to them.
The contact will keep receiving:
Email you send from the contact record.
Active Autoresponders. For example: 7 Essentials B2B Referral Training.
Although marking a contact as inactive will stop some of the 7 Essentials, it is not the best way to ensure those are stopped. See How to Stop Sending the 7 Essentials to One Contact for more information.
Deactivated Contacts
Deactivating a contact stops all communication while preserving the contact information and history of communication.
This is a great alternative to deleting a contact record.
If a deactivated contact responds to your marketing you will be able to make an informed decision about spending your time and energy working with them. If you delete the contact record, you won't have access to the communication history and you may not remember what lead you to delete the contact in the first place.
Learn how to mark as Deactivated
To mark a contact as Deactivated we'll use the Action Sets feature.
The Action Set will complete the following steps: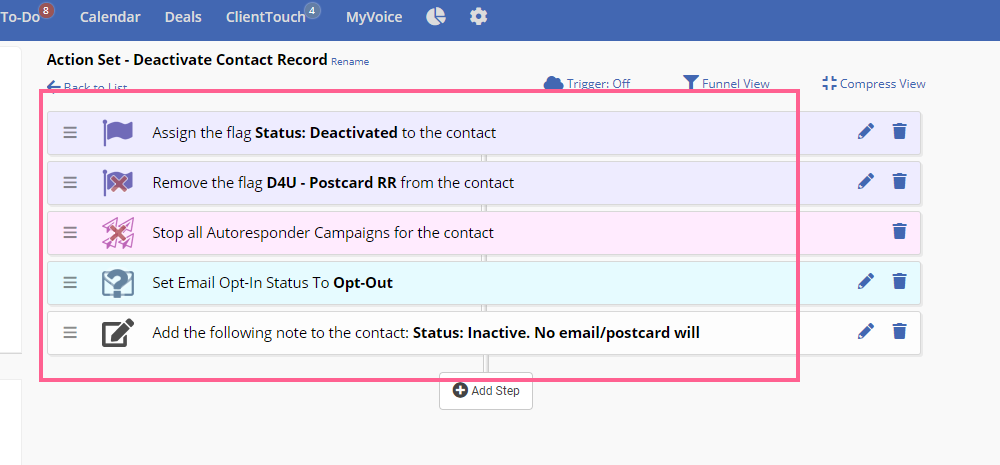 Next, apply the Deactivate Contact Record Action Set to the contact.
Select the "Deactivate Contact Record" option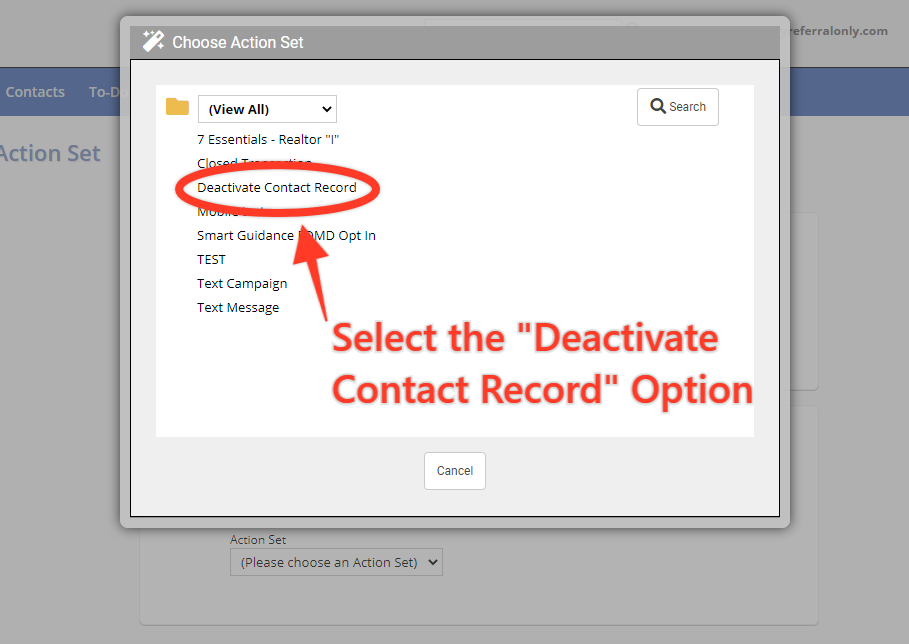 Click Apply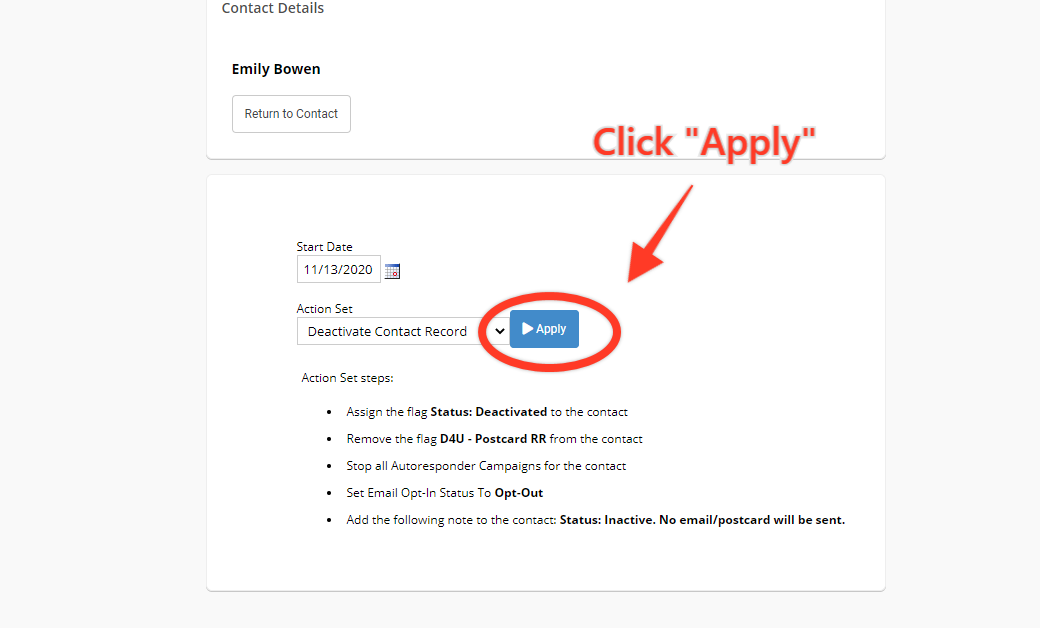 The contact is updated with each step included in the Action Set.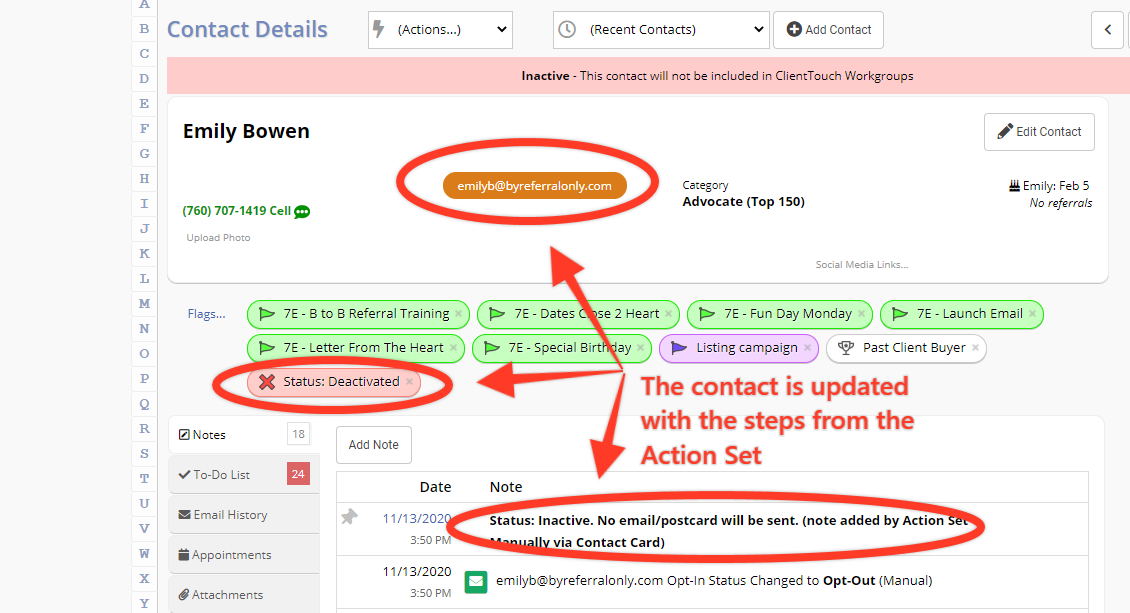 Note the email opt out status. This ensures that no further email communication will be sent until you opt the contact back in manually.
All past communication is preserved, while making sure there is no further communication.