To stop the following 7 Essentials just remove the corresponding flags on the contact record. You can remove one or all, depending on what your client has requested.
Fun Day Monday
Letter from the Heart
Dates Close to the Heart
Special Birthday
To stop the B2B Referral Training email campaign see: How to Stop the B2B Emails for one Contact.
To remove the flags one by one, click the X on each flag once to turn it red, and again to remove the flag.

To remove all flags, click the Flags link on the left.

Then click to remove the checkmarks from each of the green 7E flags.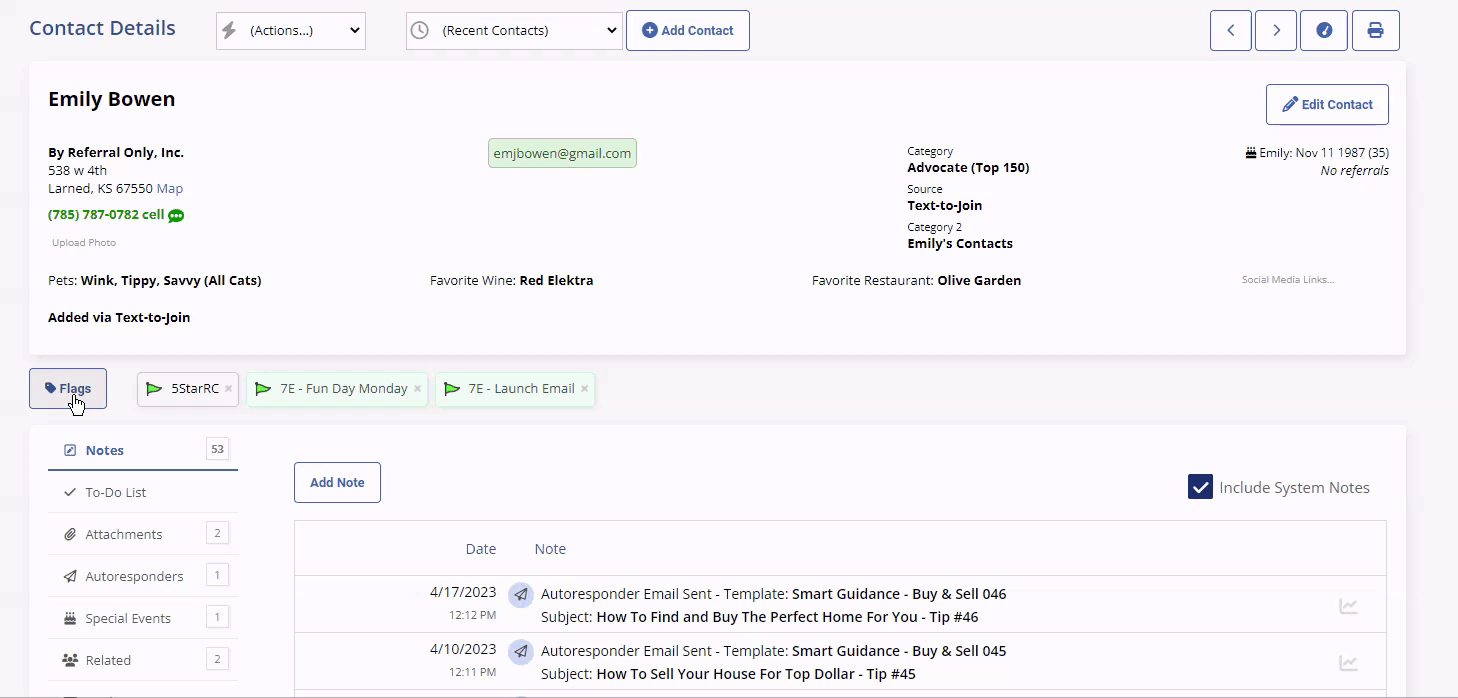 Once the green 7E flags are removed the 7 Essentials will not be sent to this contact.
Note: the 7E - Launch Email Sent flag should stay on the contact, it does not trigger any automatic emails.
If you need additional help:
Please contact your Tech Support team:
We are happy to help :)
support@byreferralonly.com
800-950-7325 Ex 3401