When you add a team member, you can assign them to-do items and they can send emails from their own email address. Both team members will have access to the whole database.
Click Settings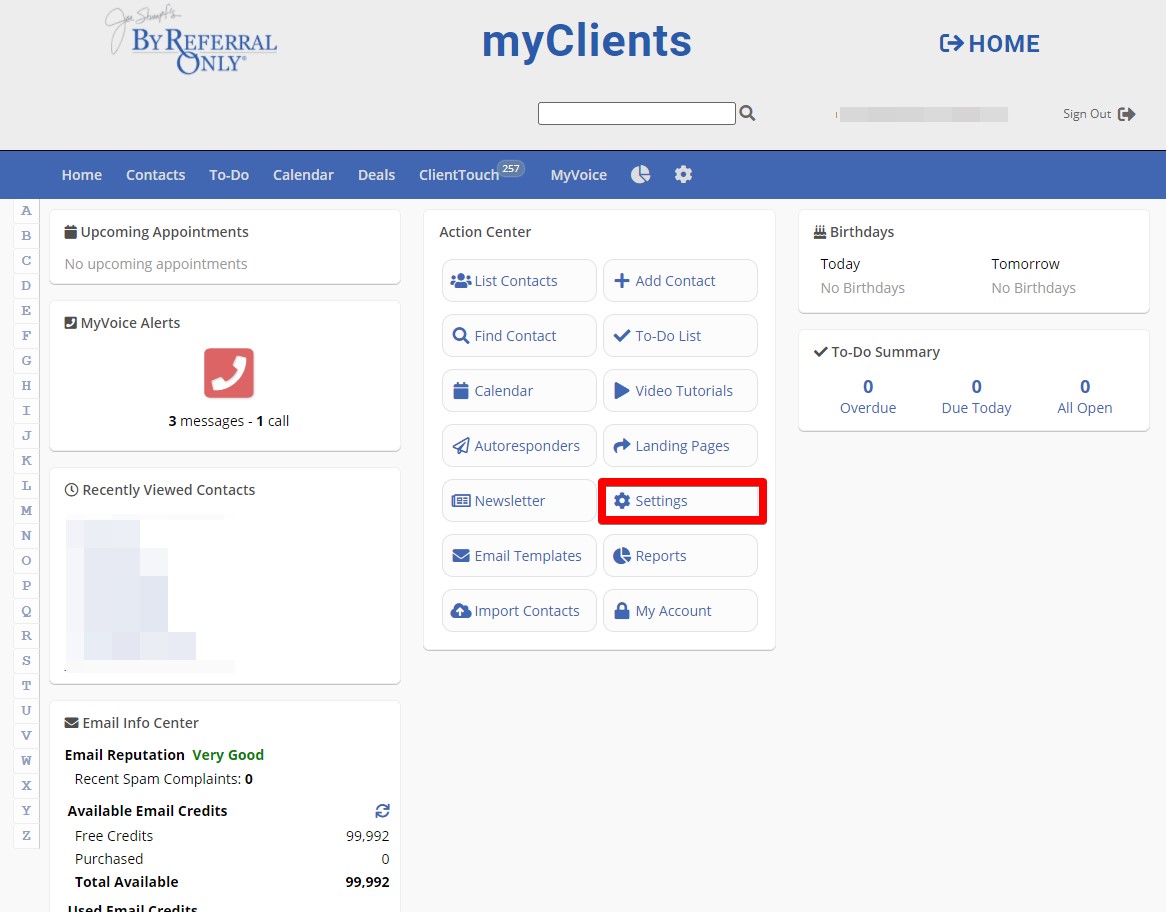 Click Account Settings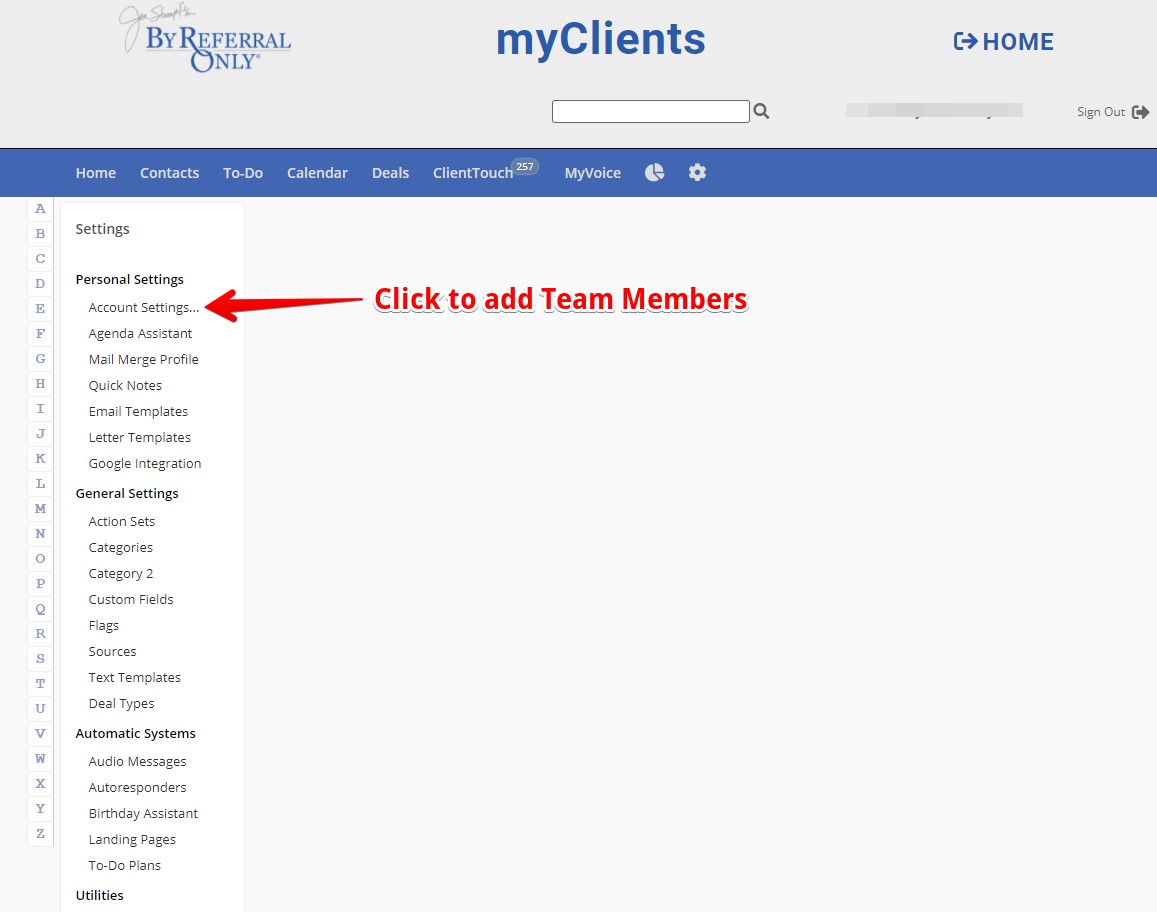 Click Team Settings Tab then click Add Team Member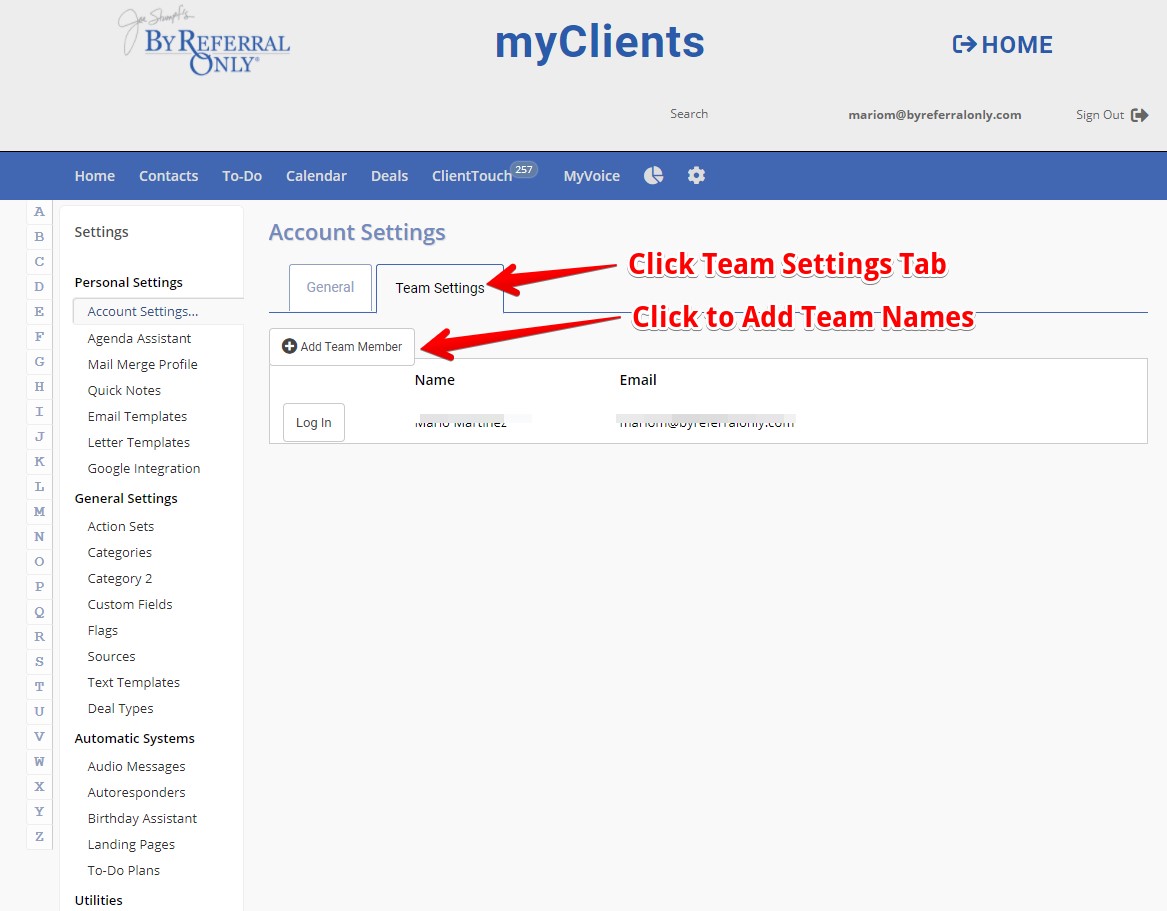 From now on, when you click myClients, you'll now be asked to log in to the correct account.