Sometimes you want to change flags for more than one contact at a time.
The ClientTouch Work Group is where you will group the contacts together and complete the Group Edit action for the group.
Click the Contacts dropdown menu in the toolbar, then click ClientTouch.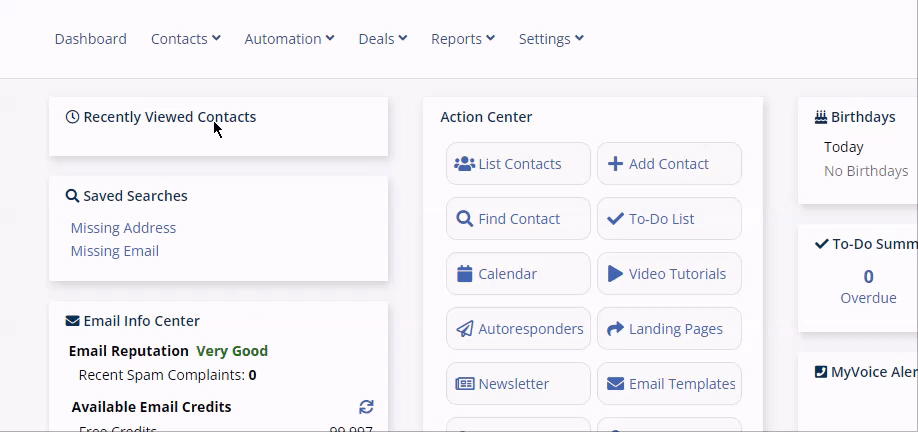 Click Clear Workgroup to begin working with a new group of contacts. (This doesn't delete anyone from your database.)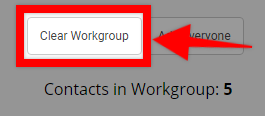 There are two ways to add contacts to ClientTouch.
Click the Contacts dropdown menu in the toolbar, then click Contact List.

*Note: The Contact List has a column with a grey icon next to each contact record. This tells you which contacts are in the ClientTouch workgroup.
Gray - NOT in workgroup
Green - IN workgroup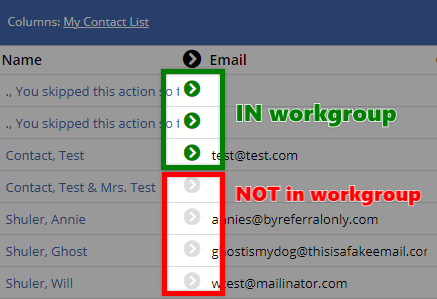 Locate a contact that should be part of the group you're creating and click the grey icon. It will turn green, that contact is now part of the ClientTouch Workgroup.


Once you've selected your contacts, click the Contacts dropdown menu from the toolbar, then click ClientTouch to access your workgroup.



2. Adding Contacts to a workgroup that are part of a Source, Category or Flag.
Click the Add Contacts tab to add a group to the workgroup.

**You can also click the Add Everyone button to add everyone in your database to the workgroup.
The number of contacts in the workgroup will appear at the top of the page. Click the Actions tab to complete an action for this group.

3. Now that you've added contacts to Client Touch let's do a group edit.
Here, on the Actions Tab, you can complete an action for your group.
Click the Group Edit Button.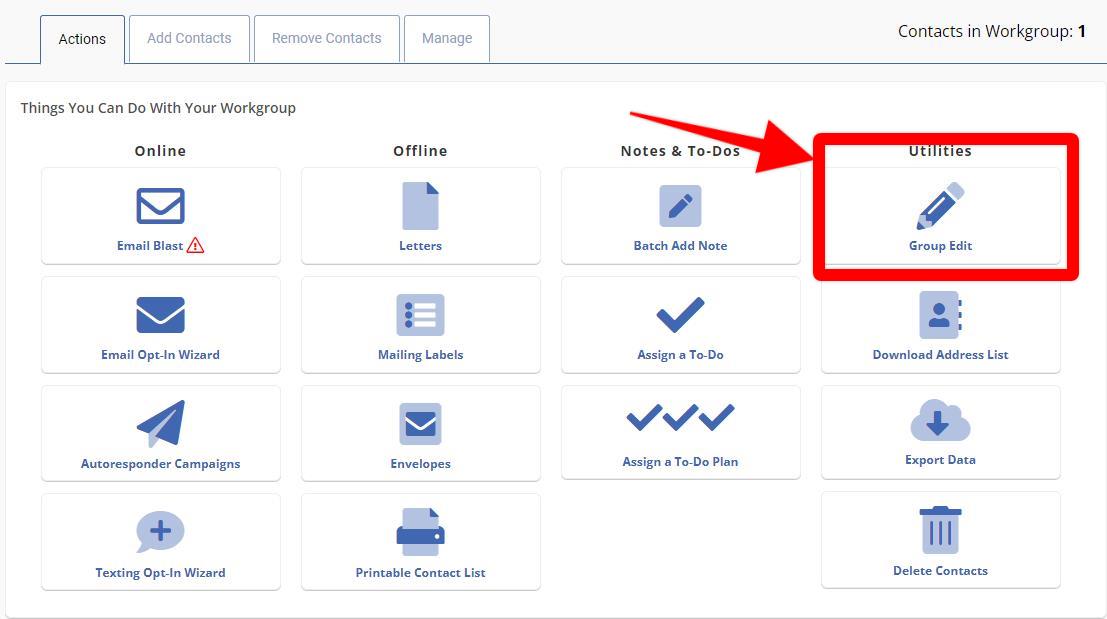 In the Flags box on the left. Select the Remove Flag or Add Flag, then from the dropdown menu below this, select the flag you would like to add or remove.
Click the "Apply Changes" button at the bottom, then click "Yes, confirm group edit." From here you can "Return to ClientTouch Menu" or "Perform Another Group Edit."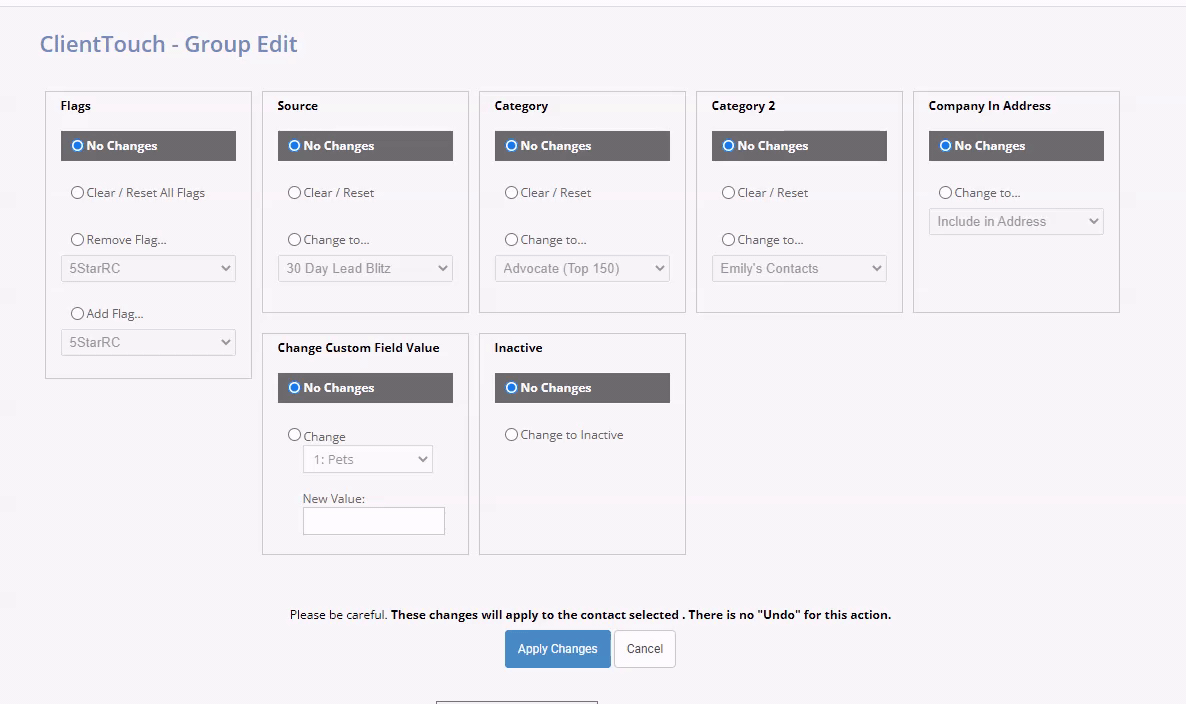 Once you have completed your task for the group, be sure to clear the Workgroup so it is ready for your next group.
If you have further questions, please reach out to Support@ByReferralOnly.com.