Next, add contacts to the workgroup. To print a list of all contacts in your database, click Add Everyone.

To print a select group of contacts, click the Add Contacts tab, and click on each group that you would like to print.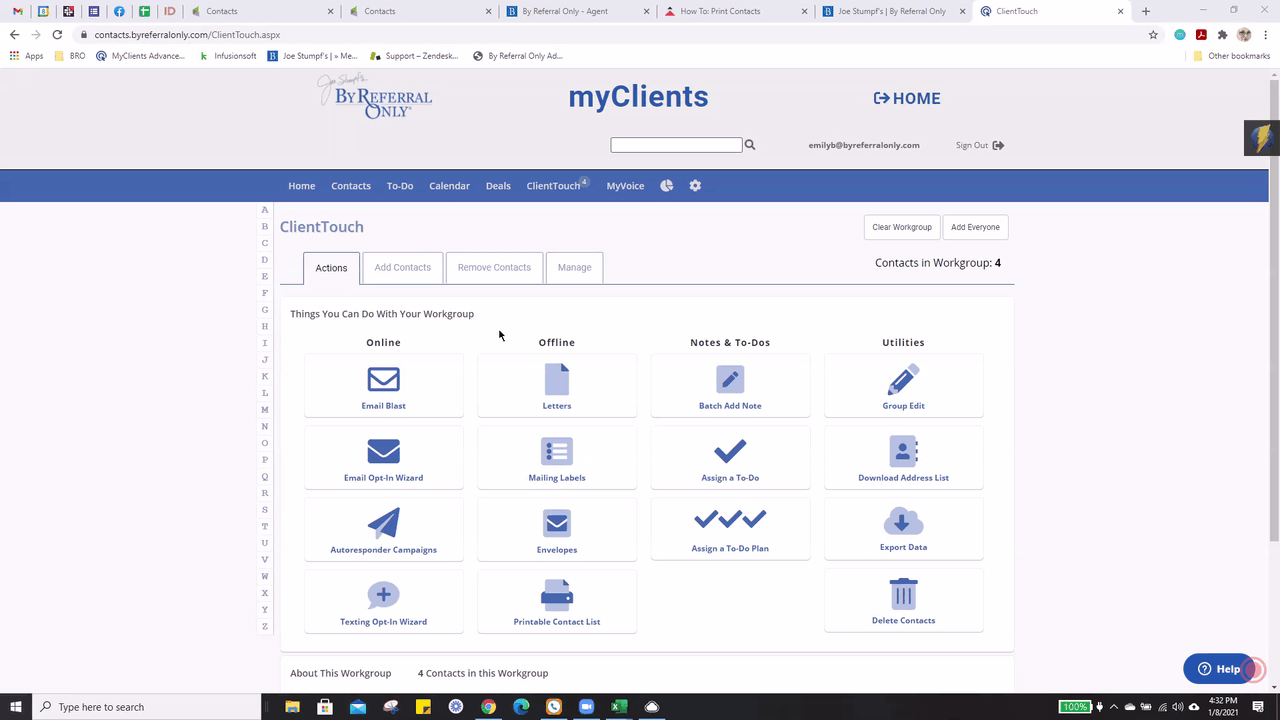 A new window will open. Add check marks next to the information to be included in your printed list and click Print.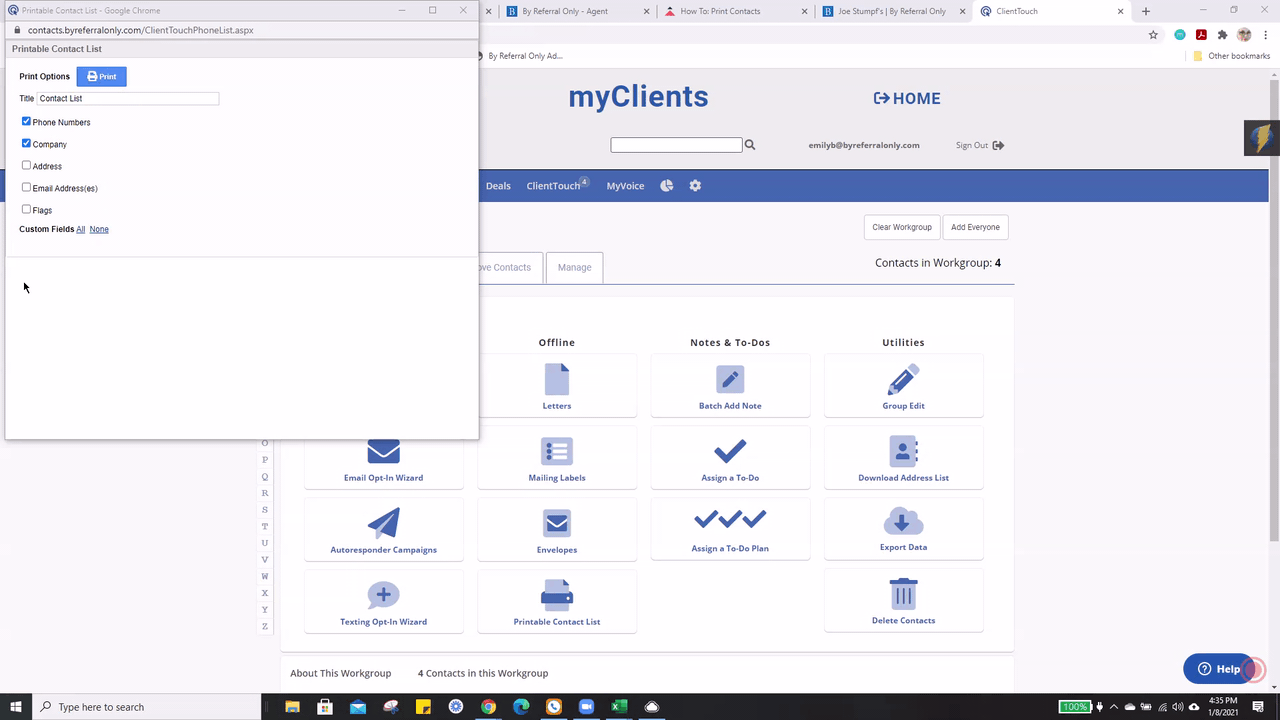 If prompted, click Print again.