This article will walk you through how to install the Free RoboForm Browser Extension.
After setting up your account, you will automatically be prompted to add the RoboForm Extension to your browser. This is be best way to access RoboForm & save your passwords.
1. To start the download process of the Free RoboForm Extension, click "Add RoboForm" on the popup box.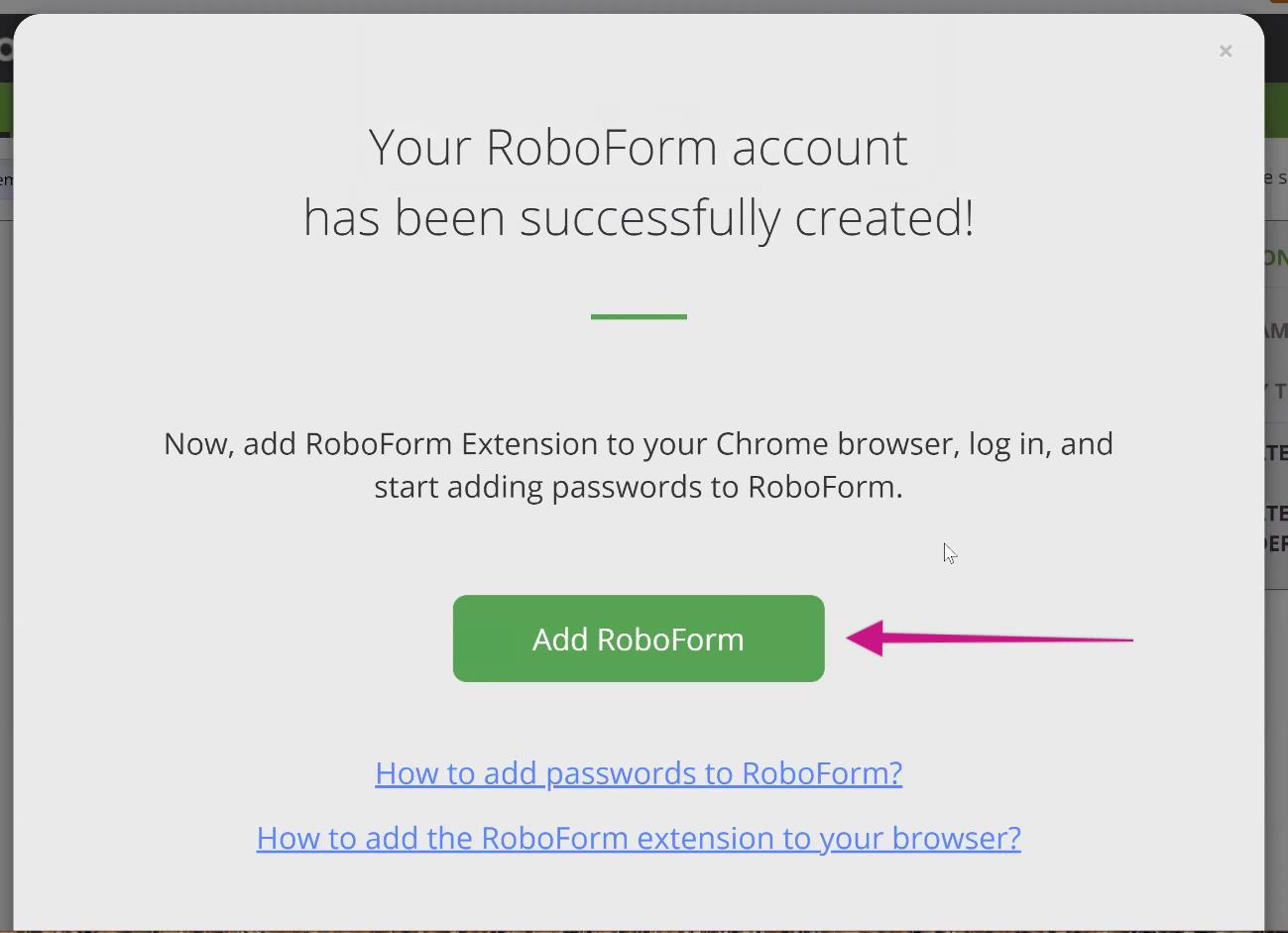 2. You will be taken to your browsers Extension Store. Hit "Add Extension" to download.
2. Pinning the extension will ensure quick access.
To do this, click the puzzle piece icon on the top right hand side to access all downloaded extensions. Then click the push pin icon next to RoboForm to pin it to the URL bar.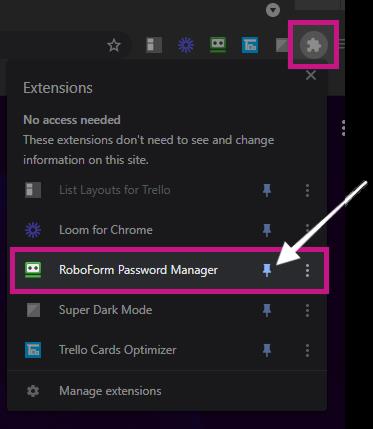 3. Once pinned, click on the RoboForm icon & hit the blue "Install Now" button.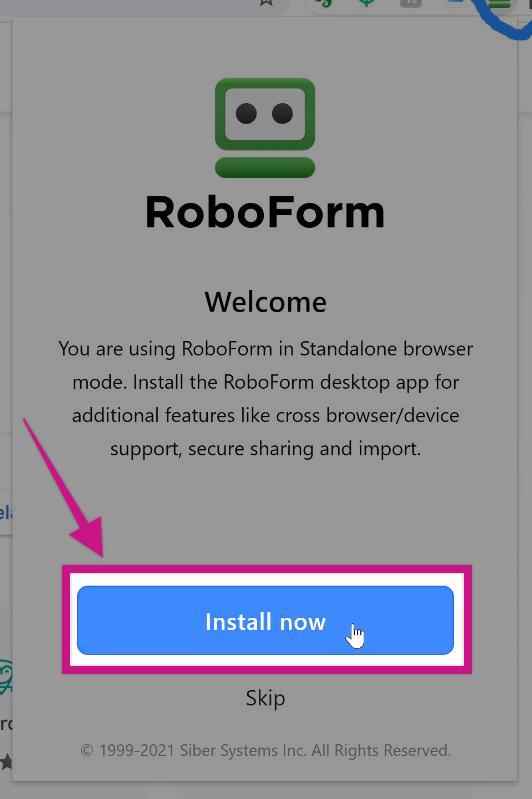 4. This will take you to the download page. Click the green "Download" button under Recommended Downloads.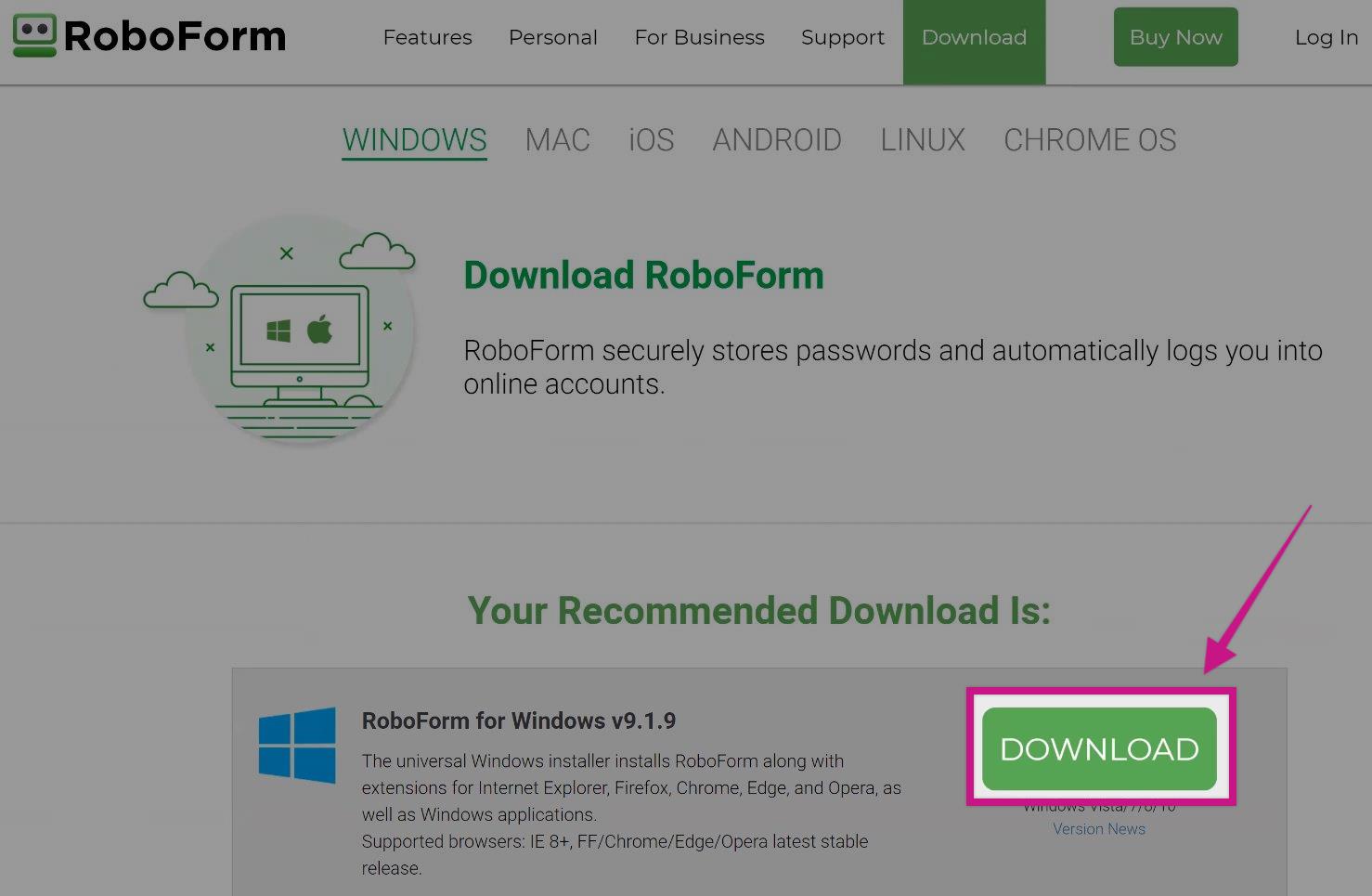 5. Then click the Setup icon that populates on the bottom left of the screen. This will open a new "Welcome to RoboForm" pop-up window. Click "Install" to continue.
Your browser may close to complete the installation.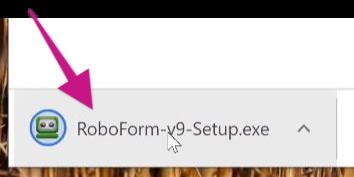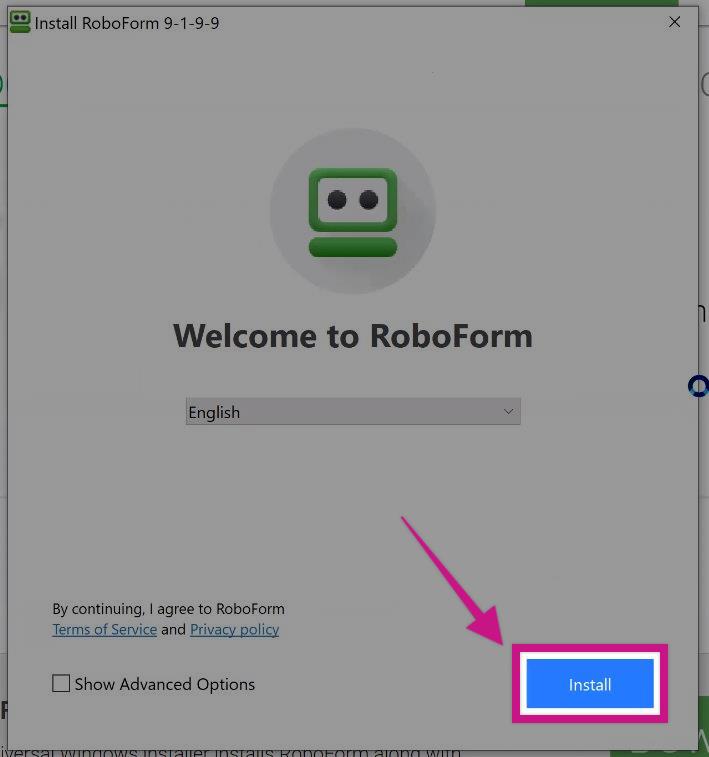 6. You will be prompted to login to your RoboForm account.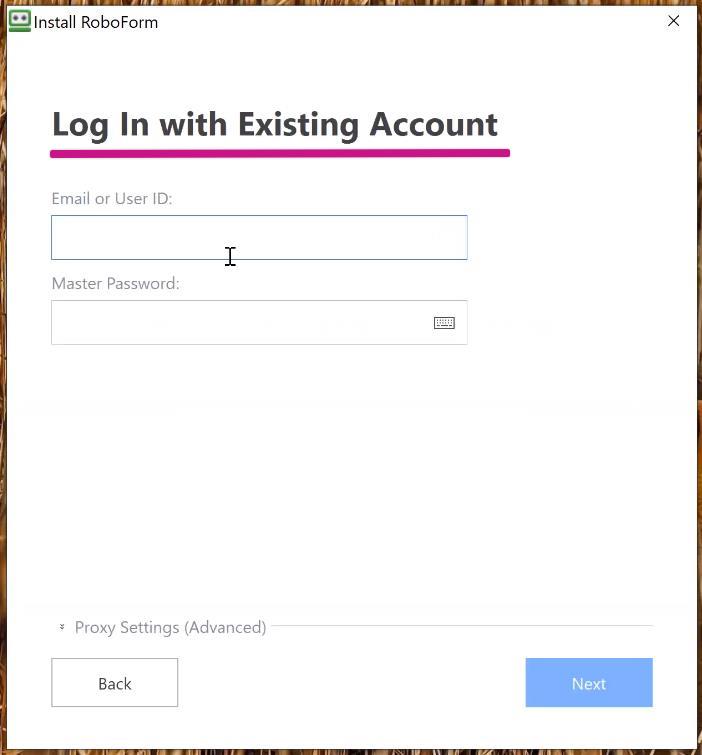 You may be asked to enter an OTP (one time password). This is a code that will be sent to your login email.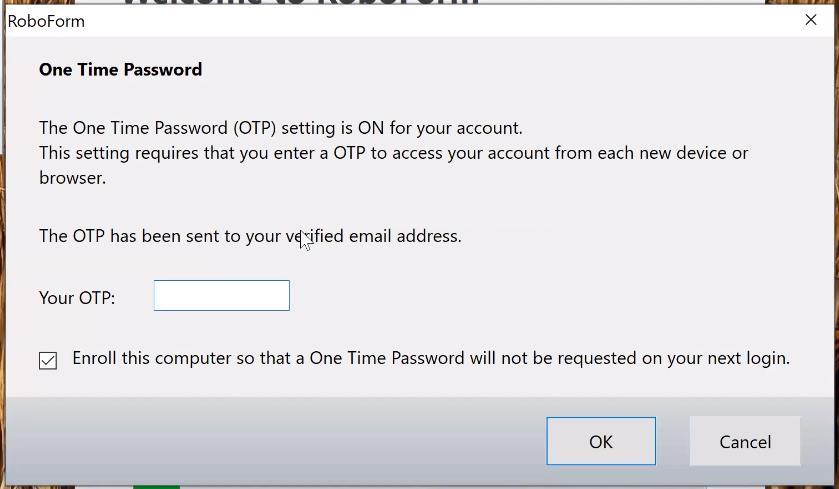 The RoboForm extension has been successfully installed! You can start adding logins now.
There are two ways to create/add logins:
1. As you log into your favorite online accounts, RoboForm will offer to save your passwords.
2. Click the blue plus sign on the bottom right of the extension, pick the website, & type in your credentials.