This tutorial walks you through how to purchase & setup a RoboForm account.
1. Go to roboform.com & click on "Personal" to view the plan options.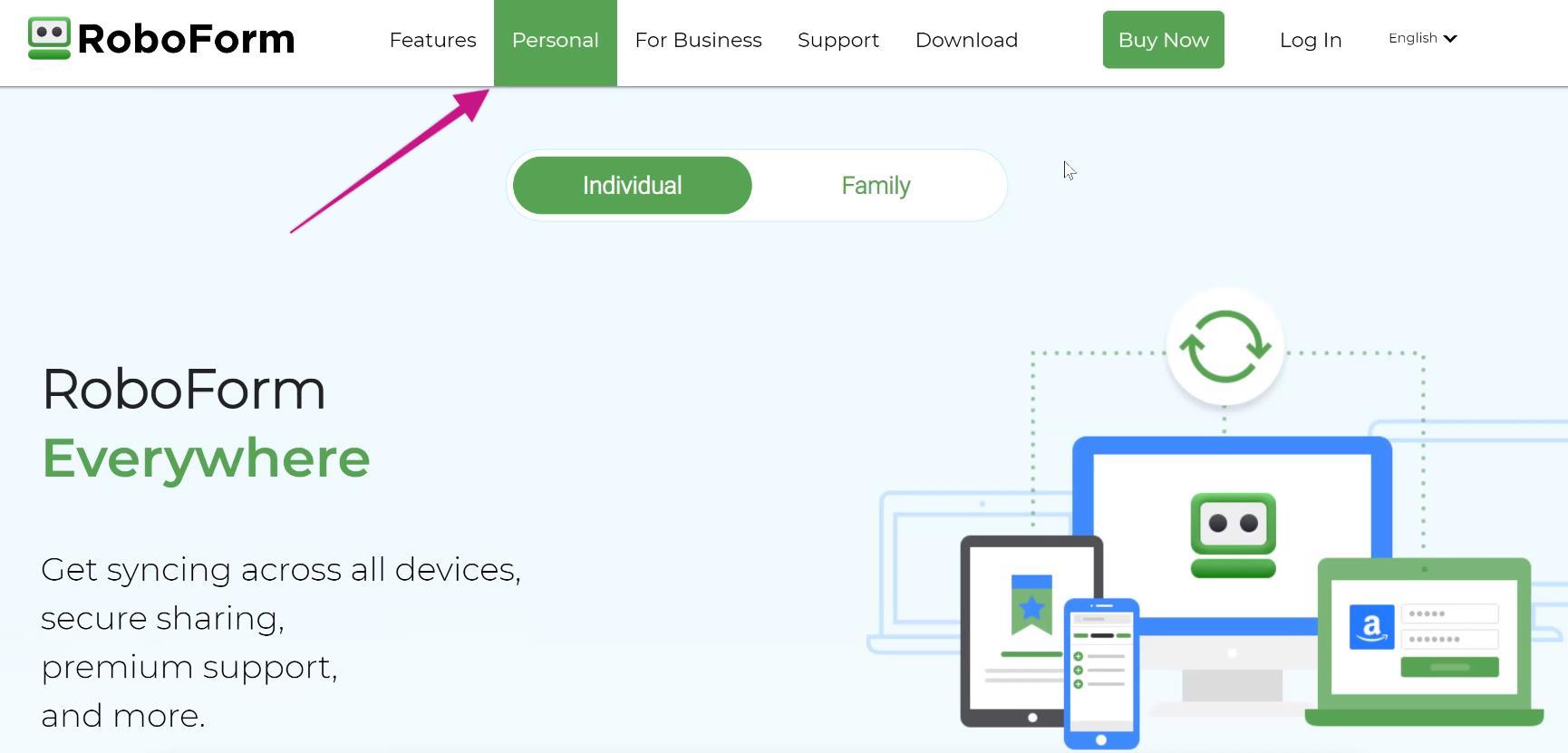 2. There are 2 different plan options to choose from:
Individual - 1 RoboForm License & Login
Family - 5 RoboForm Licenses & Logins
3. Once the plan is selected, click the green "Buy Plan" button. Then hit "Buy a License Now".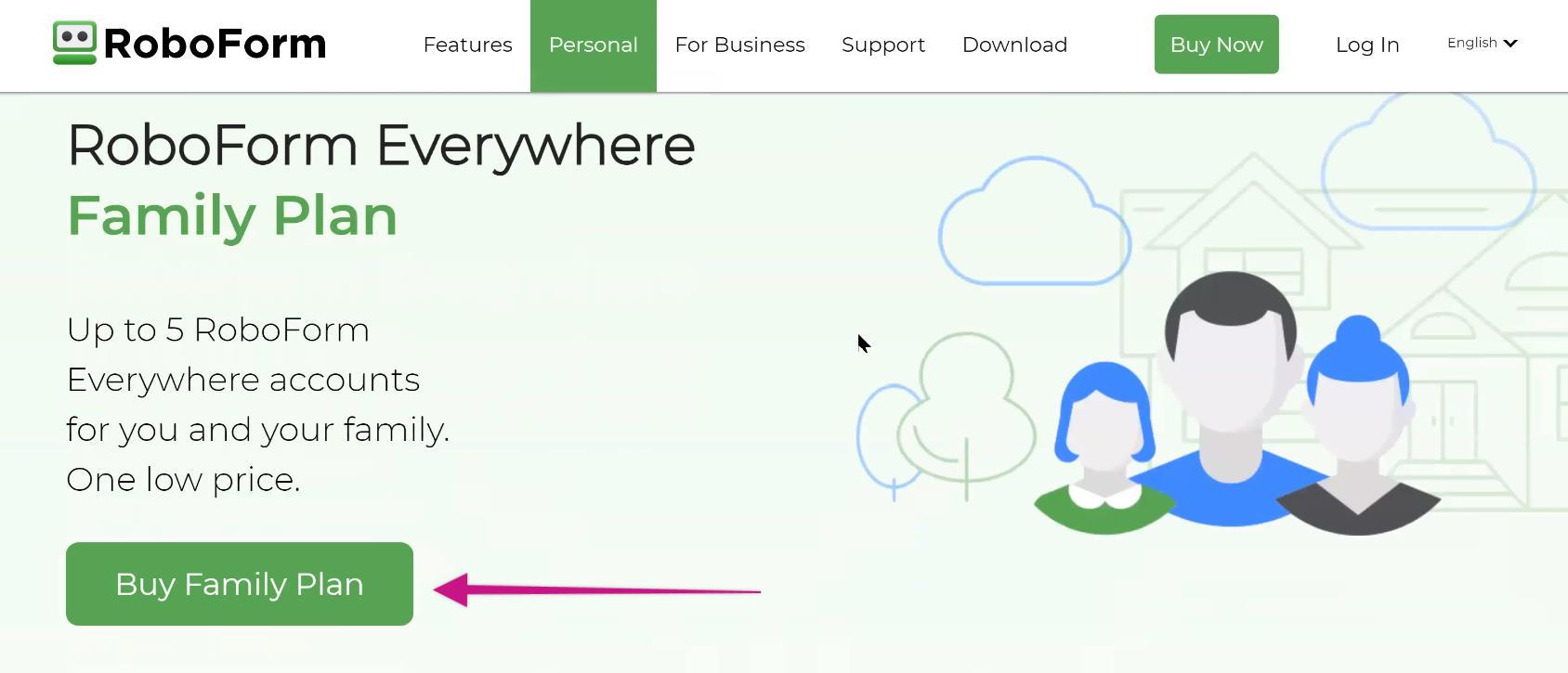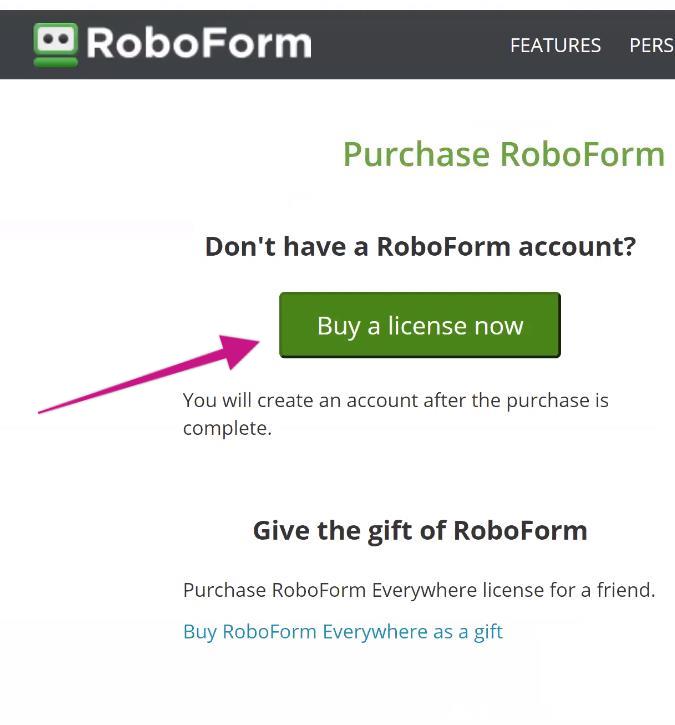 4. Select the subscription term. We recommend 1 year to start off. Hit "Add to cart".
Prices vary based on if it is an Individual or Family Plan.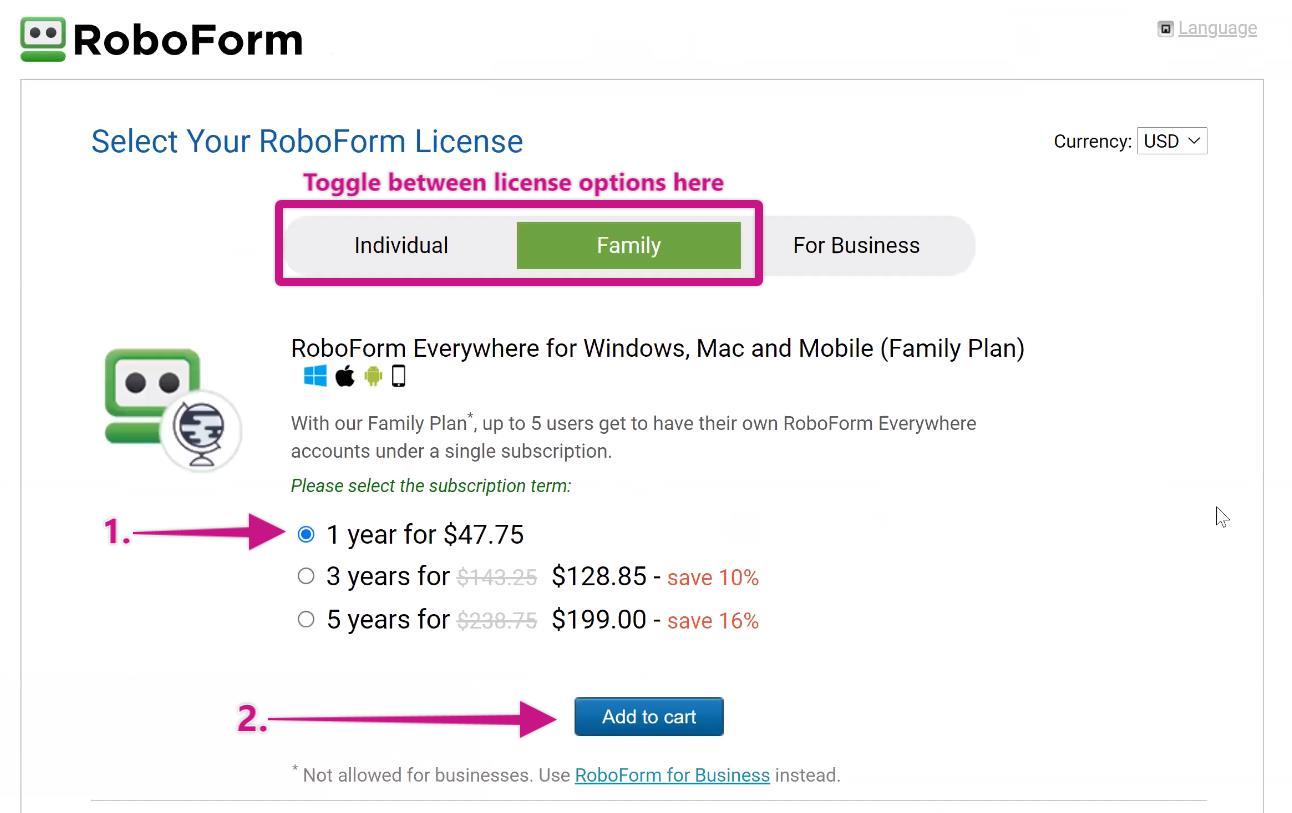 5. Next is the checkout page. This is where you will enter any discount codes. (A quick google search will often pull up active discount codes)
Hit the green "Checkout" button to move forward to the payment page.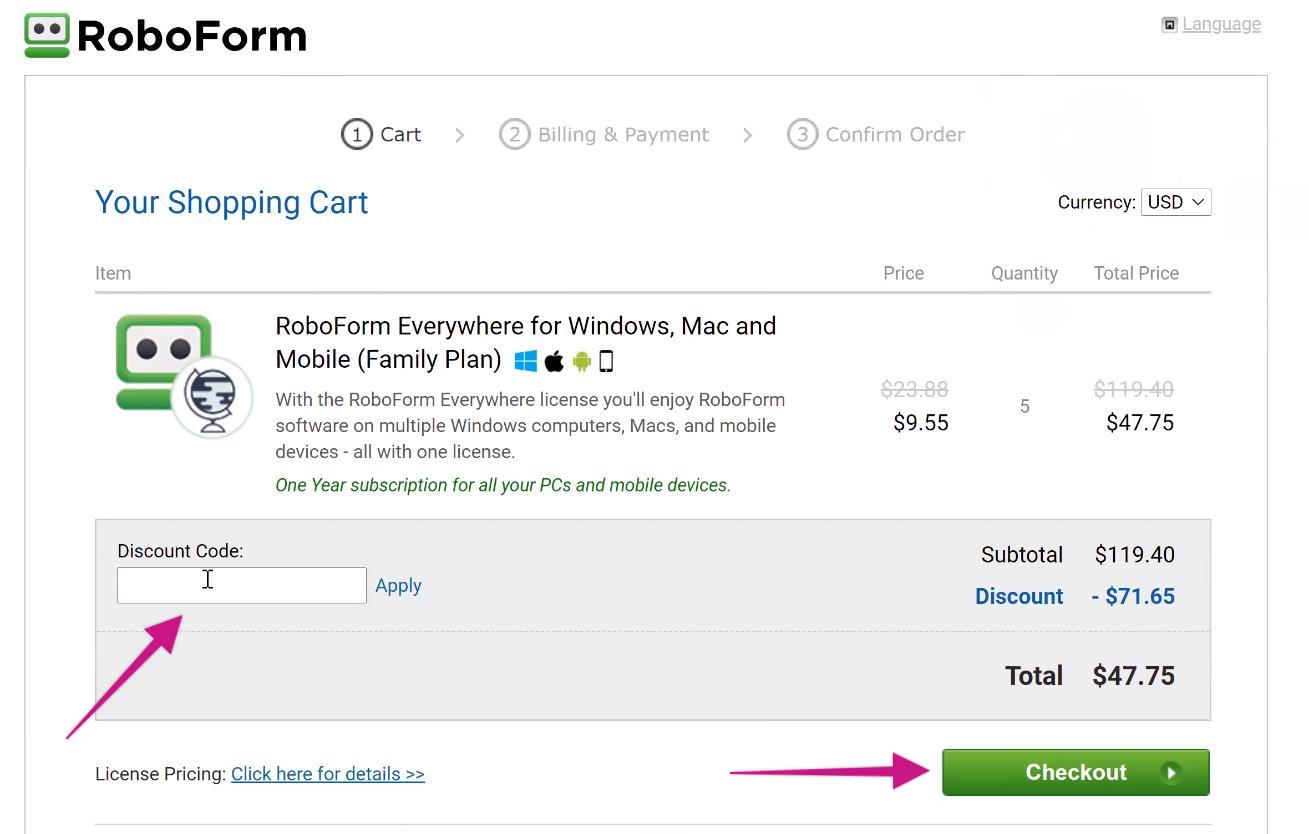 6. Enter in payment, contact & billing information on this page. Confirm the information & submit the order.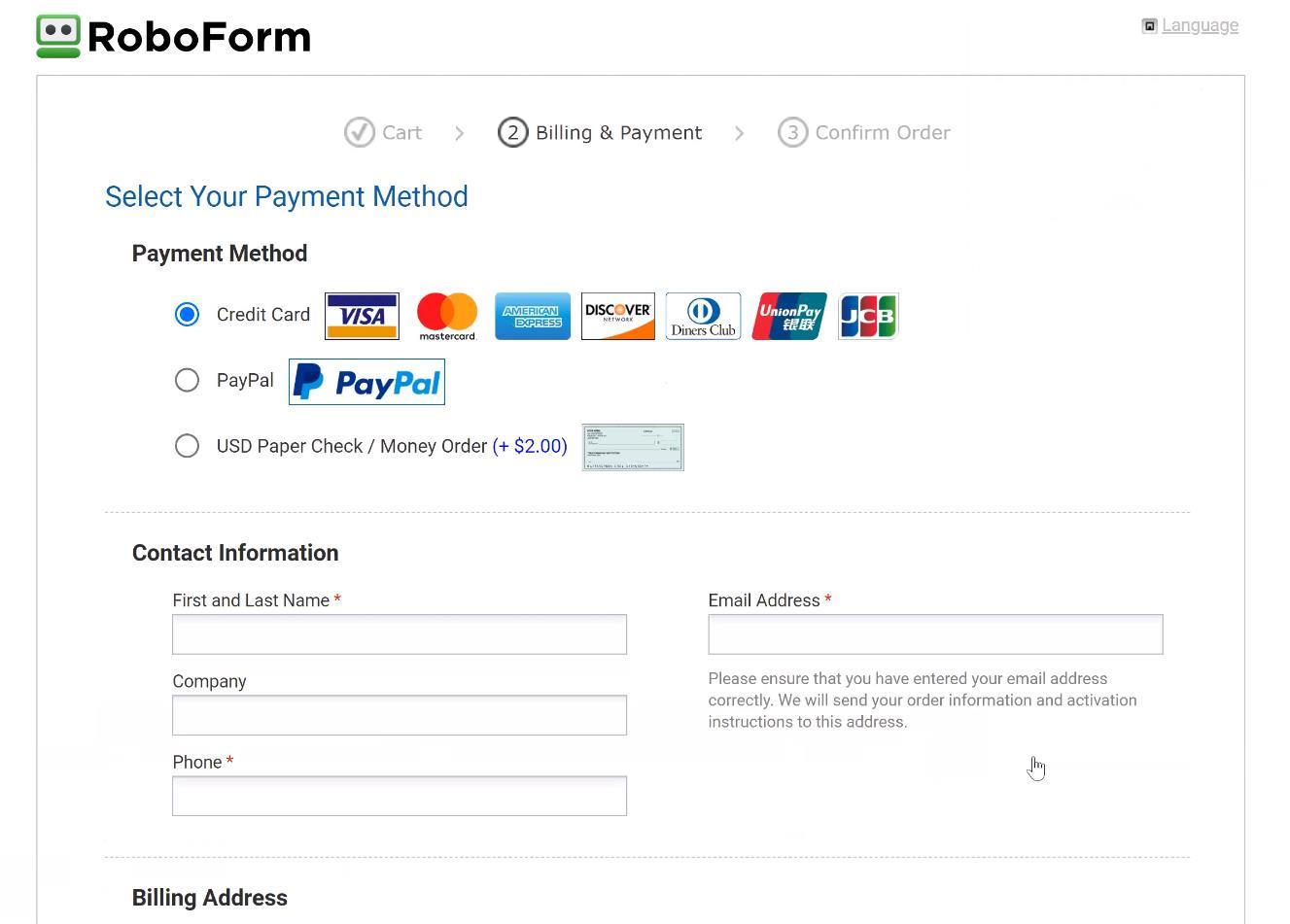 7. Once the purchase is complete, you will be prompted to create your RoboForm account. Click on the blue link to start this process.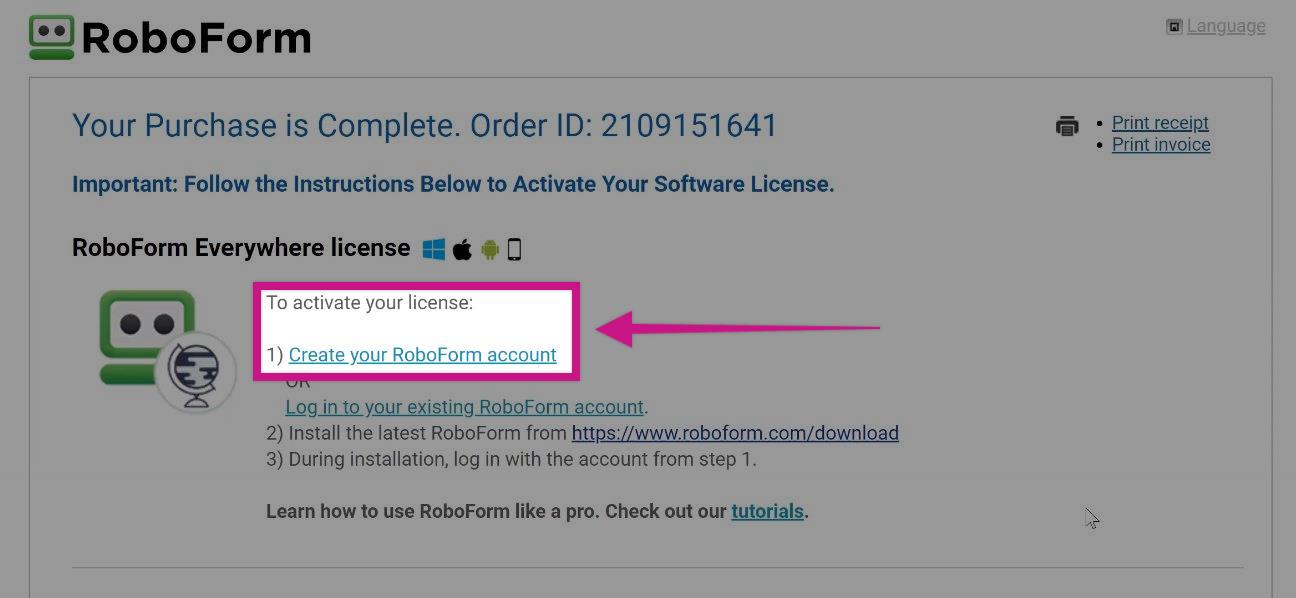 8. Setup a login email & master password. Then hit "Submit" to finalize the account setup.

If you see "An Error Occurred" pop up window, simply disregard & hit close.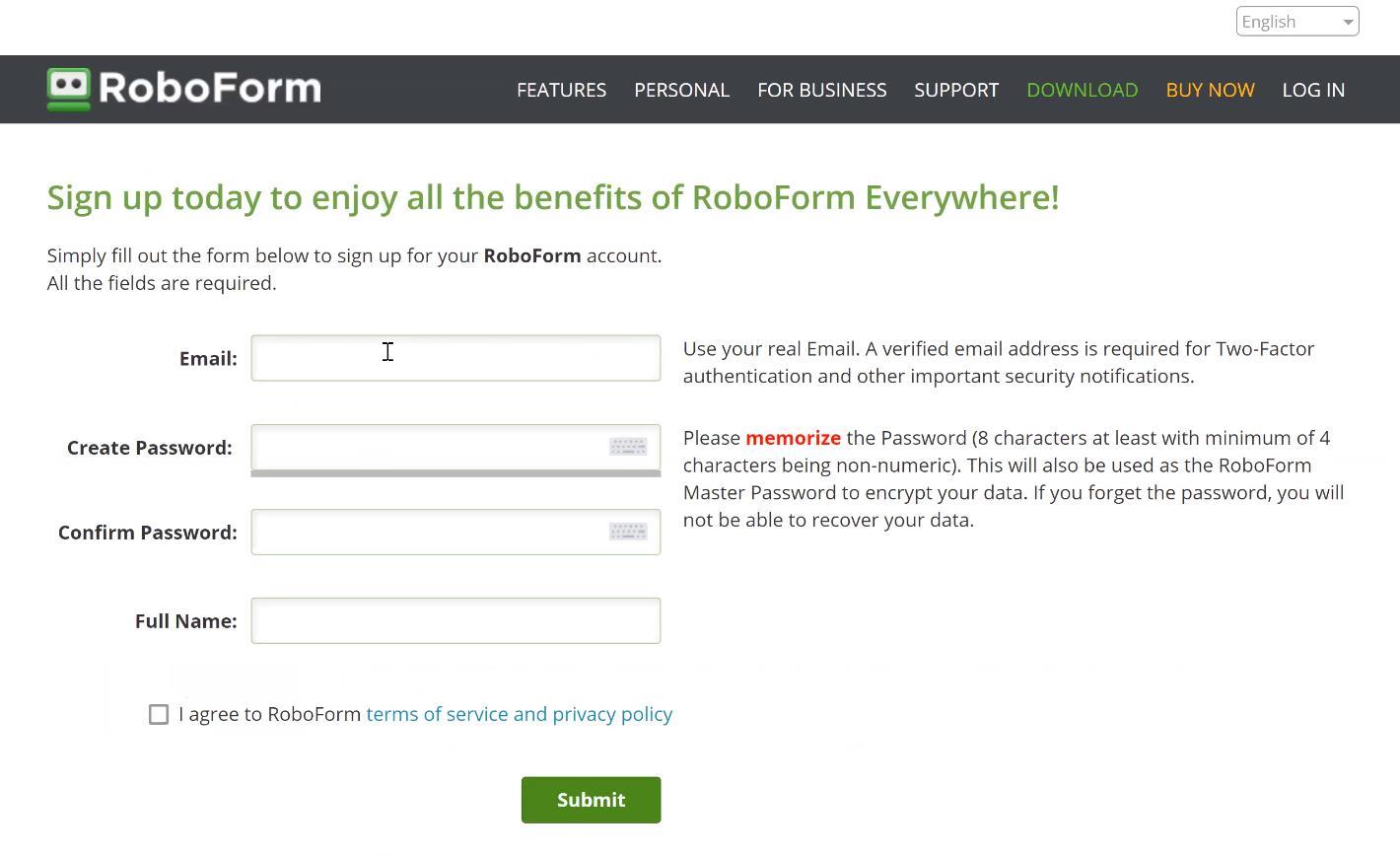 Your RoboForm account is now setup! For instructions downloading the RoboForm Extension, CLICK HERE.