Just in case you need to send out a birthday email manually, this will show you where to find your contacts with upcoming birthdays and how to send them their Most Special Day of the Year email.
1. Download the Desired Birthday Email Template
From your MyClients account, click the Email Templates icon in the Action Center.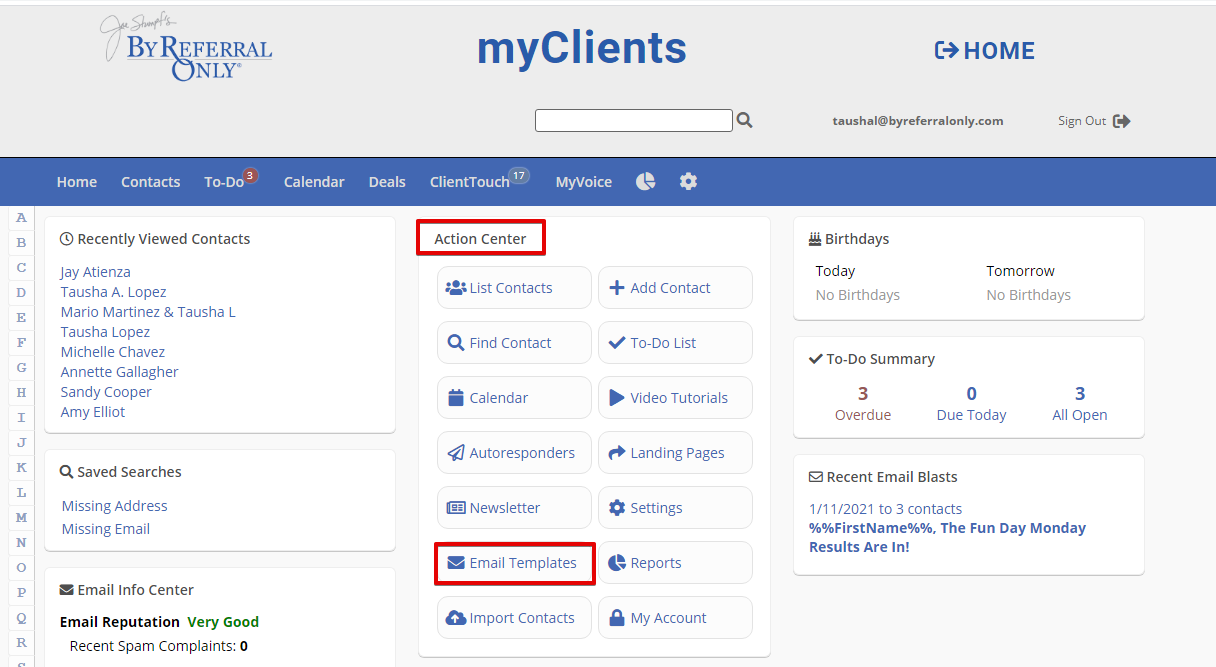 1.1. Select Samples and click on the Drop-down Menu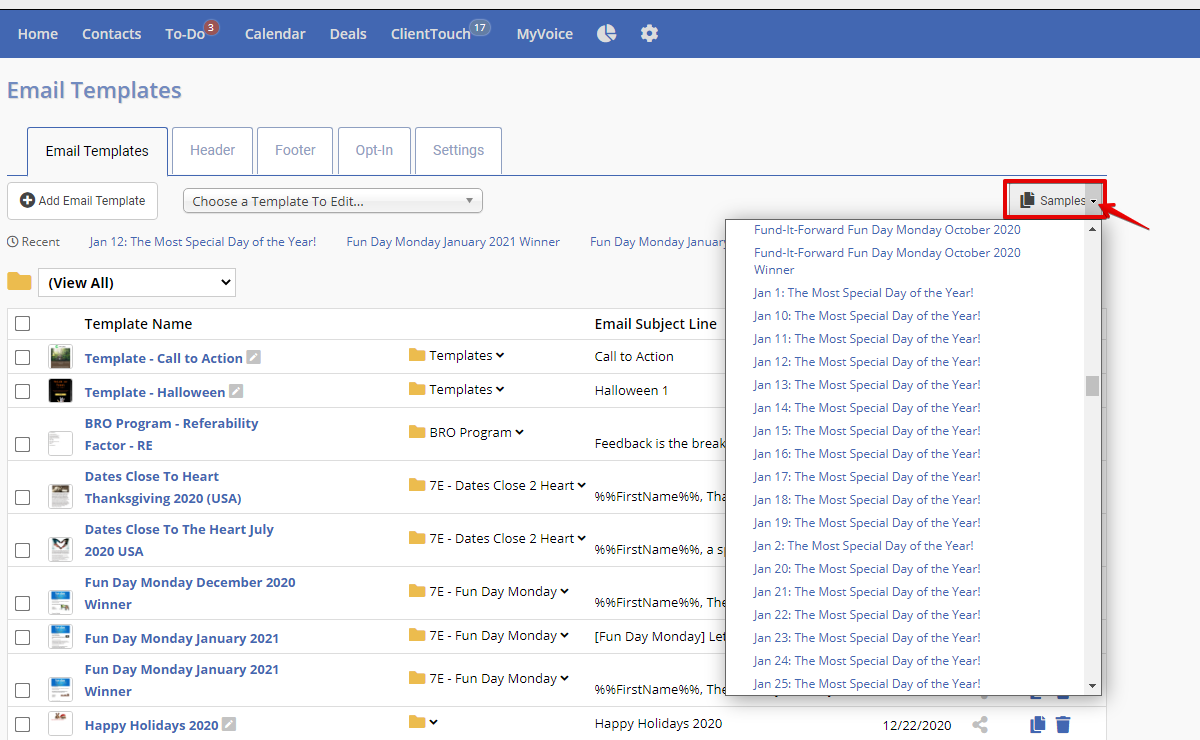 1.2. Click on the Desired Birthday Email Date
Once you click on the template it will be downloaded and saved to your email templates list.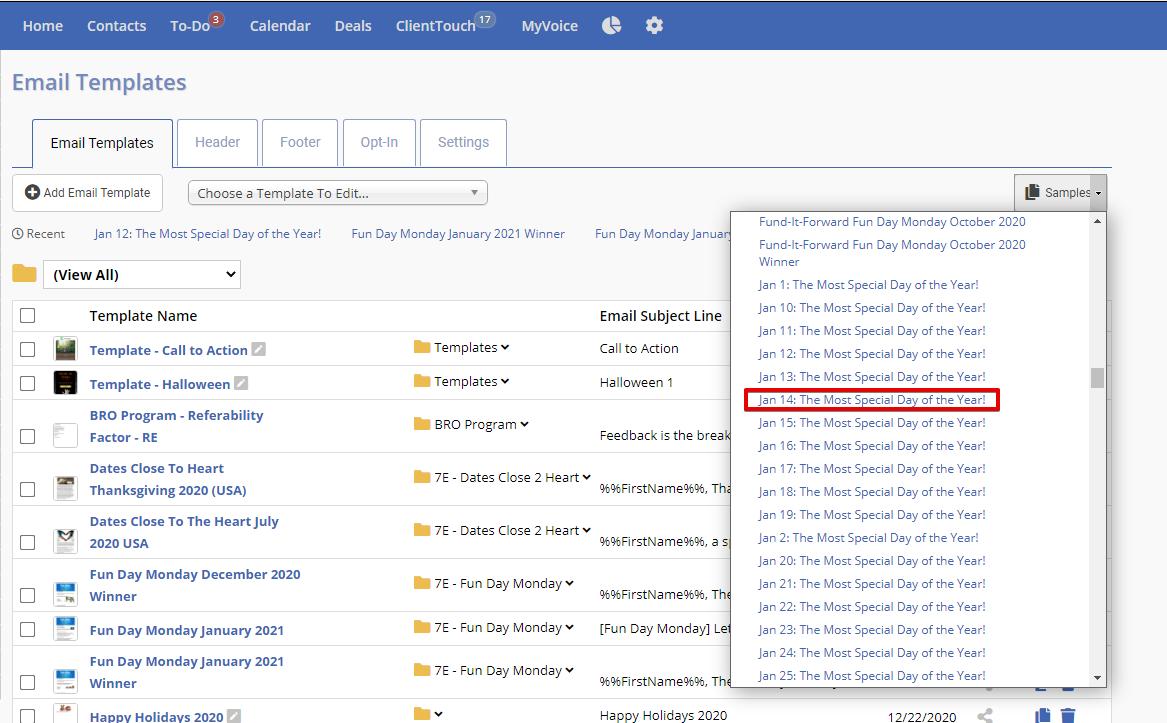 2. View Upcoming Birthdays
Click on the Reports Icon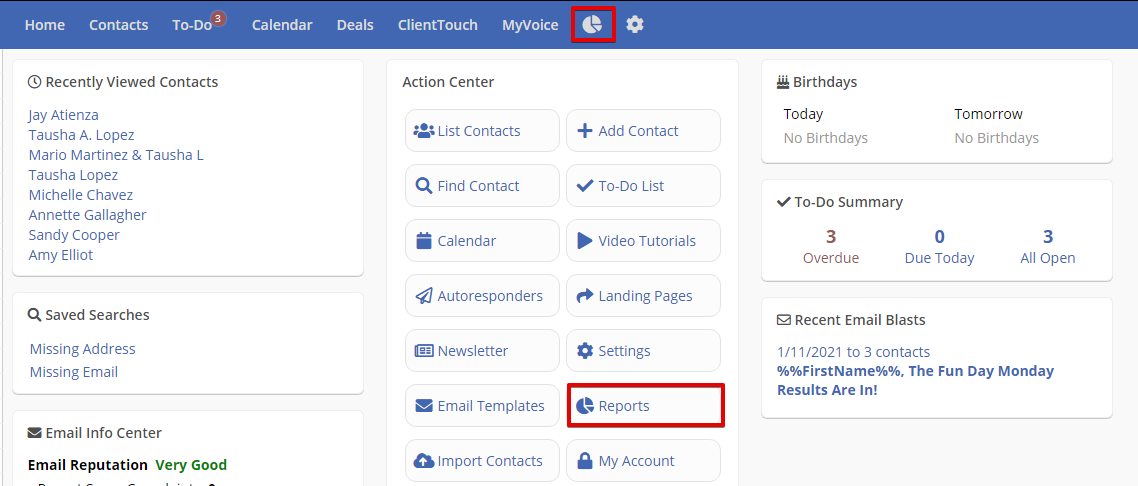 2.2. View your Birthday Report and select contact
This will pull up all of the birthdays for the current month.
As an example, I am going to click on Amy Elliot if her birthday was today.

Click on the Actions drop-down menu and select Send Email.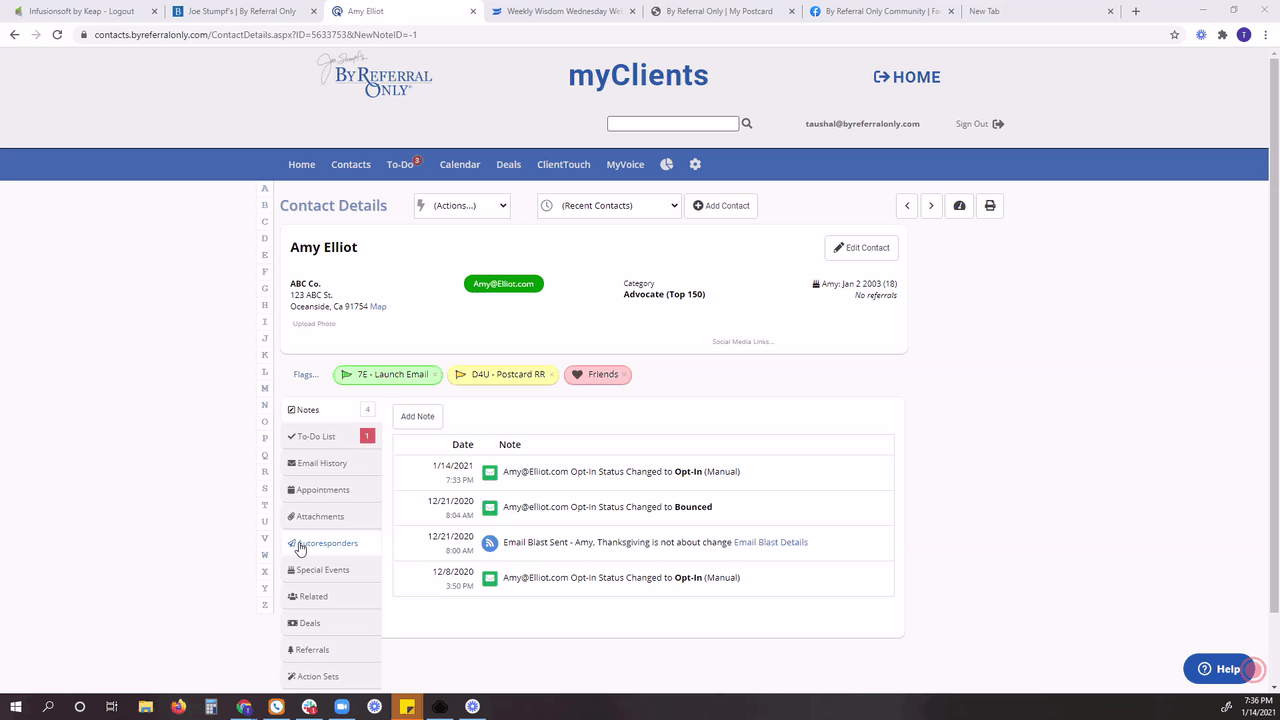 3.1. Once in the Email Editing Window:
Use the drop-down menu to select the template you previously downloaded for this day (birthday emails are listed by date).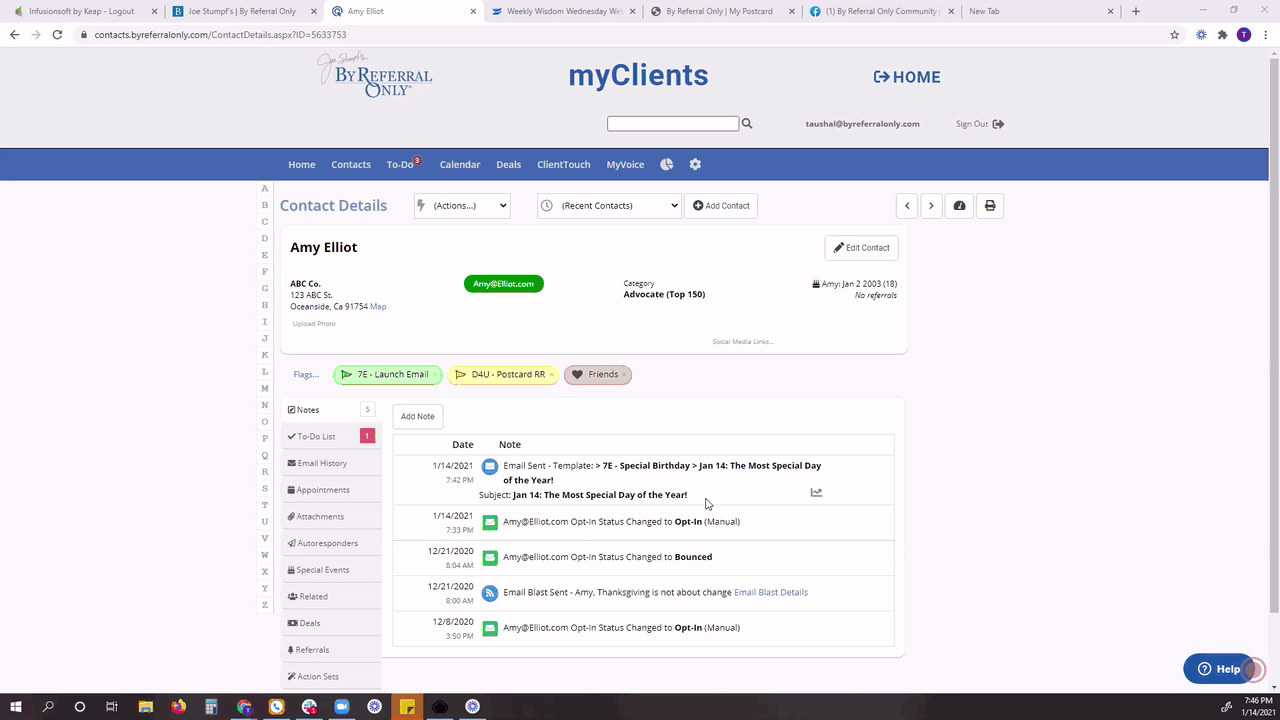 3.2. Click Send
The pre-formatted birthday email will load, and all you have to do is click "send."