Please watch the video for a detailed overview.
Mailing Frequency
2 Emails Per Month

Fun Day Monday
Letter From the Heart

1 Referral Reminder Postcard Per Month
1 Newsletter Per Month
1 Birthday Email Per Year
My Mailing Notifications
Before each automatic email goes out you will receive an email including the upcoming mailing content and your mail date.
If you have a question or need a change, let us know by responding to the email. For example, if your vacation is planned during Fun Day Monday we can reschedule it for you.
7 Essentials Details - In Depth Review of Each Communication
Launch Email
It's important to let your contacts know you're about to start communicating with them more frequently.
Prepares your contacts to see emails with content and graphics that are different from what you've sent previously
Fun Day Monday Email
Monthly email sent on either the first or second Monday of the month. You'll learn your mail date during your launch call.
Client responses are your opportunity to connect and build relationships. Respond to each answer you receive.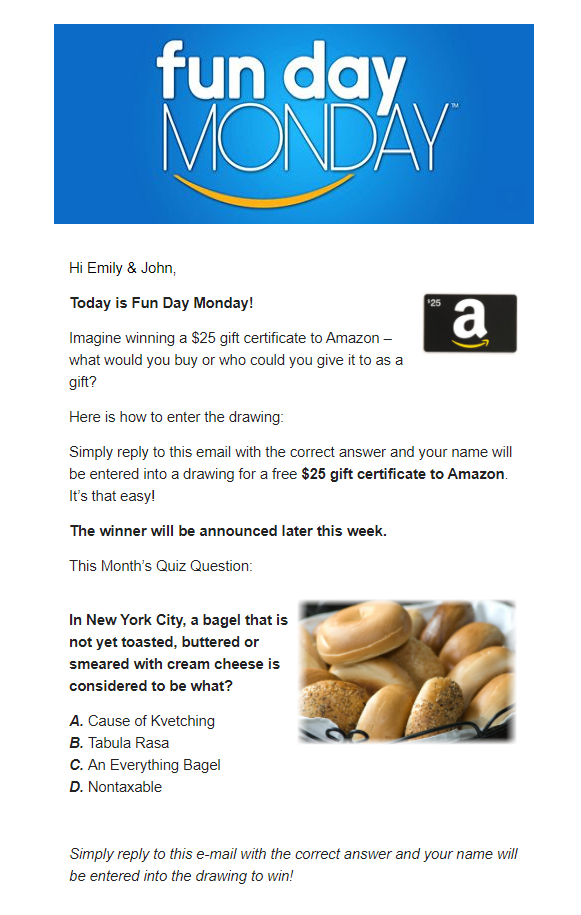 Letter From the Heart
Letter from the Heart Email Example
Monthly Email
Sent during the last two weeks of the month. Dates Vary.

Keeps you on your contact's top of mind.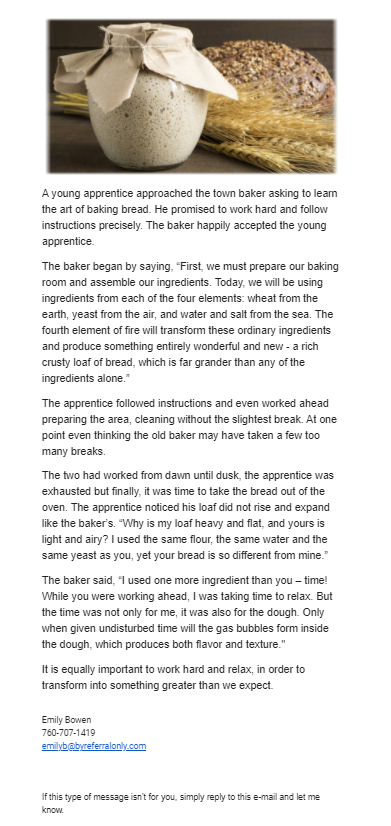 Dates Close to the Heart Email Example
Quarterly Email
Celebrates a unique holiday.

Replaces Letter from the Heart Email for the at month.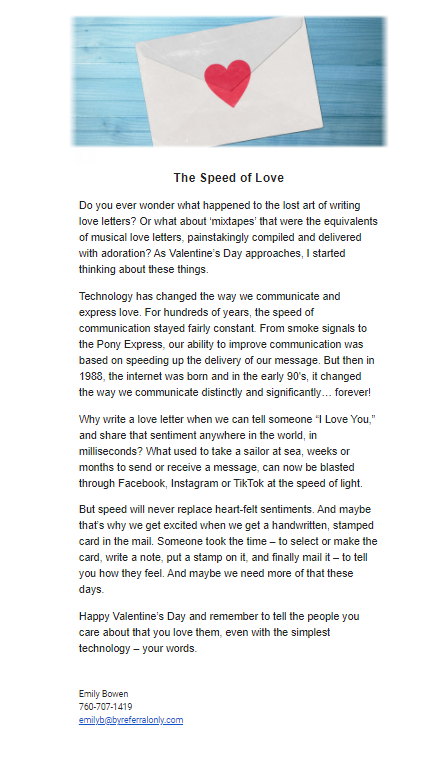 Done For You Referral Reminder Postcard
Frequency - Monthly; delivered between the 15th and the 20th.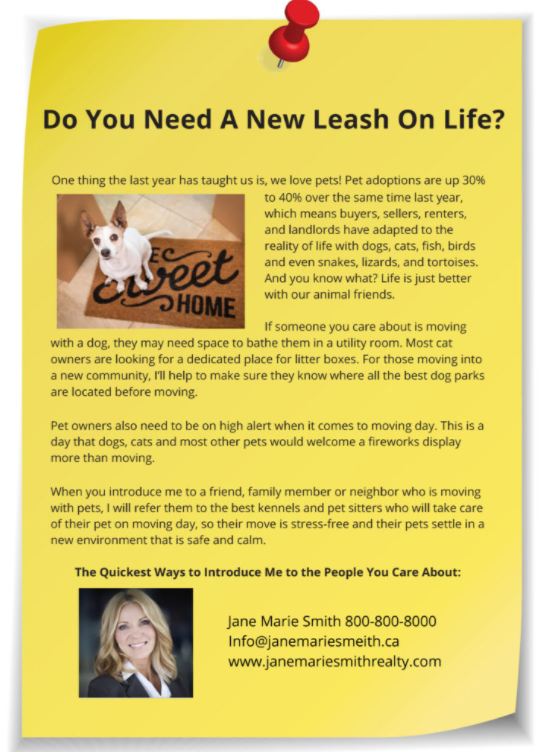 Front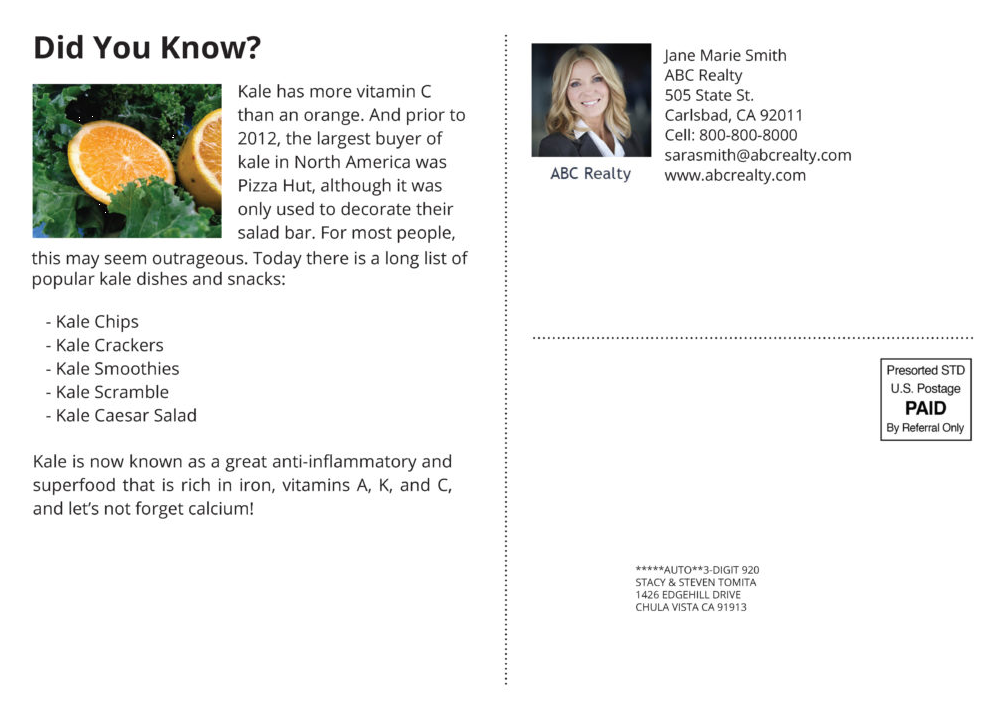 Back
Client Centered Newsletter
Frequency - Monthly; delivered between the 5th and the 10th.

The Direct Mail Client Newsletter is a monthly touchpoint designed to arrive at the home of your past clients and sphere of influence to keep you at their top of consciousness.
Click here to view a sample Newsletter.
Business to Business Emails
Frequency- 10 video emails, sent monthly.
Purpose-
Videos offer training on building a referral based business. It's about you sharing relevant information with a fellow business owner it's not about Joe or By Referral Only.

Positions you for a referral conversation.

Builds trust. They learn about building a referral based business, and they see that's how you do business.
Send to
Small business owners

Transaction partners

Your insurance agent

The person who cuts your hair

Anyone who can benefit from learning more about being referral based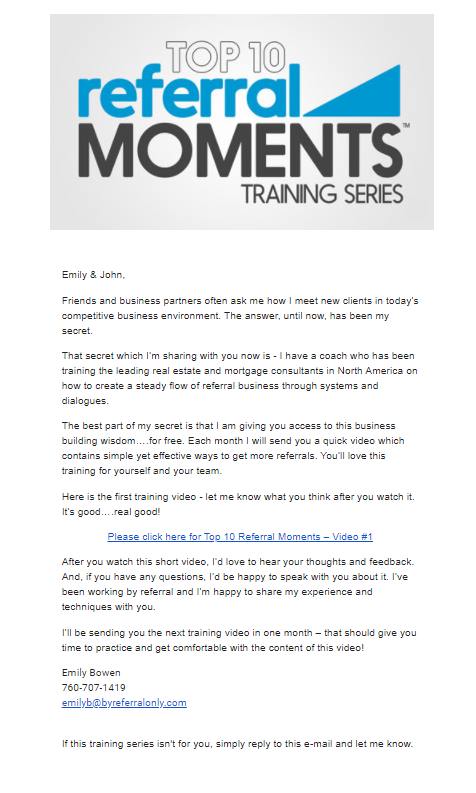 For more examples and video links see: Business 2 Business Referral Program
Frequency: Annually
This is a very unique way to make your clients and contacts feel extremely special on their birthday. When your clients and contacts get "The Most Special Day Of The Year" email, they will be shocked that you took the time to research their exact birthday and find something extremely special about that day.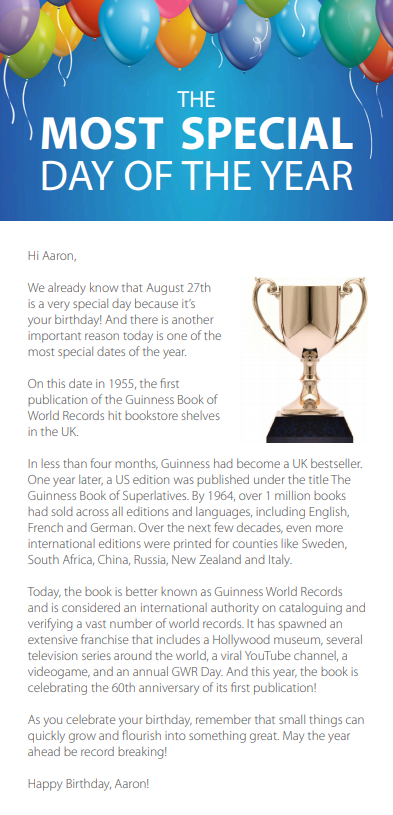 For further questions, please contact us at Support@ByReferralOnly.com