Use the Start 7E Action Set to automatically:
Opt In the Email Address
Send the Launch Email
Apply all 7E Email Flags
Video Tutorial
Tutorial:
Create a new contact and click Save.
Click Actions
Click Apply Action Set
Select the Start 7E action set.
Choose the appropriate option for you Lender/Realtor.
If you do not see the Start 7E Action Set click here to add it and come back to finish setup for this contact record.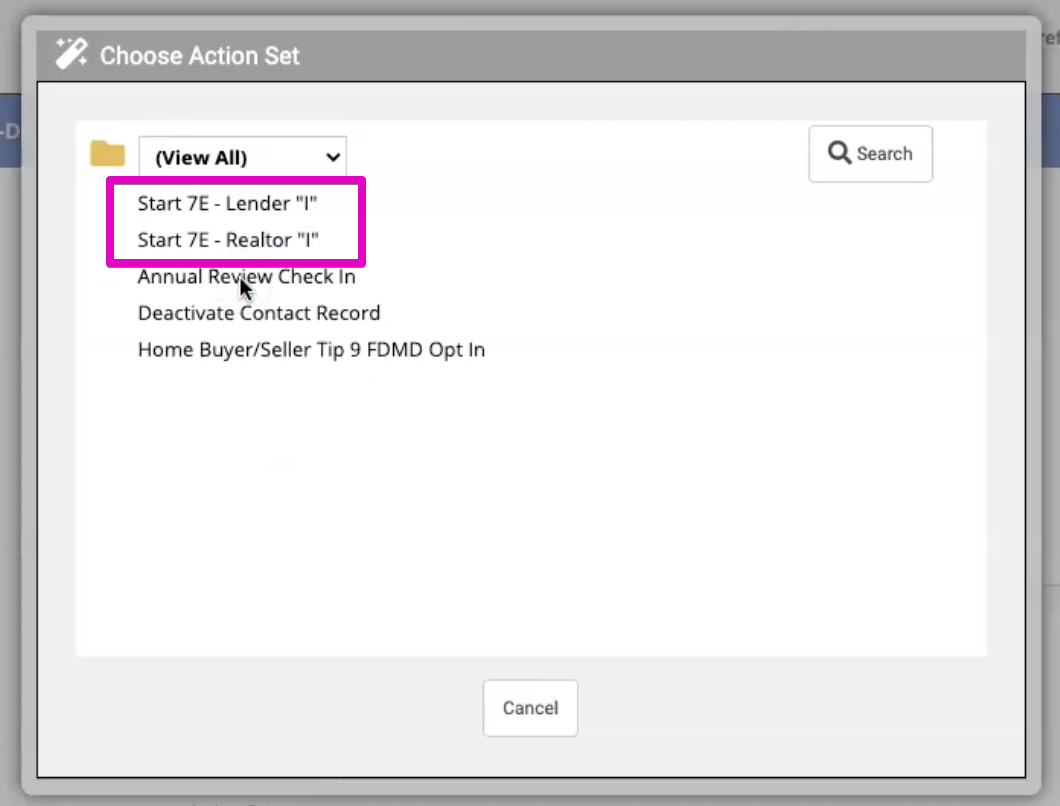 Review the automatic actions and click Apply
Actions Taken:
Email set to Opt In
7E Email Flags applied
Notes Added
Launch Email Sent