Hello and welcome to our introduction for recording and sending Loom videos.
Video is a particularly useful format for conveying information or explaining otherwise convoluted topics.
In this tutorial, you'll follow these simple instructions and go from loom-doom to a loom-boom in no time flat.
Video Tutorial
________________________________________________________________________________________________________________
Step 1) Sign up for Loom account
Head over to Loom Sign Up page and create a new account. Any choice is fine for signing up.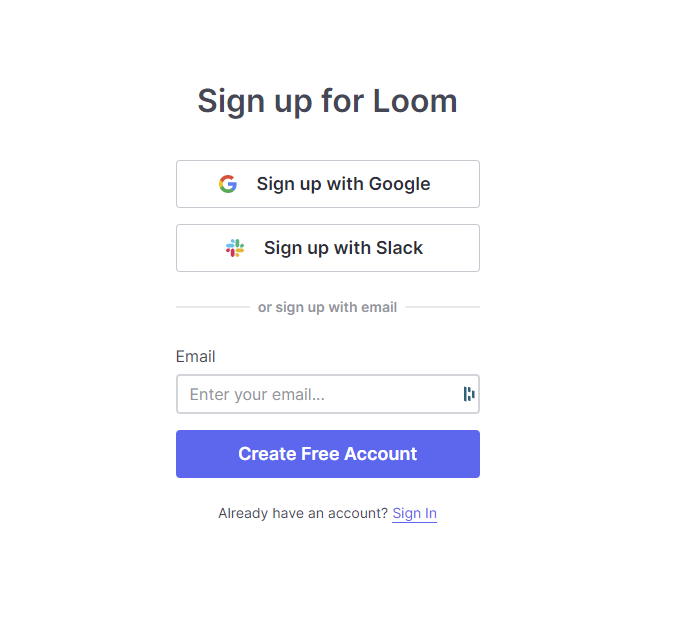 If you're choosing to sign up via email you'll need to input your information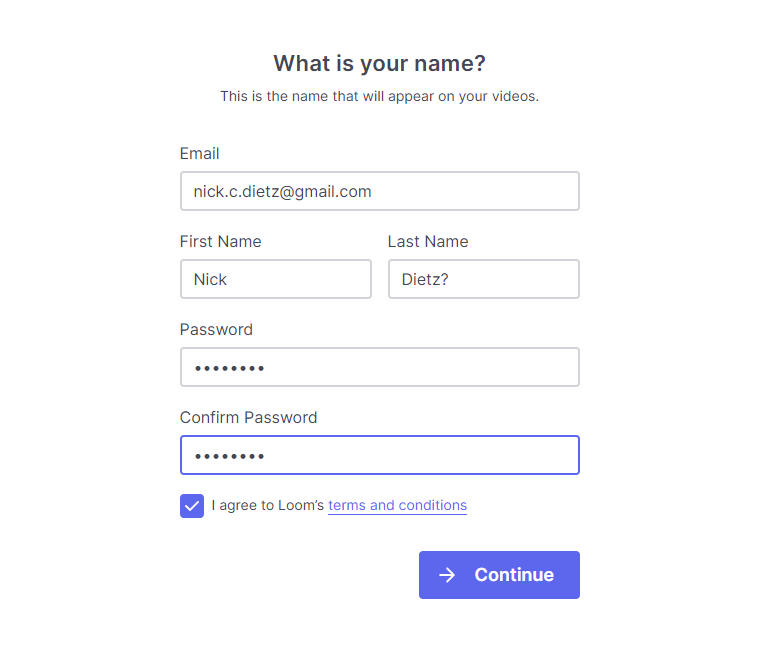 If you're signing up through Google or Slack, Loom will pull this information from your profile.
Step 2) Install the Loom Desktop App
Visit this page and choose between which platform you're currently operating on to download your application.


On Mac
Move Loom to your Application folder.


To launch Loom, search your Applications Folder.

Drag your Loom icon to your task base for easy future access.


On Windows PC
Save the .exe file and follow the instructions.




Open your .exe file by selecting the loom application at the bottom of your browser.
Search your

start menu or

application folder

for Loom (You can do this by hitting the Windows Key next to Left Alt, and then typing the word "Loom".) Drag the Loom icon to your desktop for future access.

And now, you're ready to

record with the desktop app!