When does the next Six Significant Habits Class start? 
For dates and more information, click here. 
Where do I Register for Six Significant Habits?
1. Click on the button below to register for the next upcoming session.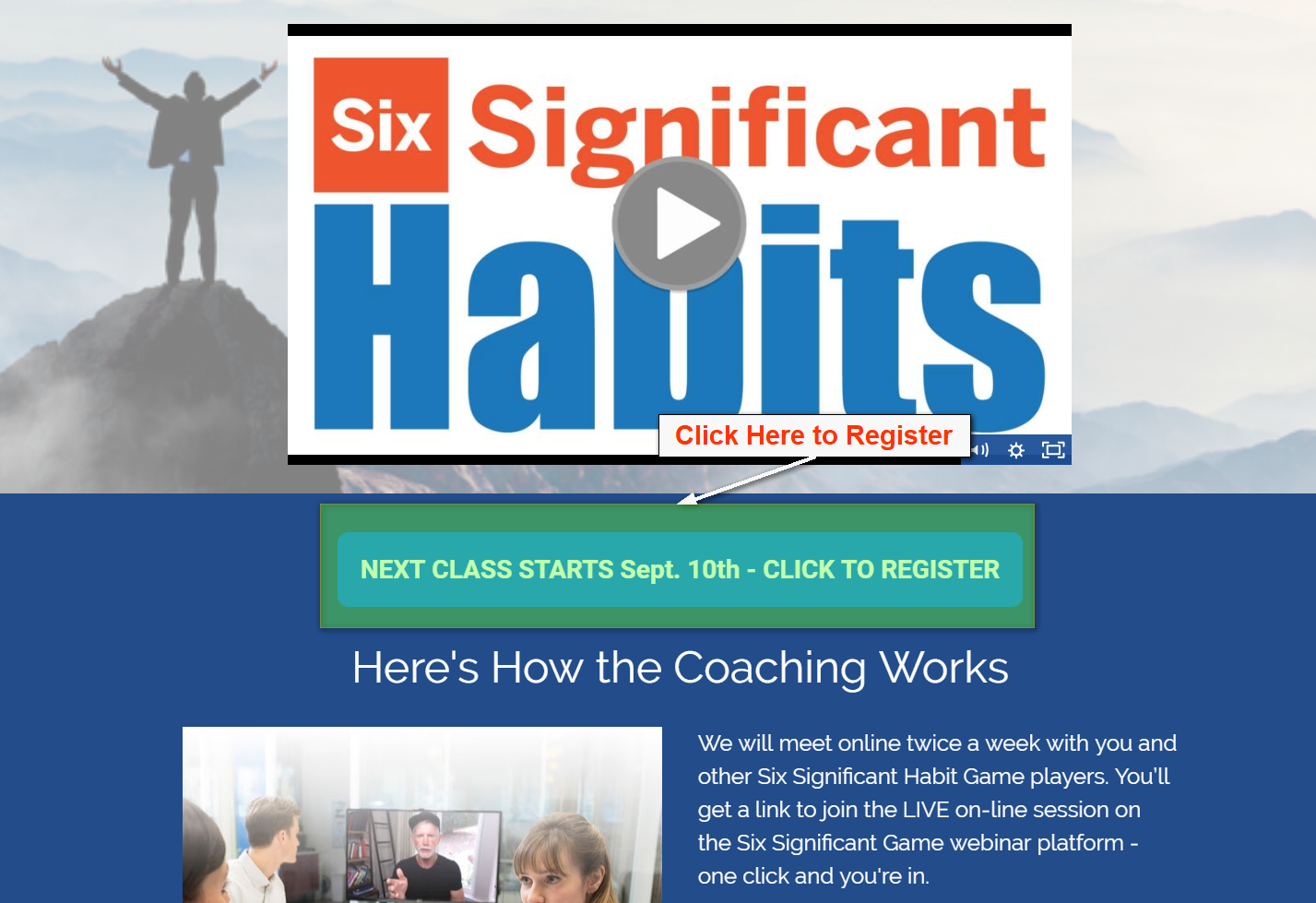 2. A form will pop-up as shown below. Complete the required fields with your information.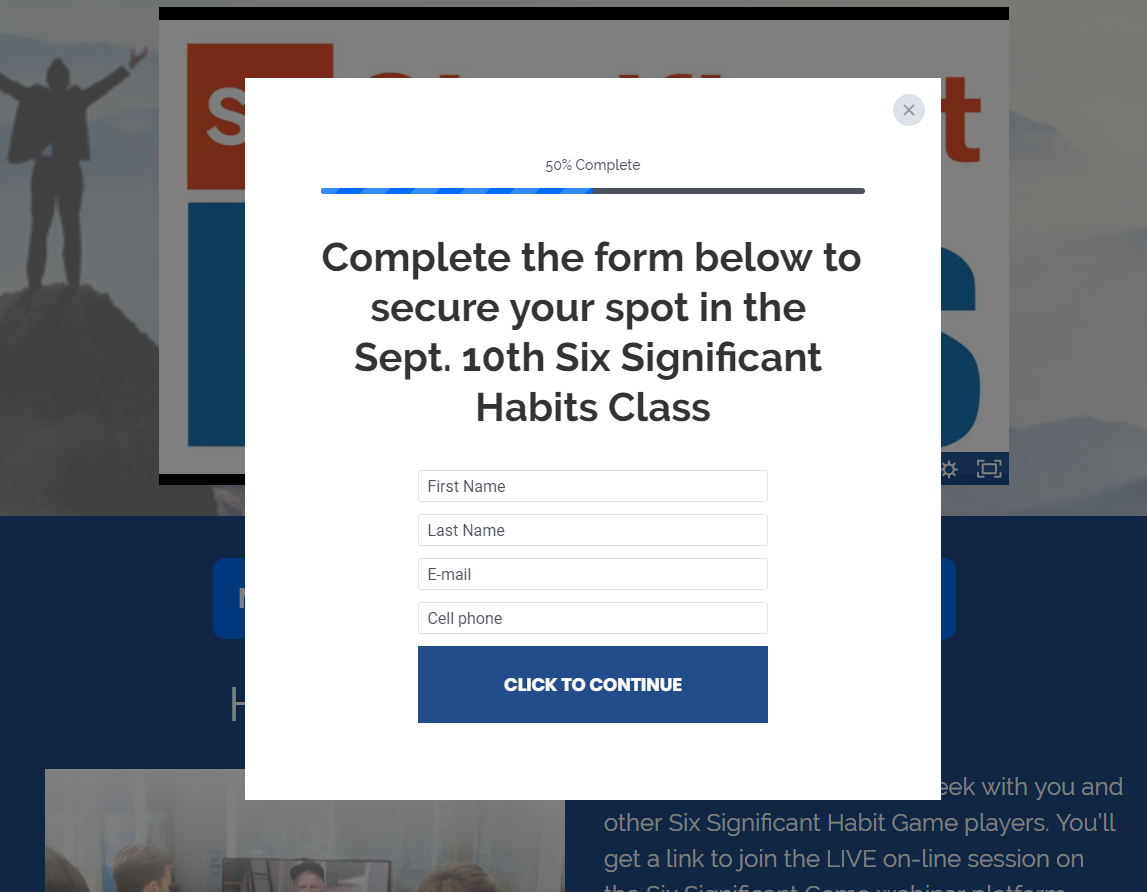 3. When the form is complete, click the button below to continue completing registration. You will start to receive updates via email as the date for this session approaches.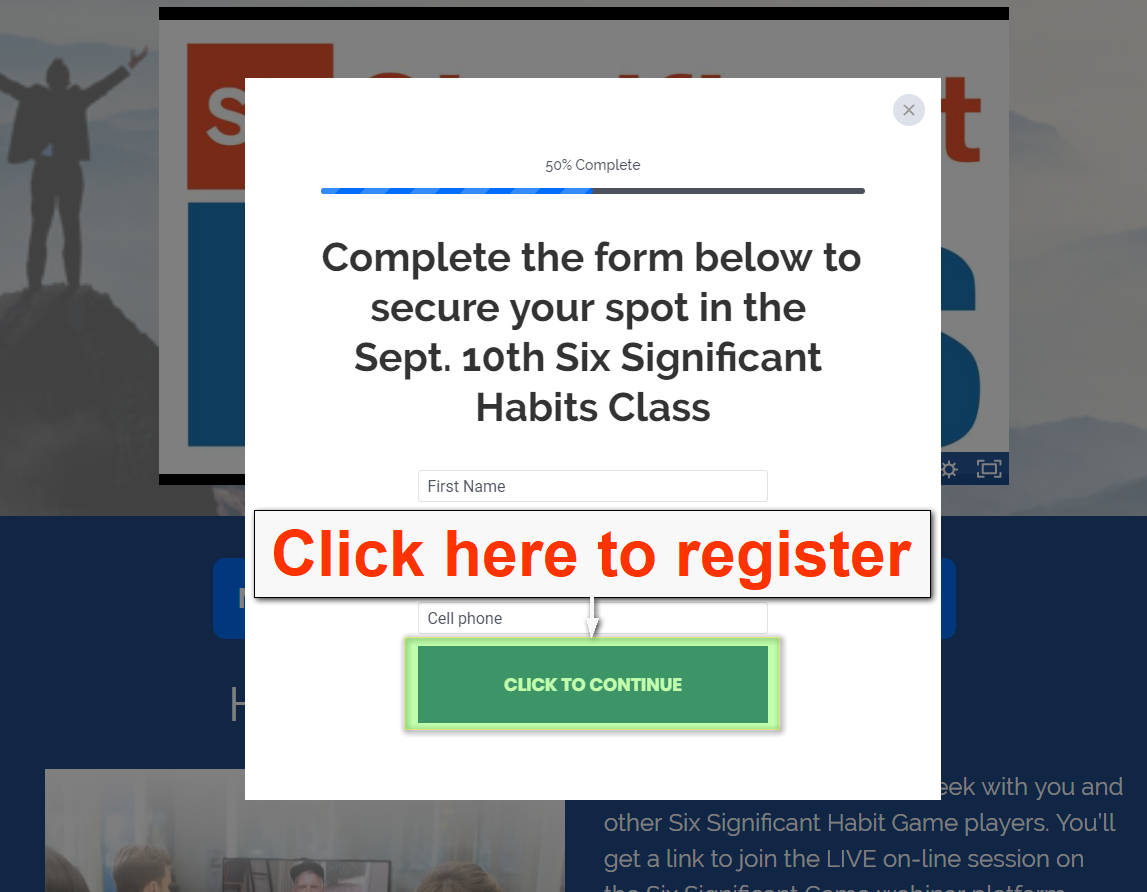 Also known as "where to register for 6 Significant habits?