The Postcard dashboard allows you to control your postcard mailing, make changes, and view mailing reports.
How do I get there?
Quick Access: Click here to go straight to the dashboard.
Q: What if I don't see the dashboard when I click the link?
A: If this is your first time enrolling in the Done For You Postcard, you need to set up your postcard first. Complete the wizard and you'll have access to the dashboard.
How Do I Get There Step by step:

Go to the Quick Links section of the By Referral Only Website and click Done for You Mailings.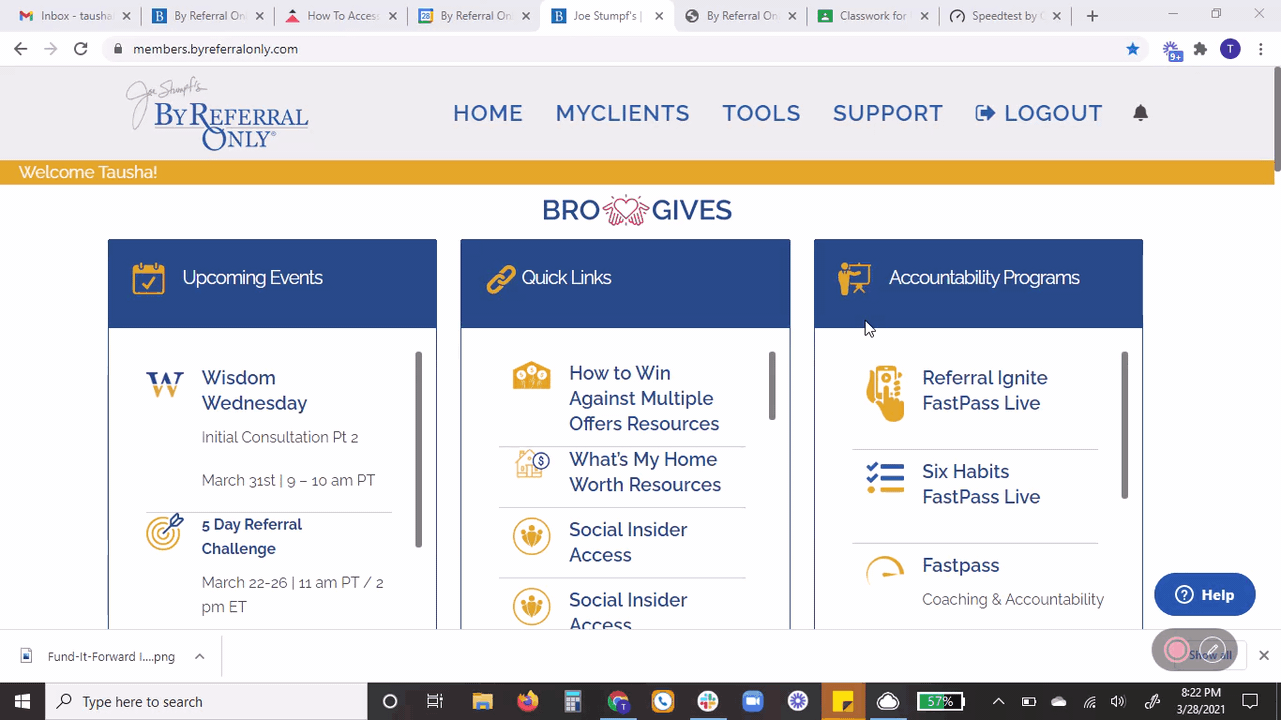 In the Done For You section, click the Done For You Referral Reminder Postcard.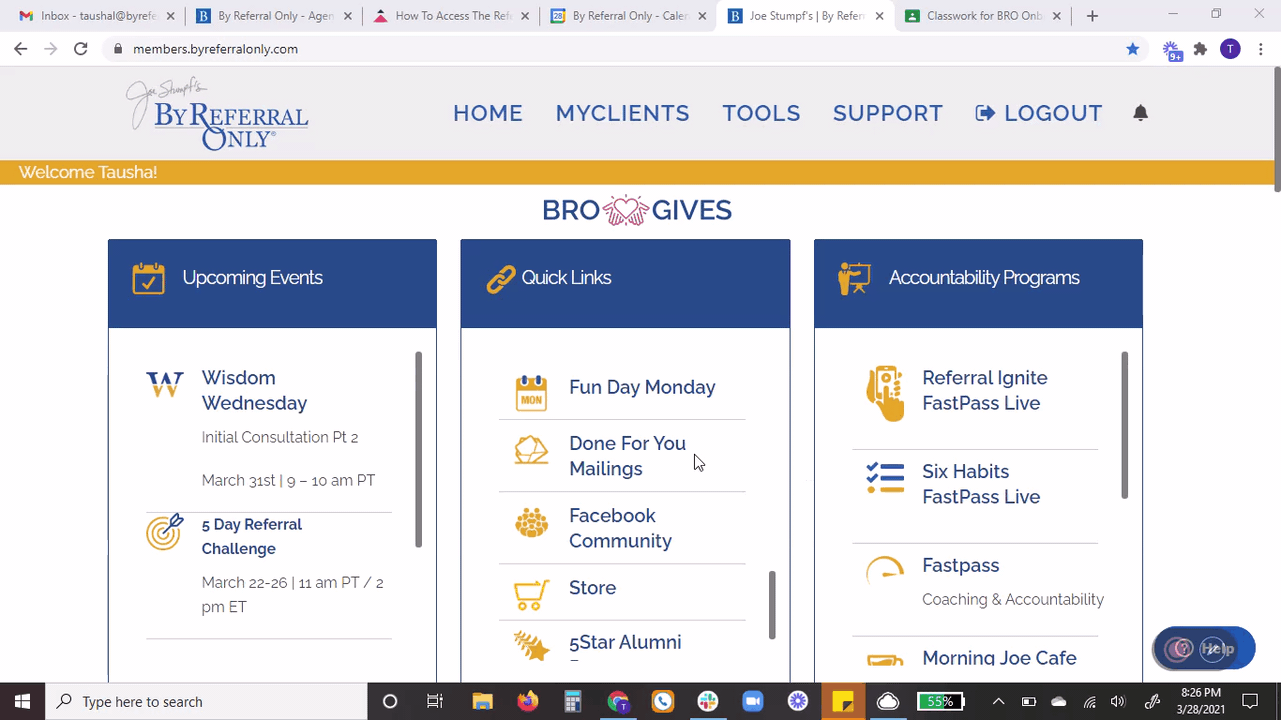 Dashboard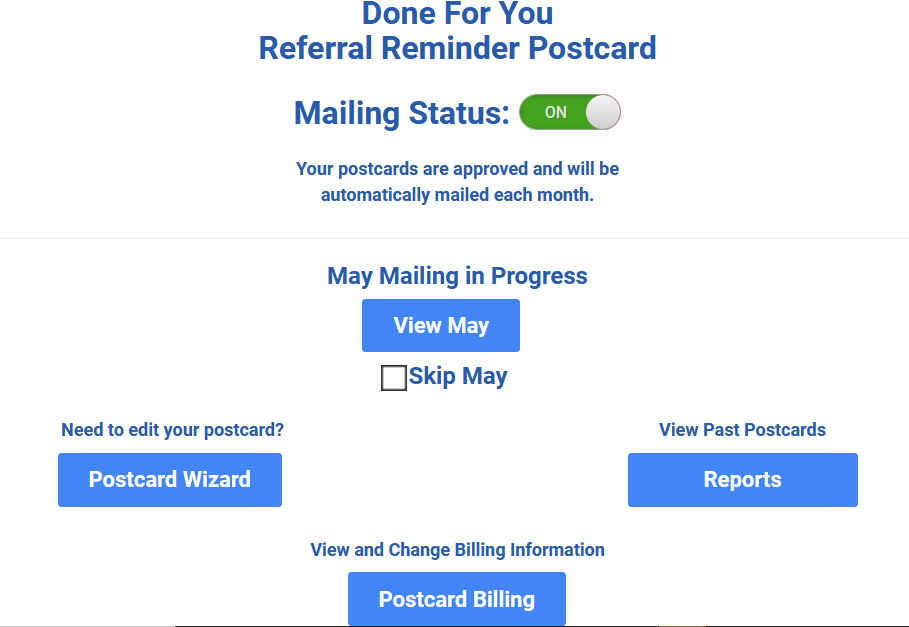 Mailing Status
Here you can confirm or change your mailing status: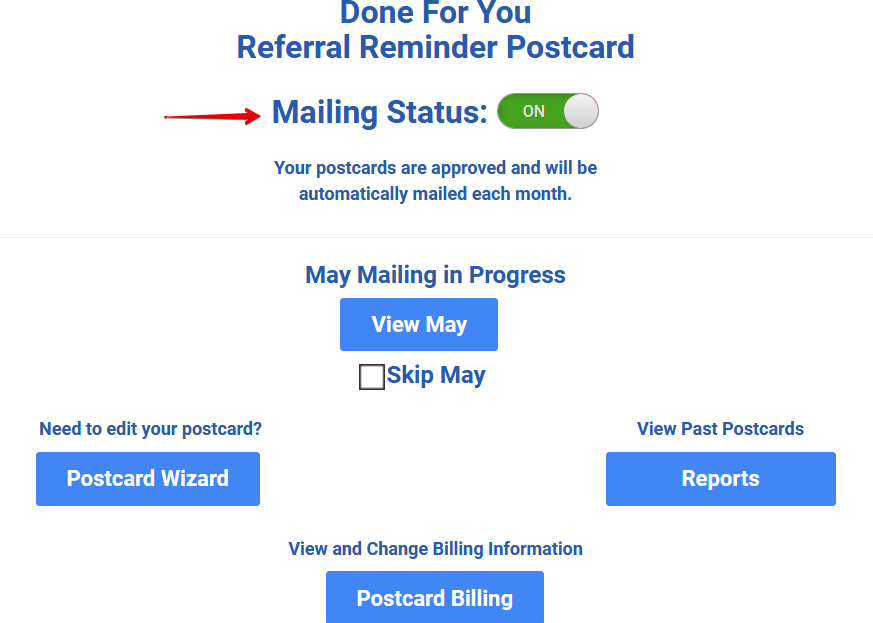 Current Postcard Mailing
You can see what mailing is in progress and view that postcard: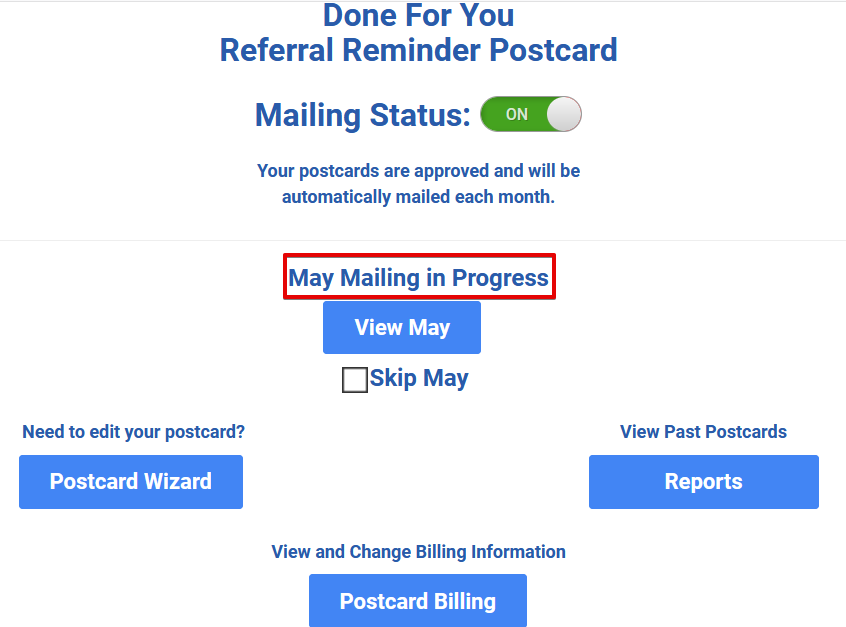 View Your Referral Reminder Postcard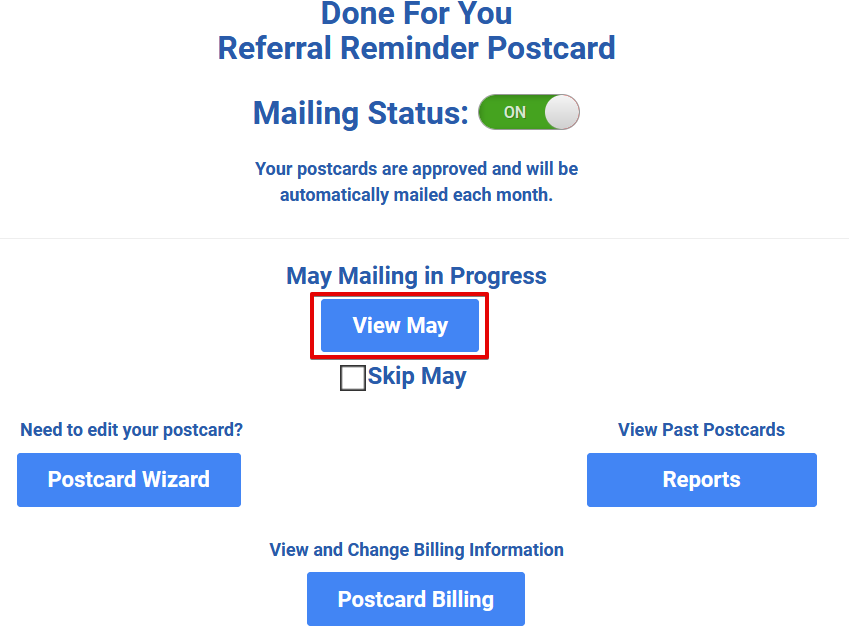 Click to see the front & back of your Done For You Referral Reminder Postcard.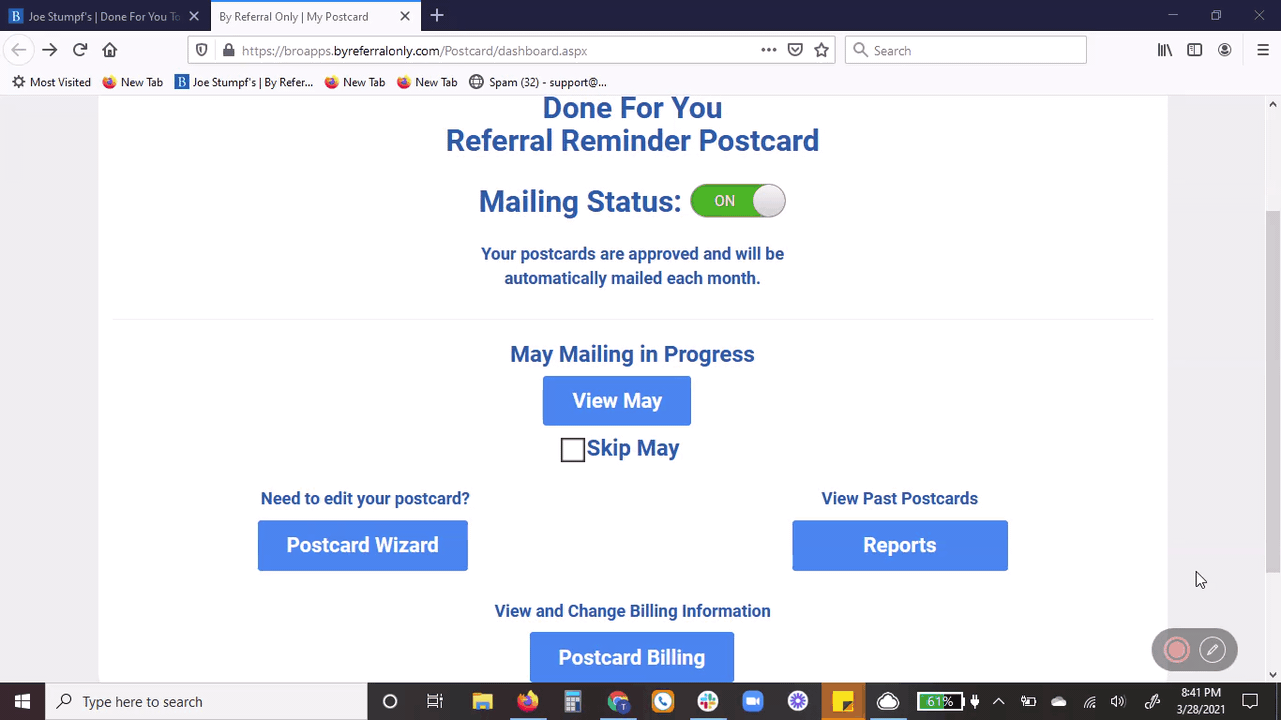 Skip the Postcard
Click to skip if you prefer not to mail that postcard.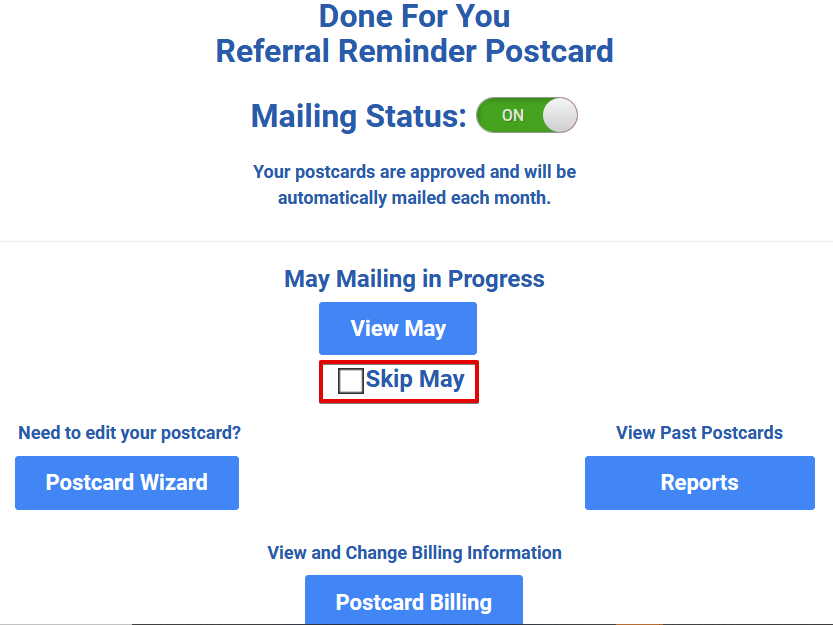 Make Changes
Click the Postcard Wizard button to make changes to your information on your postcard.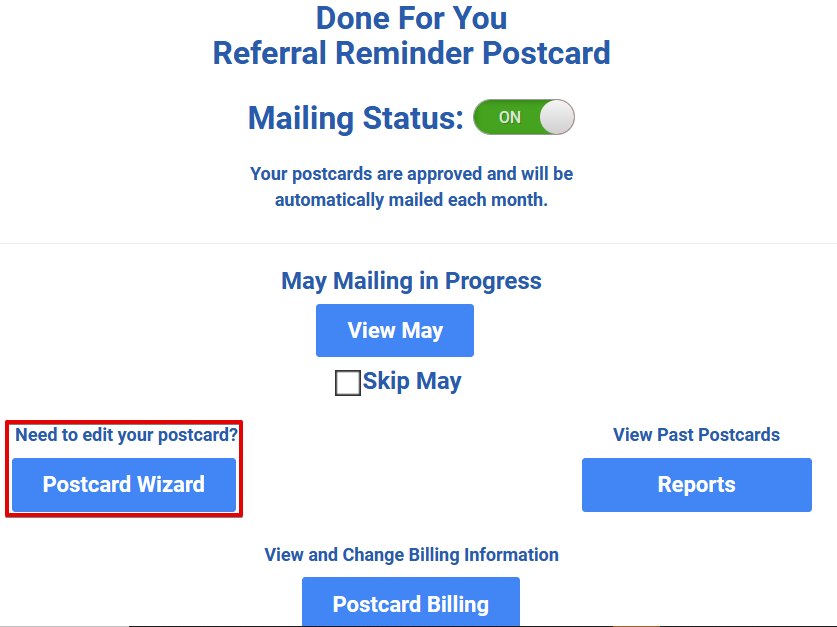 After making changes, review your postcard front and back.
Then click Save Changes and your updated postcard will be mailed.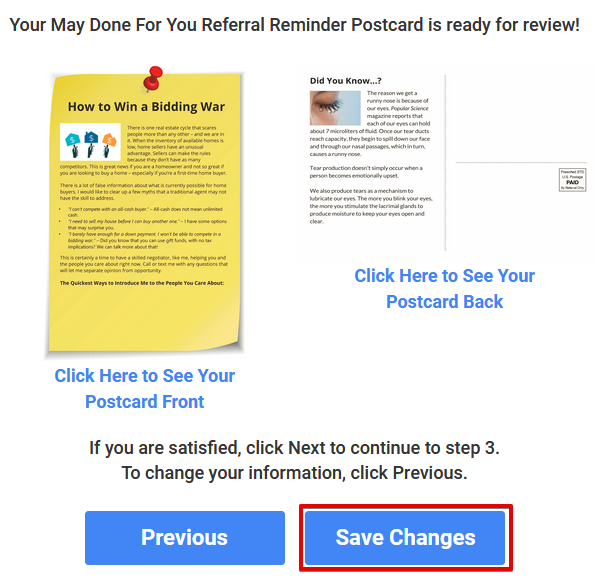 Change Billing Information
Use the postcard wizard to access the billing section of your postcard.
Click the Next buttons to get to Step 4.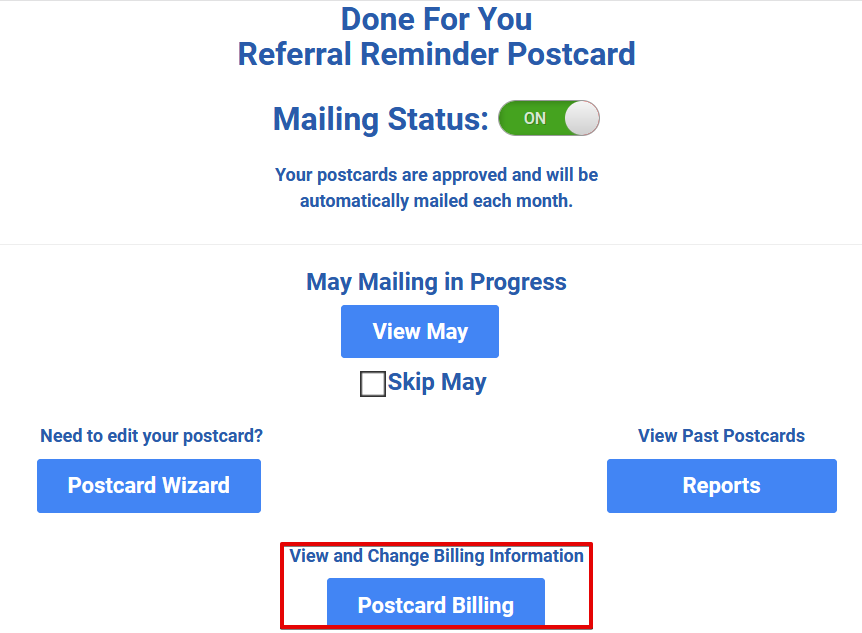 Update your payment information and submit.
You will be charged for the postcard and your billing information will be saved for next month's automatic mailing.