2. Enter a descriptive name for your new greeting.

3. Call the phone number listed and enter the Recording ID Code provided.
You will be prompted to record your greeting. Just follow the prompts...
**Note: THIS phone number and THIS extension are used only for the purposes of recording audio. Please don't get them confused with your MyVoice phone number or your MyVoice extensions.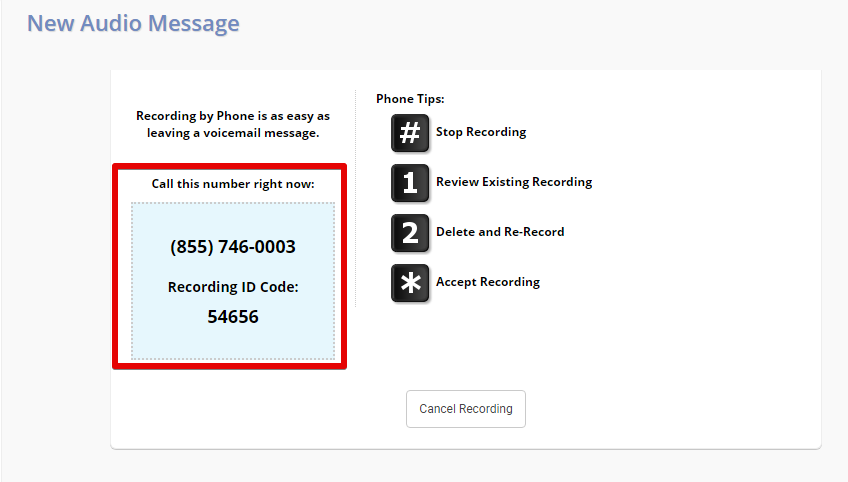 4. Main Greeting Script:
"Thank you for calling [Your Name's] Real Estate information hotline. Please enter your extension now."
Important Notes:
Make sure your main greeting is ideally 30 seconds or more. You can repeat the message and instruct them to enter the extension number again. The reason? The caller won't be able to enter the extension if the message has ended.
You must inform the caller to press # after submitting the extension number so the system will start the message.
5. After you record your greeting you will hit the STAR key on your phone to save it.
You will then be prompted to hang up. Wait about 10 seconds and the "Next" button will appear on your computer screen.... Click it!

6. That's it - Your new greeting has been recorded and saved!
The system will take you back to this screen where you can listen to your greeting by clicking the PLAY button.