Copy the myClients Landing Page URL and change the domain settings at GoDaddy.com
Click the
Settings
icon and choose
Landing Pages
.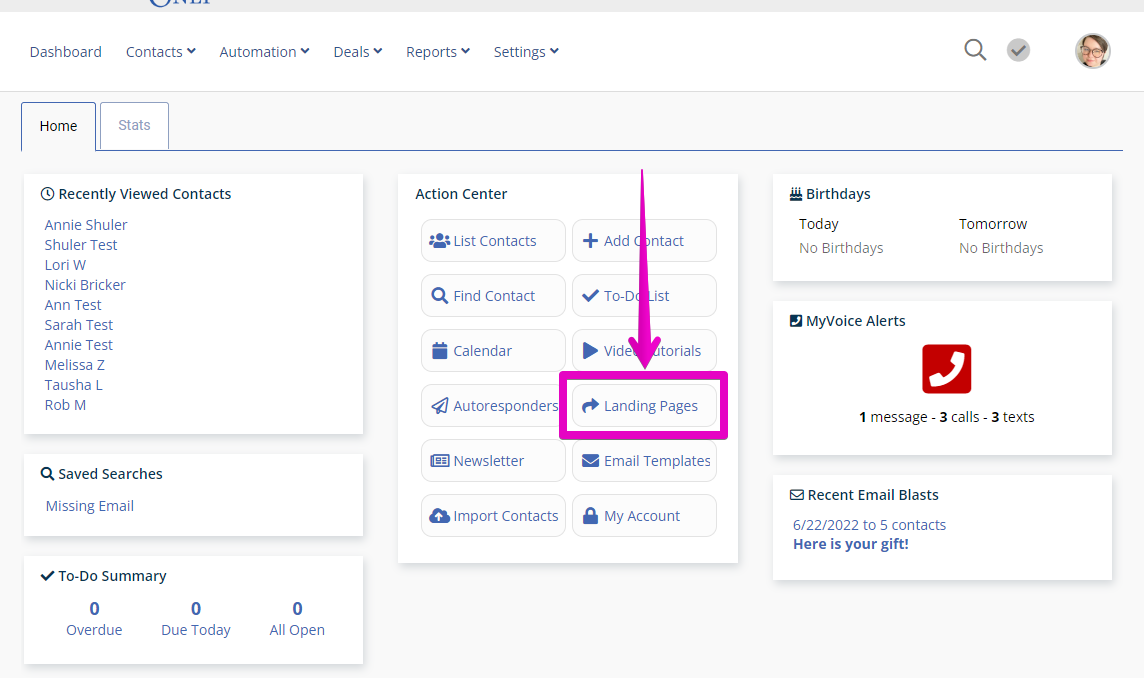 Find the landing page you're working on and click the Links and HTML button.
Click Get Link

The link is already highlighted, right click on the highlighted text and choose Copy.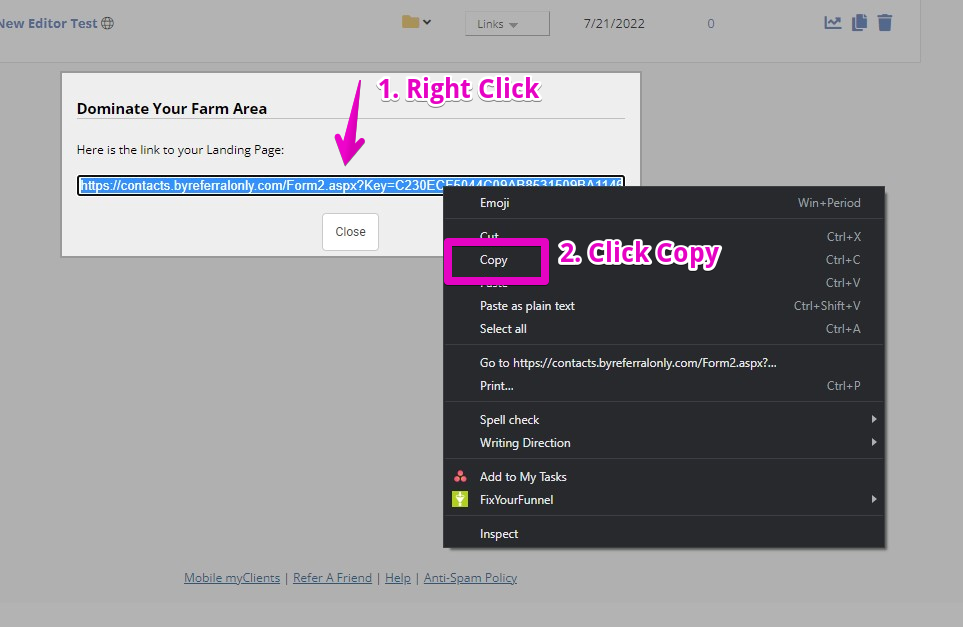 Go to GoDaddy.com and Sign In.
Click Sign In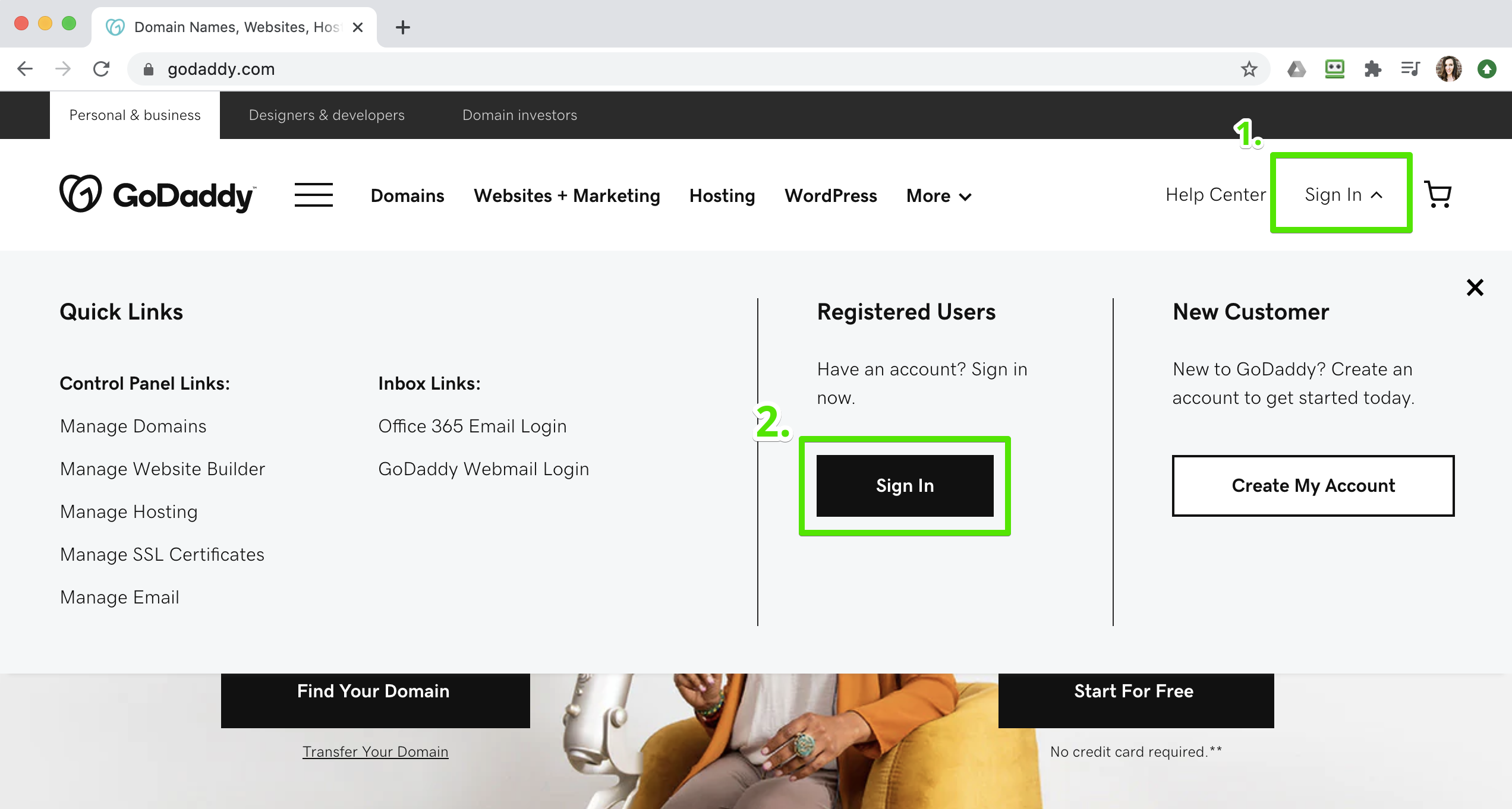 Enter your Username and Password.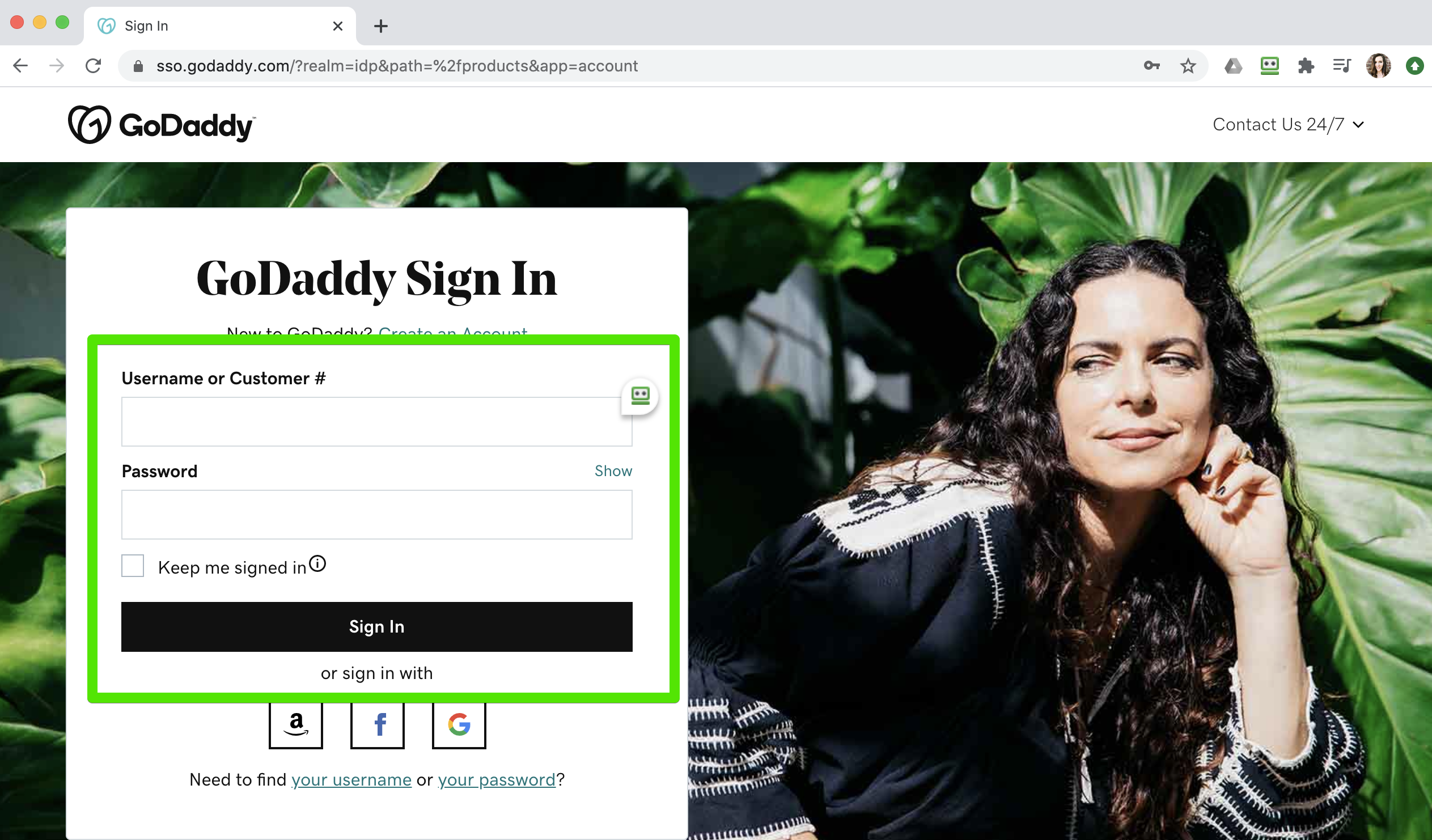 Click the Quicklinks Square and click Domains.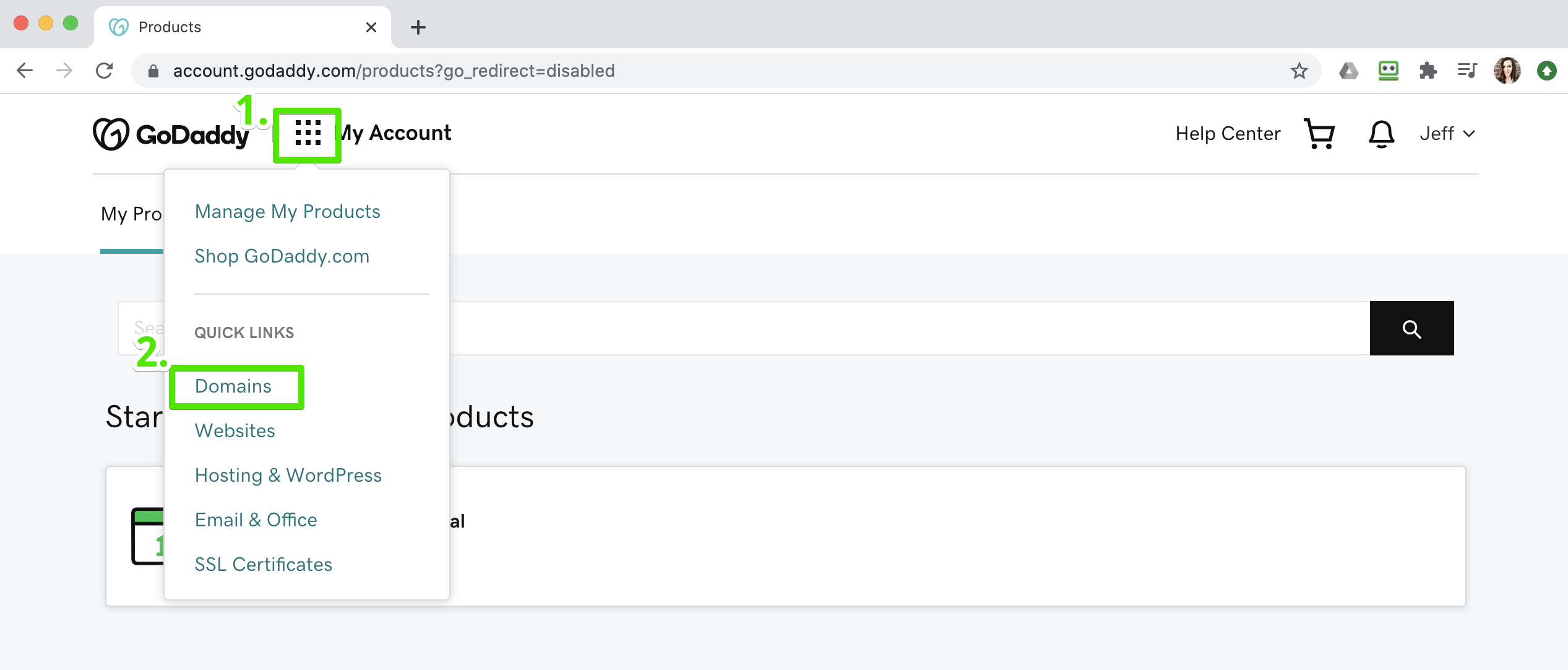 Click on the domain you want to forward.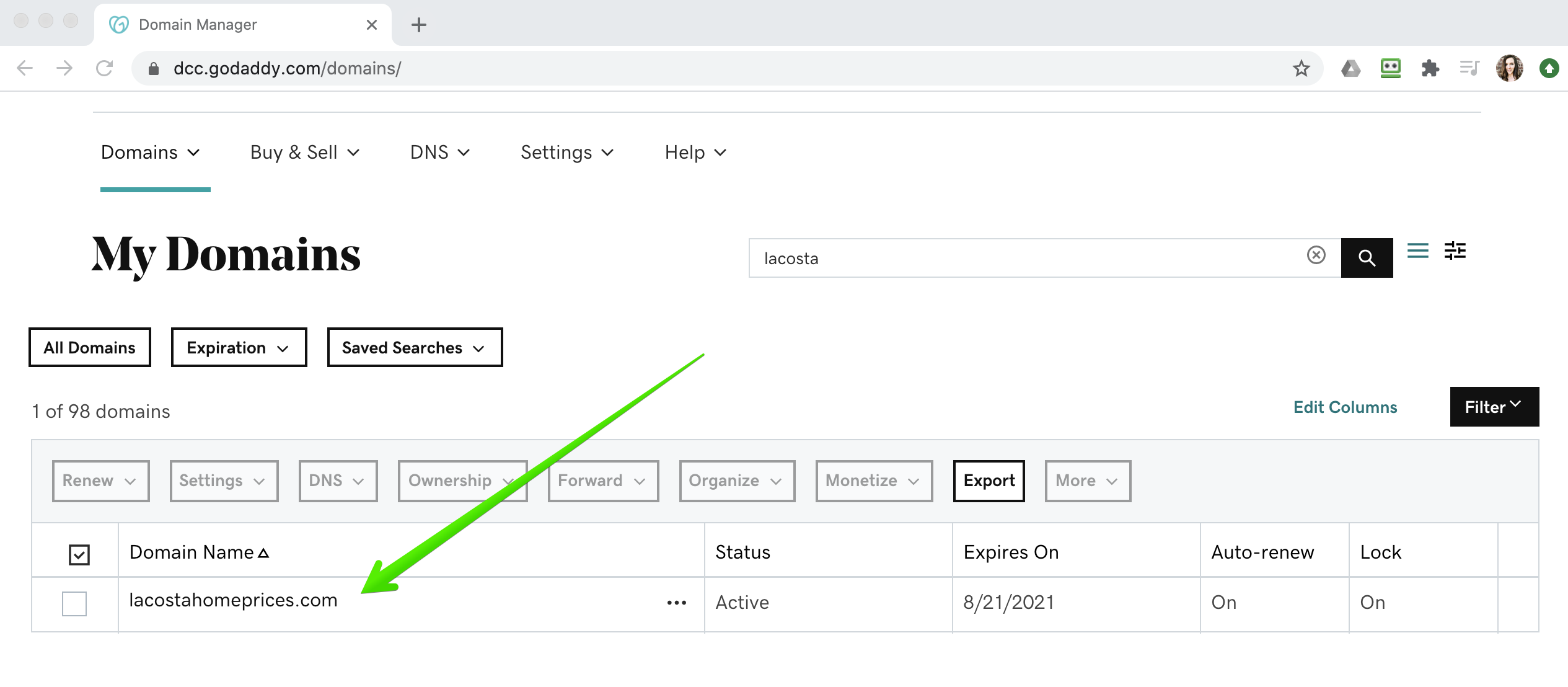 Scroll to the Additional Settings Section. Click Manage DNS.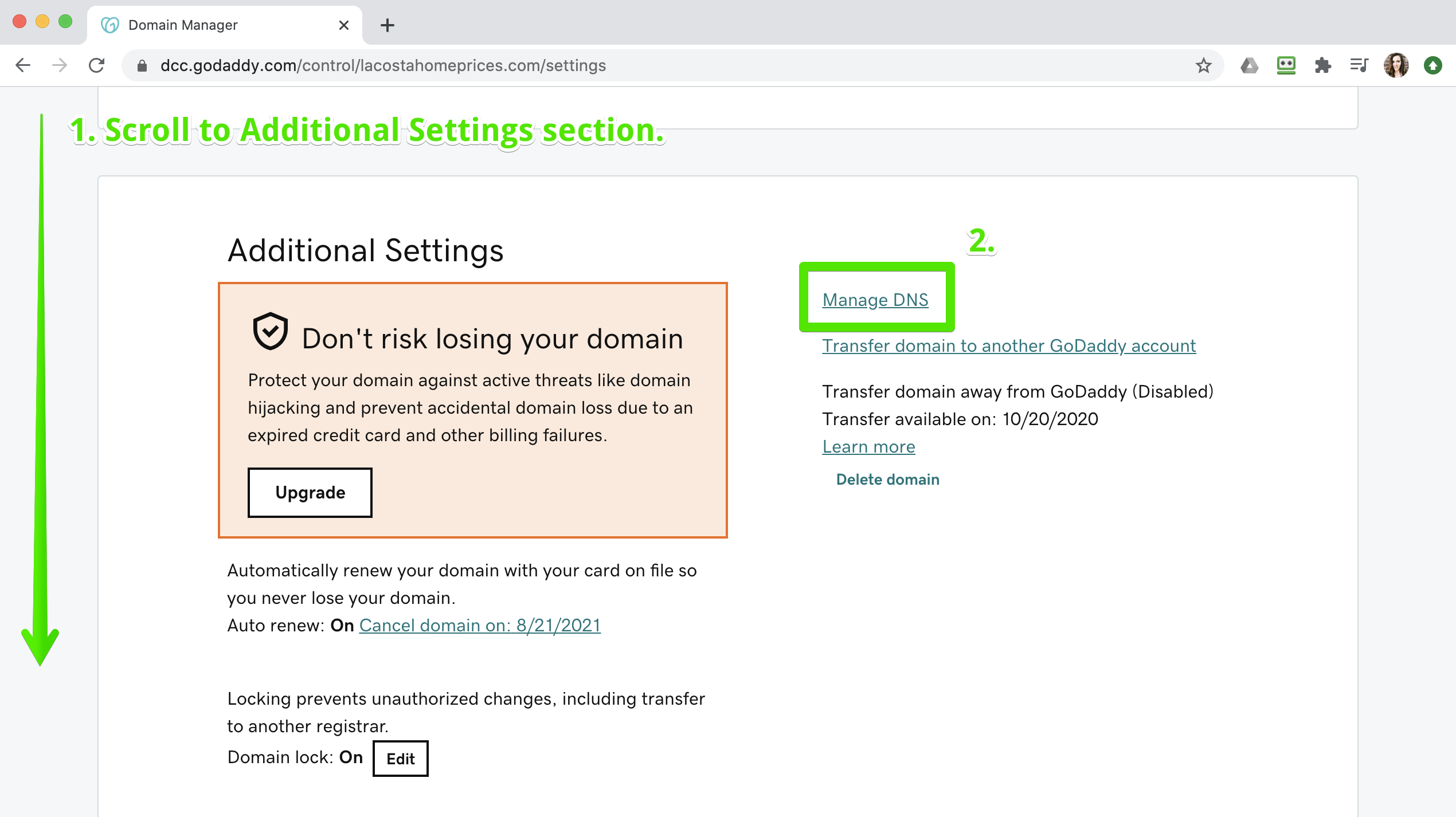 Scroll
to Forwarding Section. Click
ADD
next to domain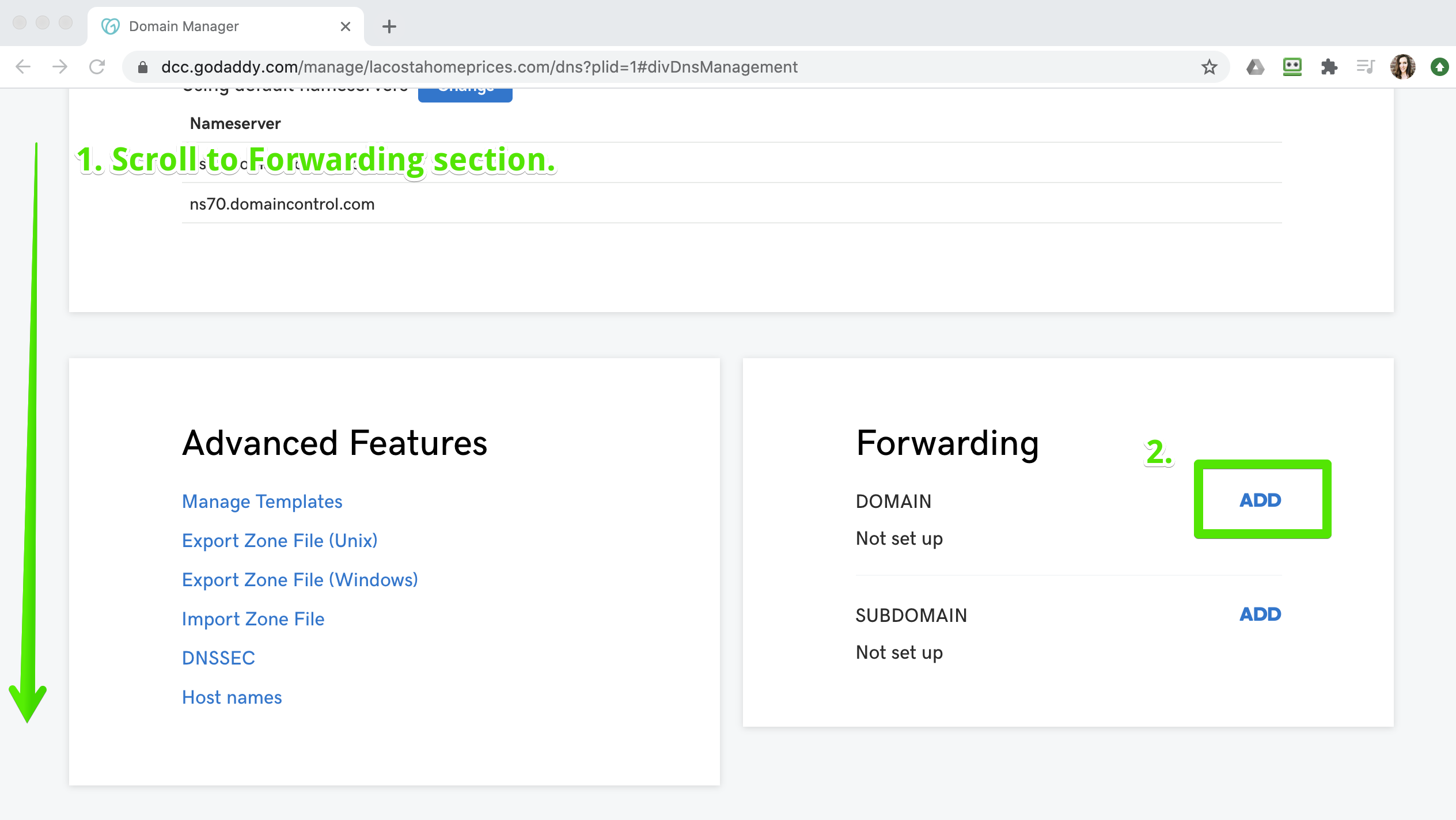 Paste in your Landing page URL.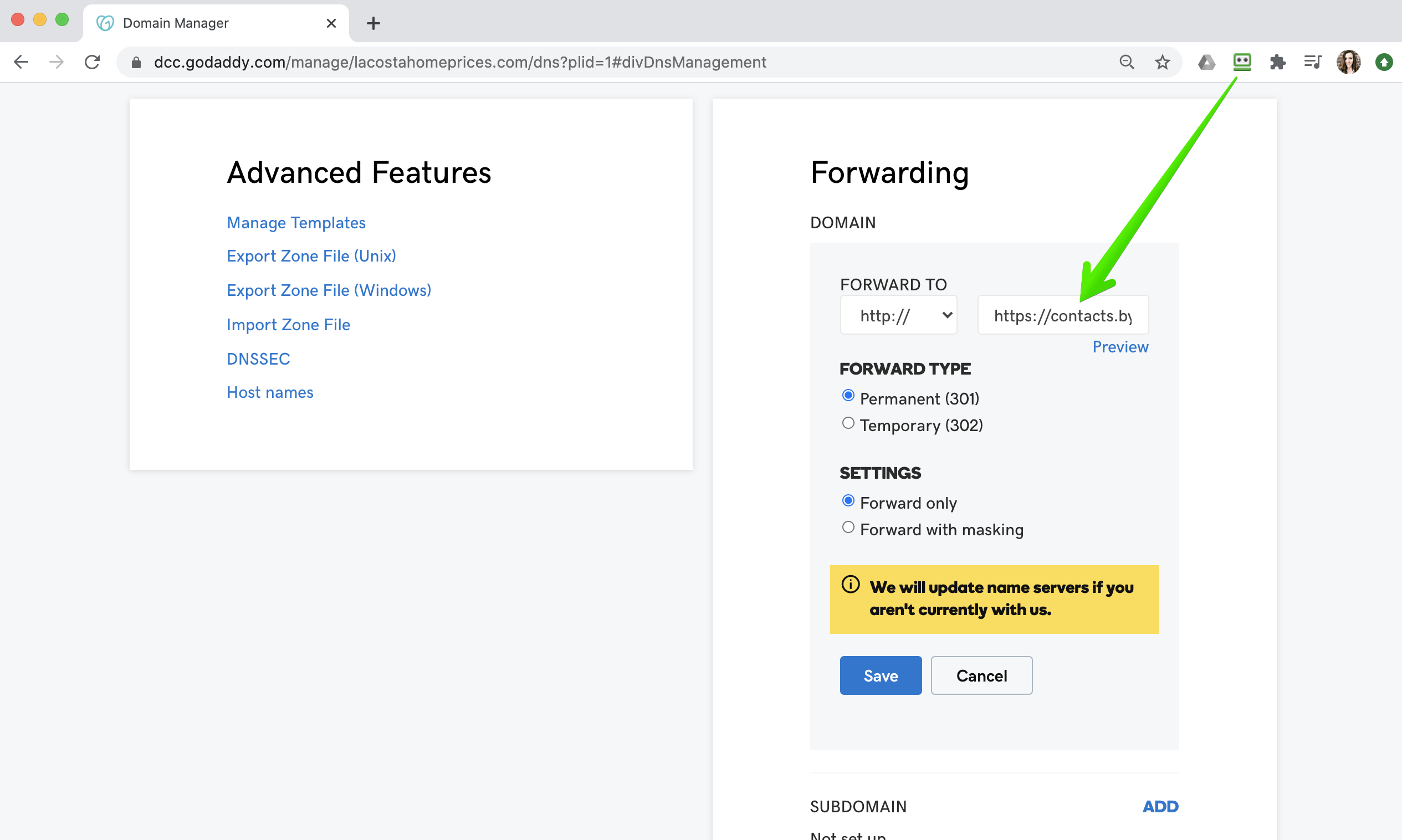 Remove the "http://" from the URL.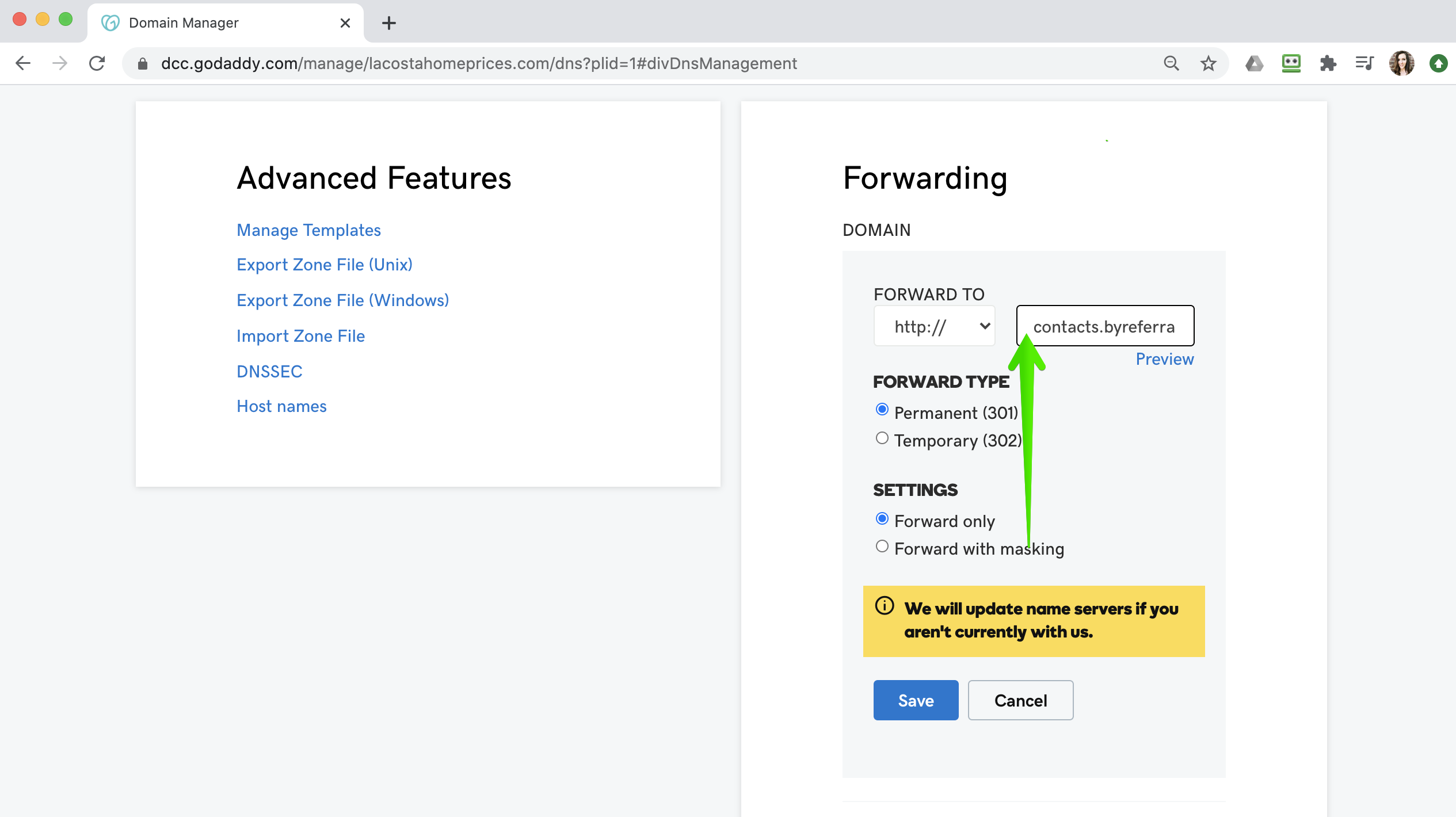 Change the dropdown to https.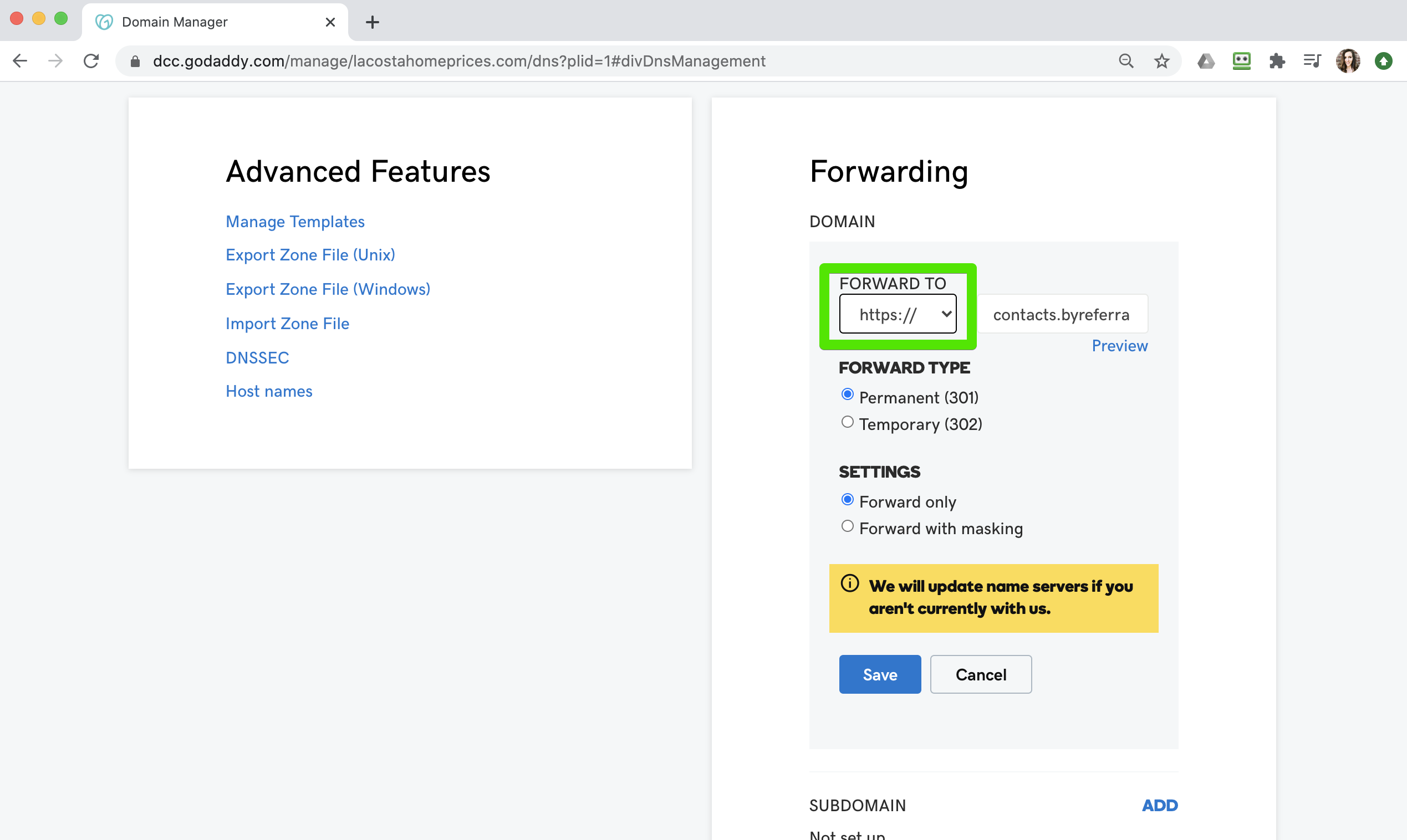 No further changes are needed to the forwarding area.
Click Save. 
Go to your domain to see if your myClients landing page is displayed. If you don't see the changes within about 15 minutes, reach out to GoDaddy support.
If you need additional help:
Please contact your Support team:
We are happy to help :)
support@byreferralonly.com
800-950-7325 Ex 3401