Your contact information is stored in 3 different places in myClients:
Mail Merge Profile
Email Signature
Your Contact Record
1. Mail Merge Profile
1.1. From the toolbar, click on the Settings Icon.

1.2. Choose "Mail Merge Profile" in the Personal Settings list.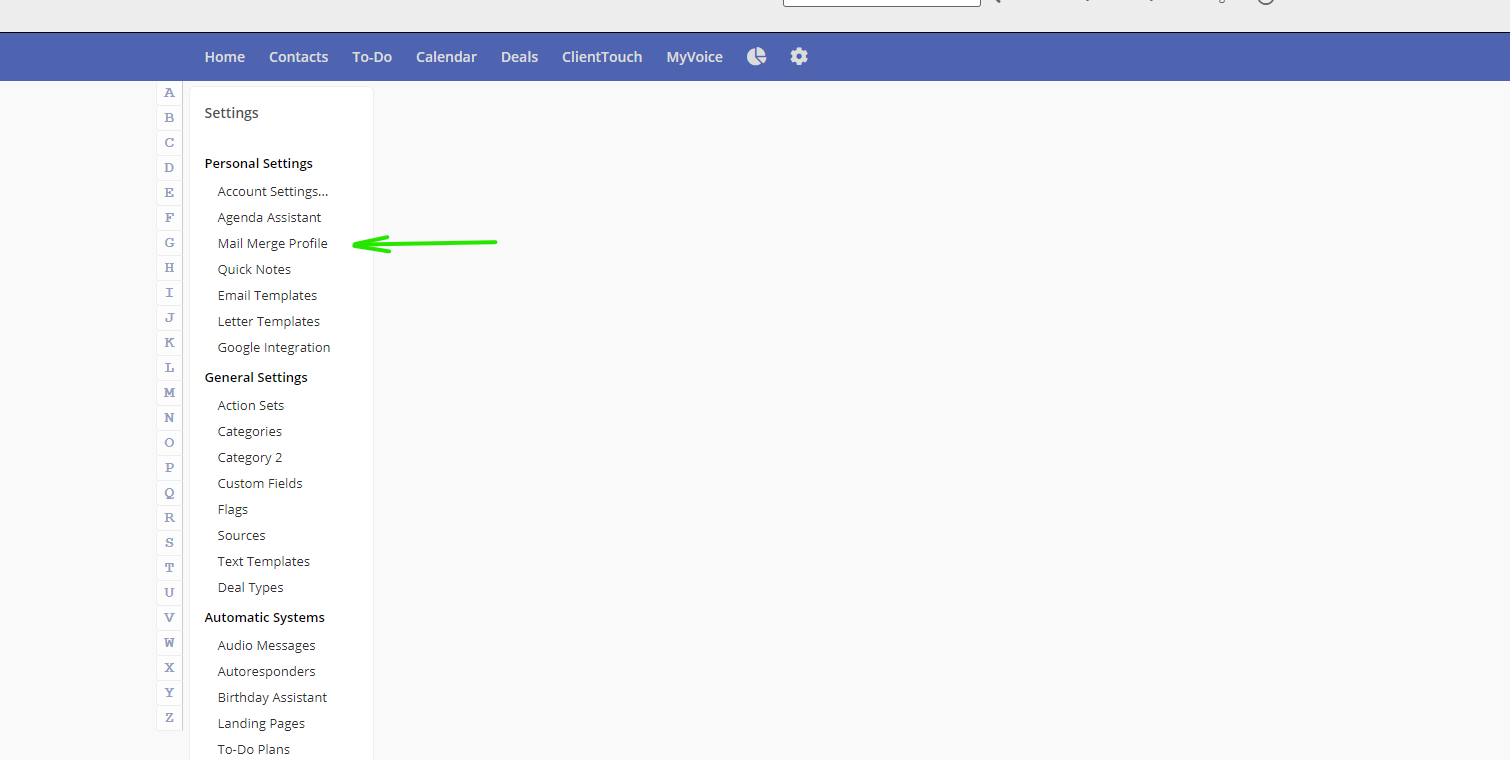 1.3. Update as needed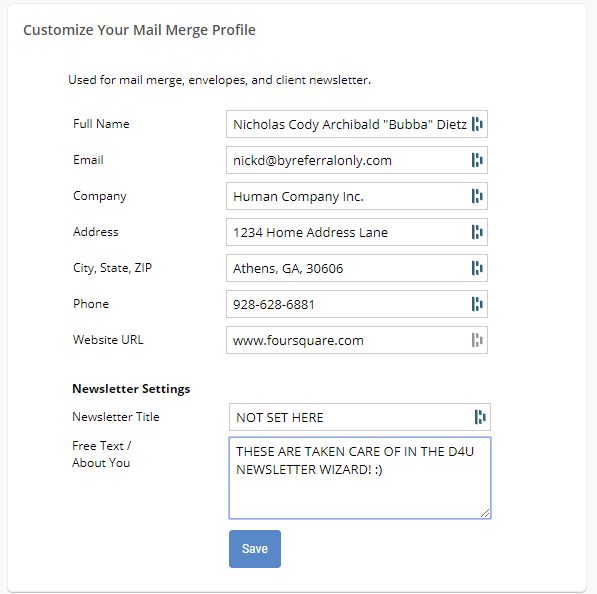 The By Referral Only Newsletter is not sent from myClients. You can leave that information blank.
1.4. The Mail Merge Profile information will be included at the bottom of each email sent from myClients.

2. Email Signature
2.1. Click Settings and choose Email Templates

2.2. Click the Footer Tab and update as needed.
Whenever you see %%Footer%% in your emails, it will be replaced by this signature, so be mindful of what's inside. :)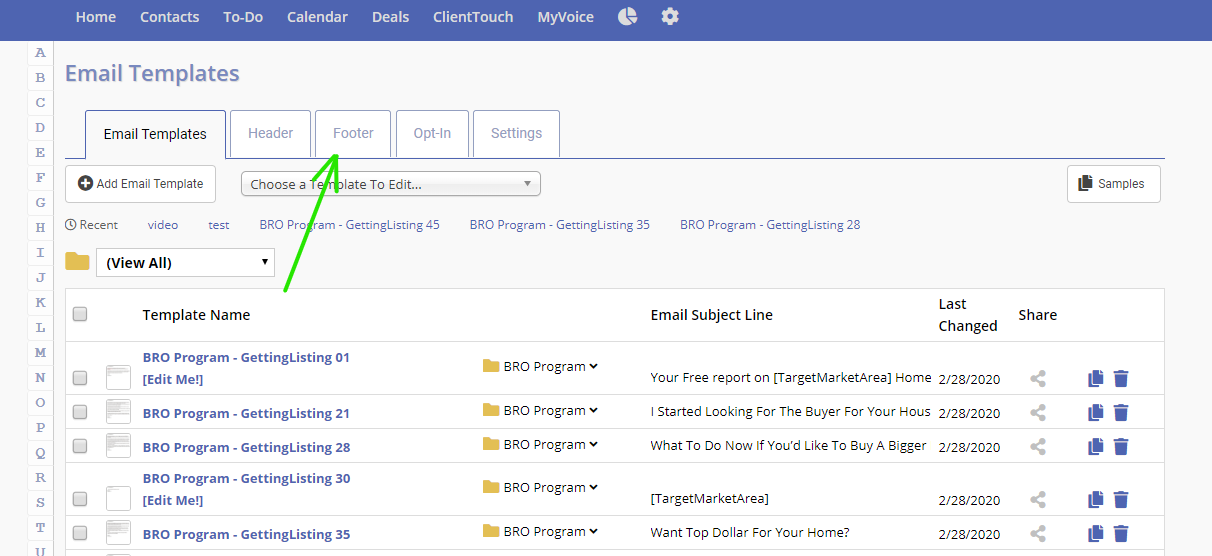 ______________________________________________________________________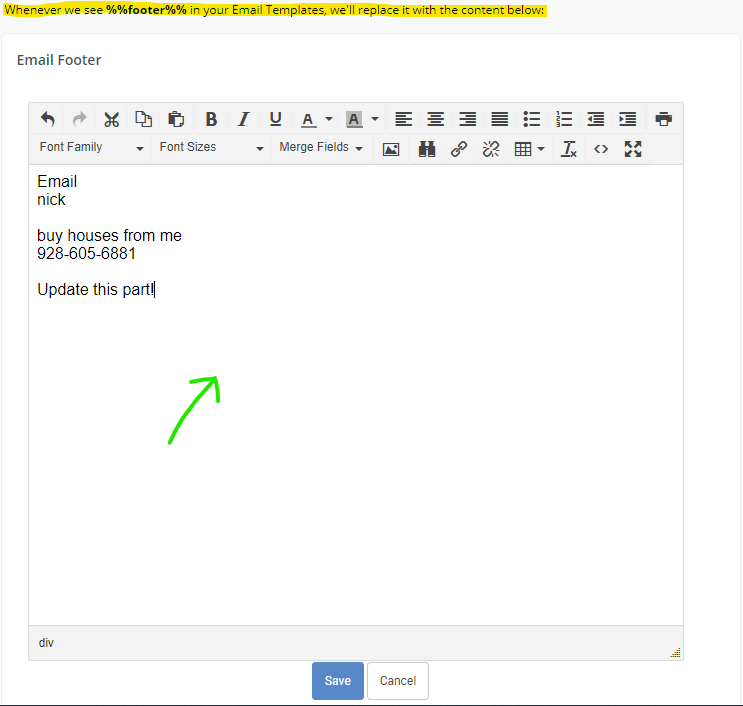 3. Your Contact Record
3.1. Use the search bar to find your contact record.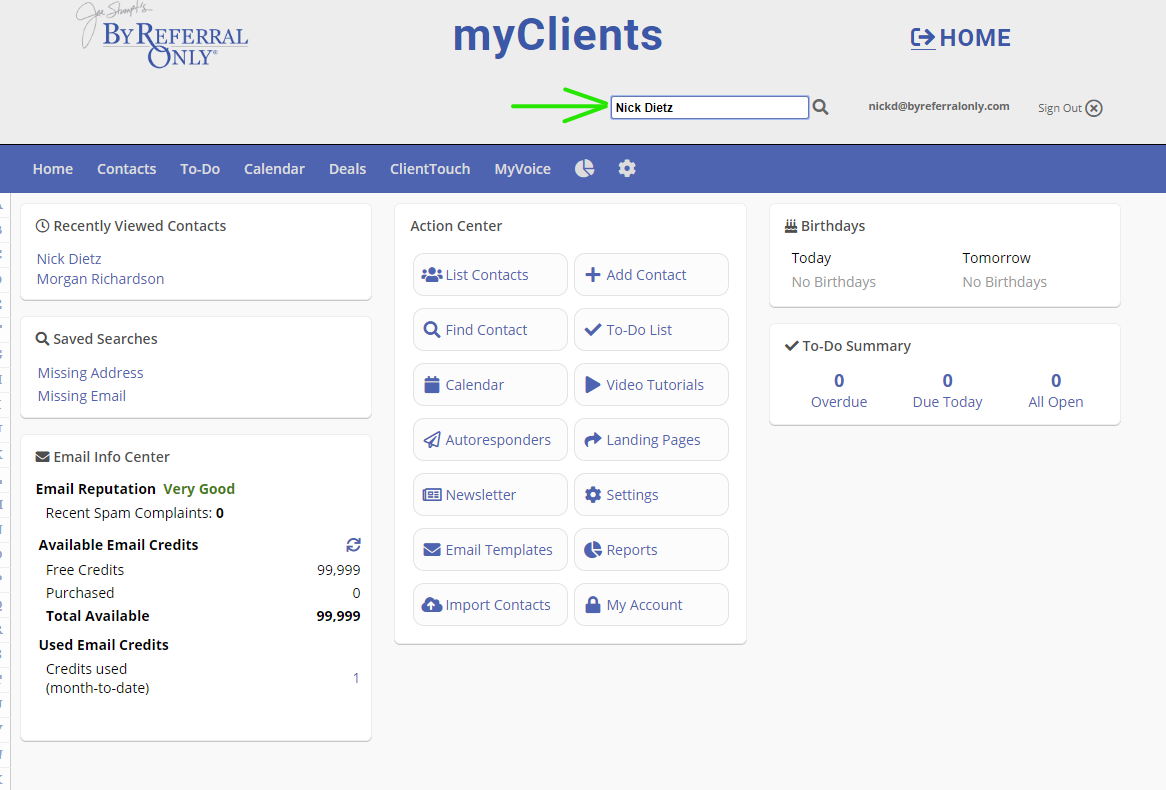 3.2. Click edit to make changes.