This tutorial explains what is included in the Smart Guidance Autoresponder campaign, shows you how to download the Autoresponder and start the Autoresponder.
TIP: The Smart Guidance Buyer and Seller Email campaign was previously called "Home Buyer/Seller Campaign." To prevent duplicate emails, these campaigns should not be running simultaneously on one contact record.
Campaign Details
Versions:
Buyer & Seller - Alternating one buyer email, one seller email.
Buyer
Finance
Seller
Frequency: one email is sent immediately followed by one email per week for the duration of the Autoresponder.
Duration:
Buyer & Seller - 100 weeks
Buyer - 50 Weeks
Finance - 48 Weeks
Seller - 49 Weeks
Call To Action:
Varying offers included in most emails. See Step 2 Customize Resources below to provide items used in CTAs.
Step 1: Download the Autoresponder
Go to the Action Center in myClients and click on Autoresponder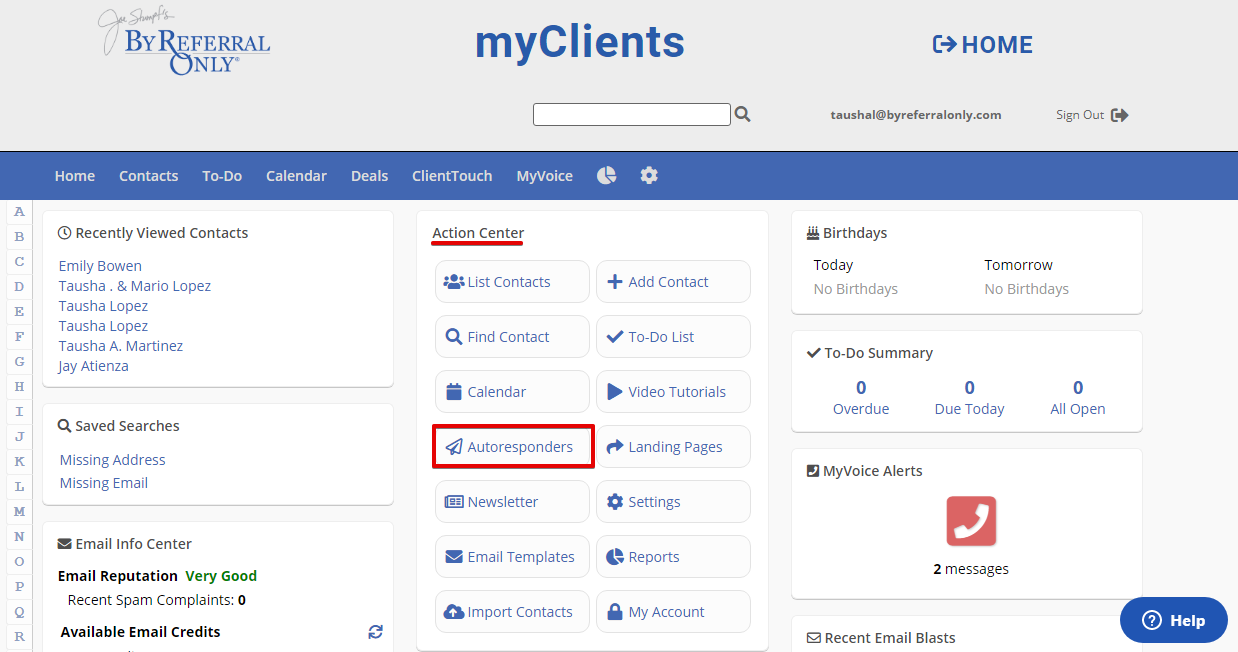 Click Samples and choose the Smart Guidance campaign you'd like to use.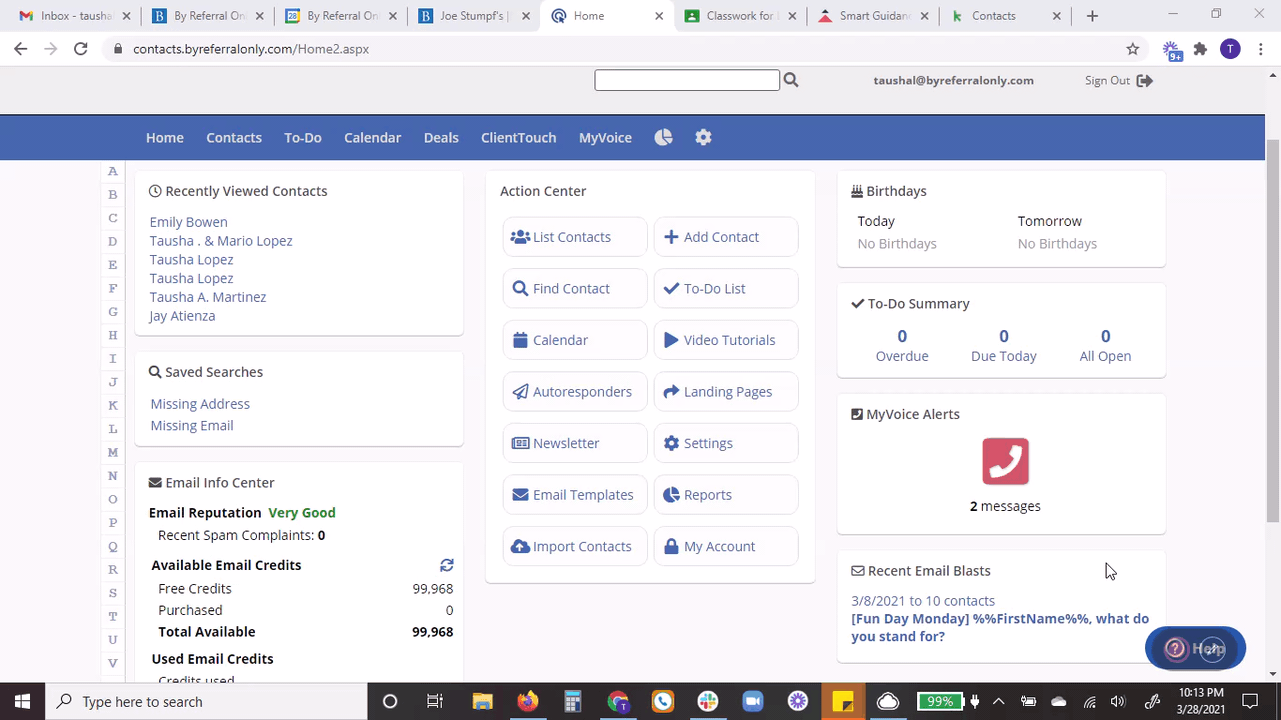 You can preview each email.
To review the full text of each email, click the Autoresponder title.

Next, click the Preview Template button under each template you would like to review.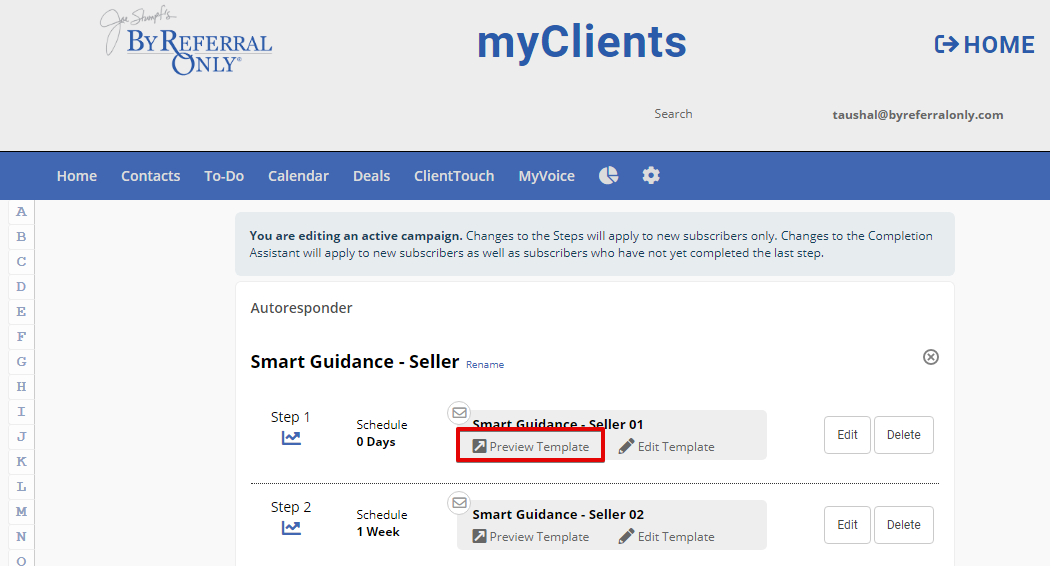 A new window will open and display the email text.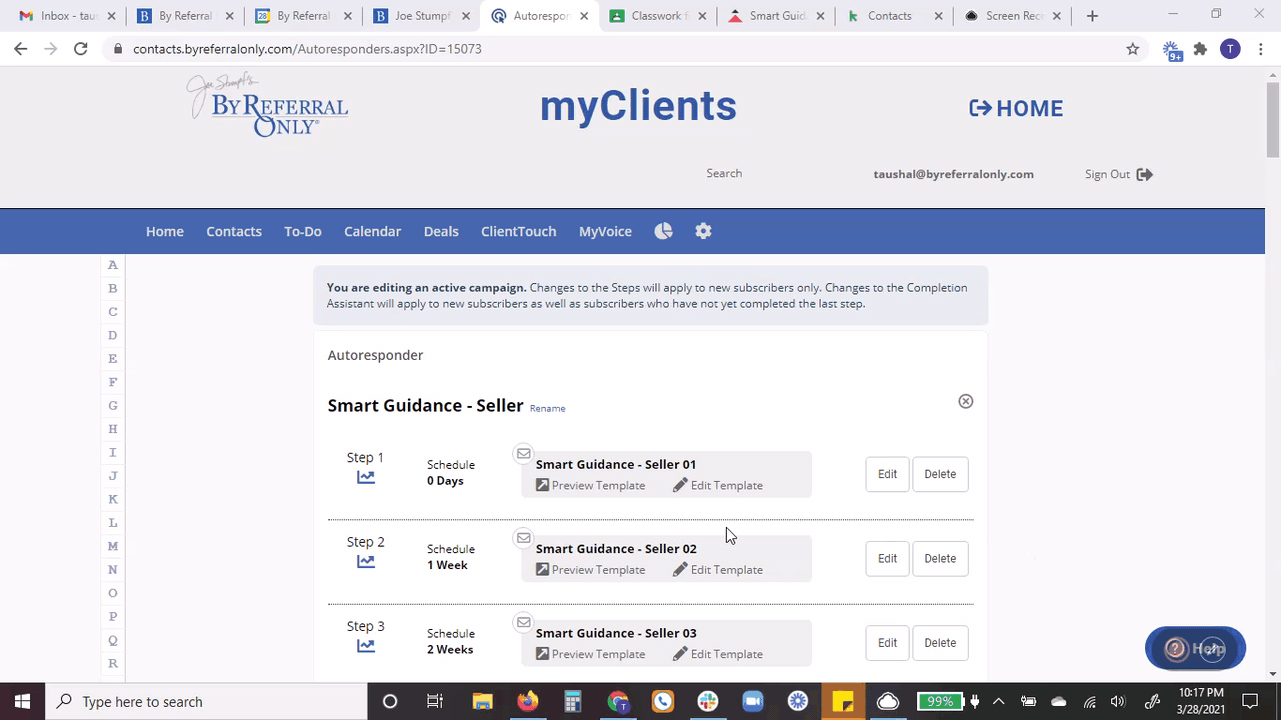 Step 2: Customize Autoresponder Resources
Download and customize each one so you will be prepared when you receive a request.
Step 3: Start the Autoresponder
Find the contact that you want to receive the Autoresponder.
Below the contact information, you'll see tabs. Choose Autoresponders.
Here you can view an ongoing autoresponder campaign.
To add a new campaign use the dropdown to Select A Campaign.
Choose the Smart Guidance campaign you downloaded previously.
You will see the Active Campaign displayed on the Autoresponders menu.
Click the Notes tab and you'll see the Autoresponder Email Sent note.