How do I register for a CBROC Course?
Scroll to the CBROC section (located near the bottom of the page) and choose Review The Curriculum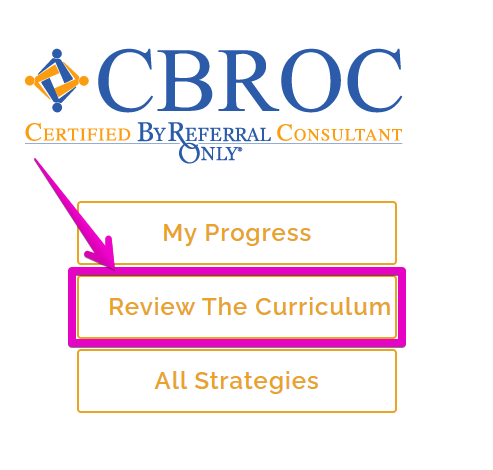 From here you can learn about the CBROC Certified By Referral Only Consultant designation.
You can also click on any of the classes listed for more information about that class.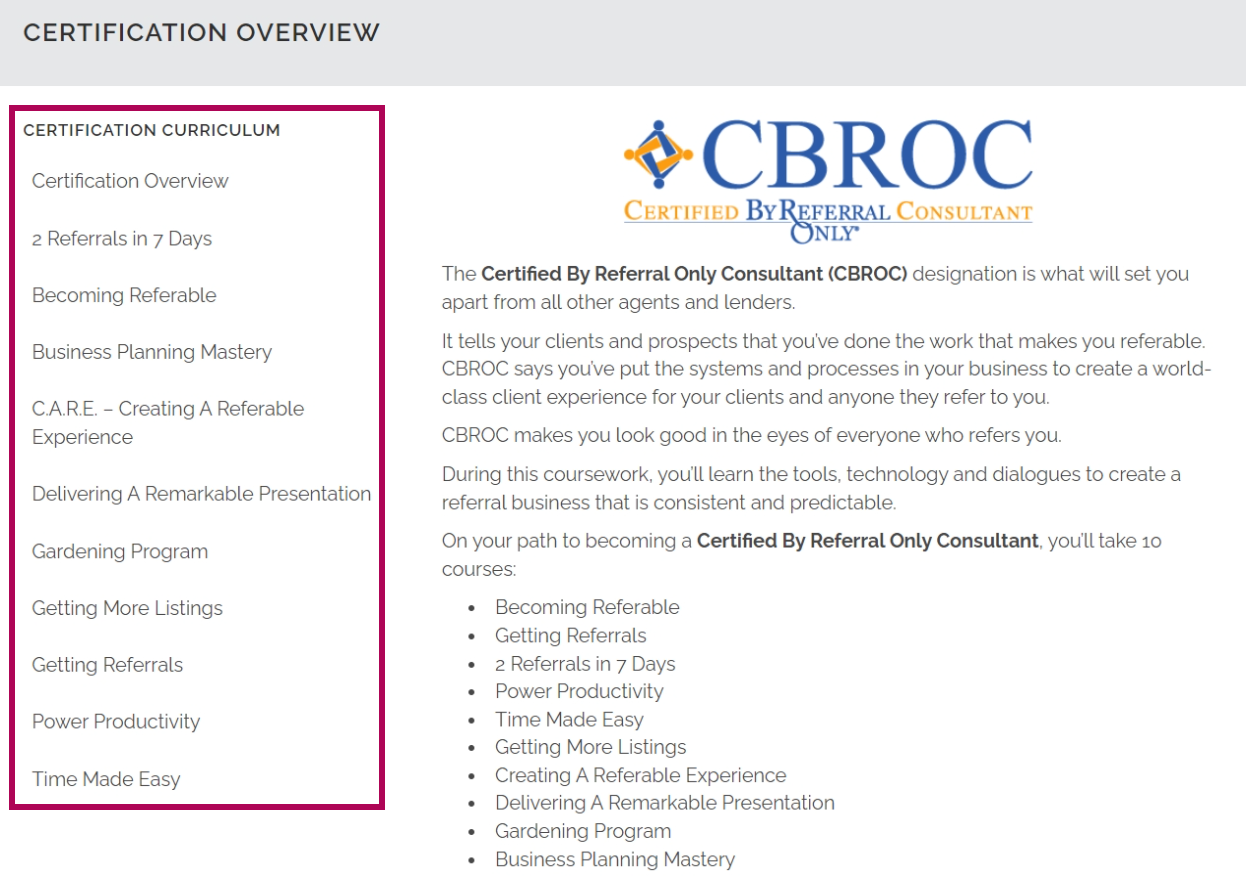 As an example, let's learn more about the Power of Productivity series by clicking on that class.
You will see an overview of the class, class resources, and an option to register for the on-demand courses.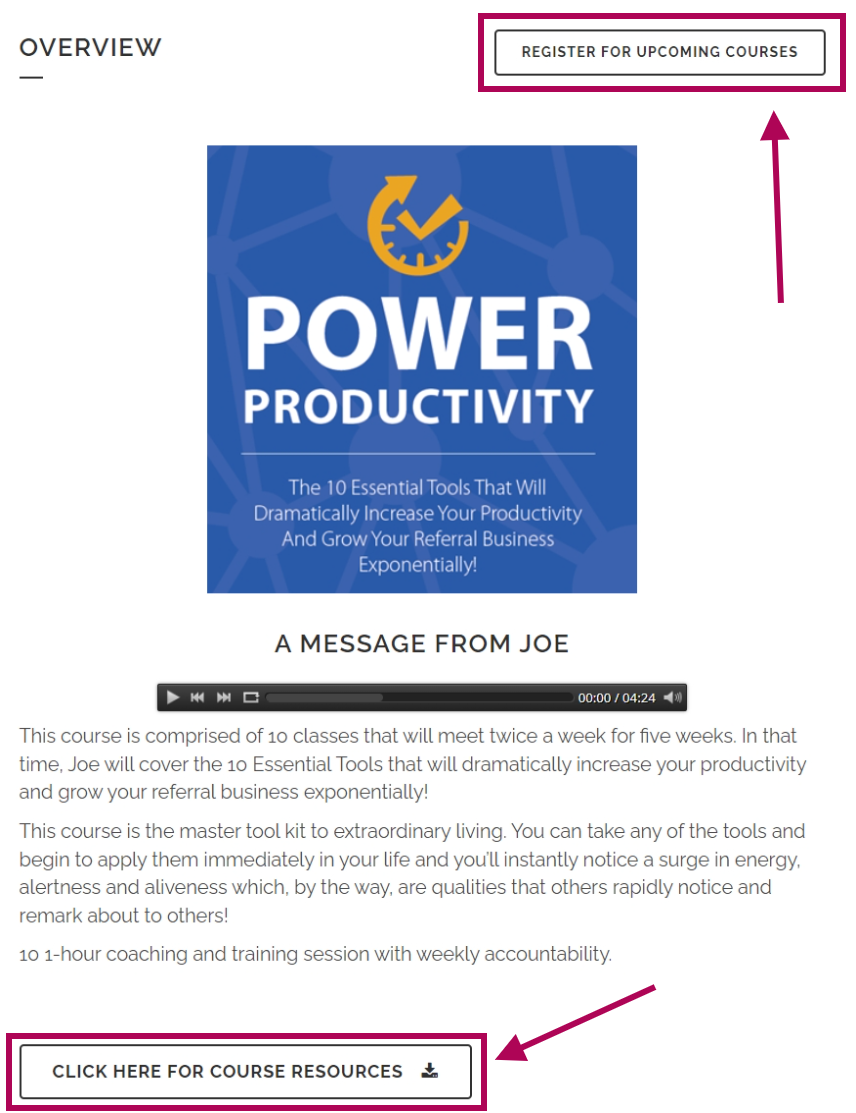 Click on the Register For Upcoming Courses to view and register for an upcoming class.
Then click on the See More button for the class.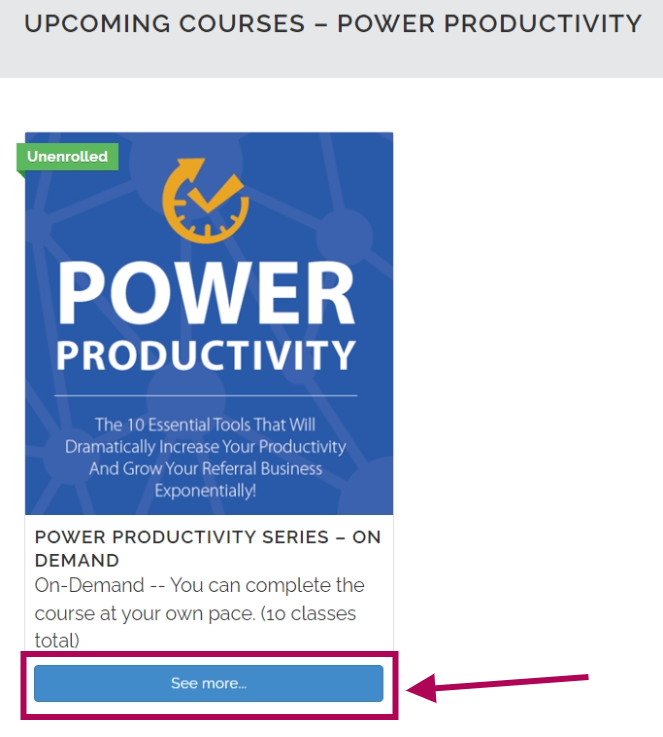 From here you can confirm that you would like to register by clicking the Attend this course button.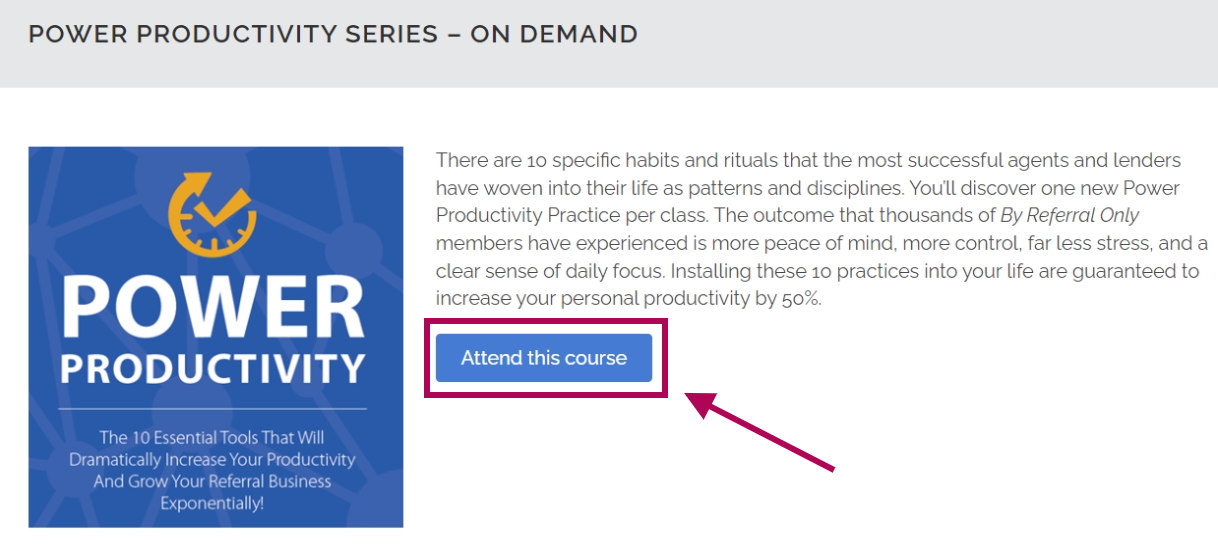 Once you click Attend this course, you will now have access to everything you need for the On-Demand class:
Class Resource List
Course Guidebook
Course Facebook Group
The link to the Course Content & recordings of each class
Quiz questions for each completed class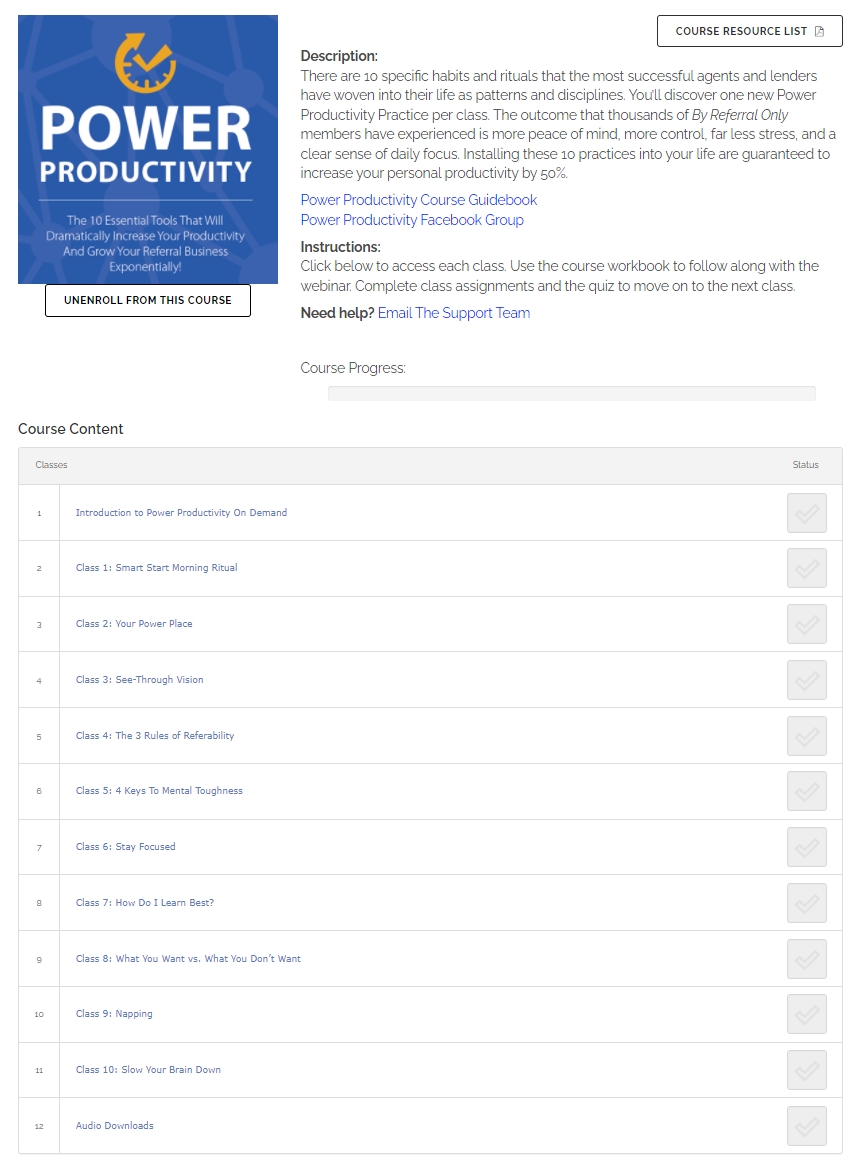 Once you are registered, you should immediately receive and email notification as well.
If you need additional help:
Please contact your Support team:
We are happy to help :)
support@byreferralonly.com
800-950-7325 Ex 3401