Follow the steps below for setting up the Reach App:
***Reach for Android is currently in Beta testing.
If you are using a Google Voice number for texting, Reach for Android currently does not integrate with this service.
1. Download the Reach App from Google Play Store. Once downloaded you will be asked to agree that you are using the Beta Version.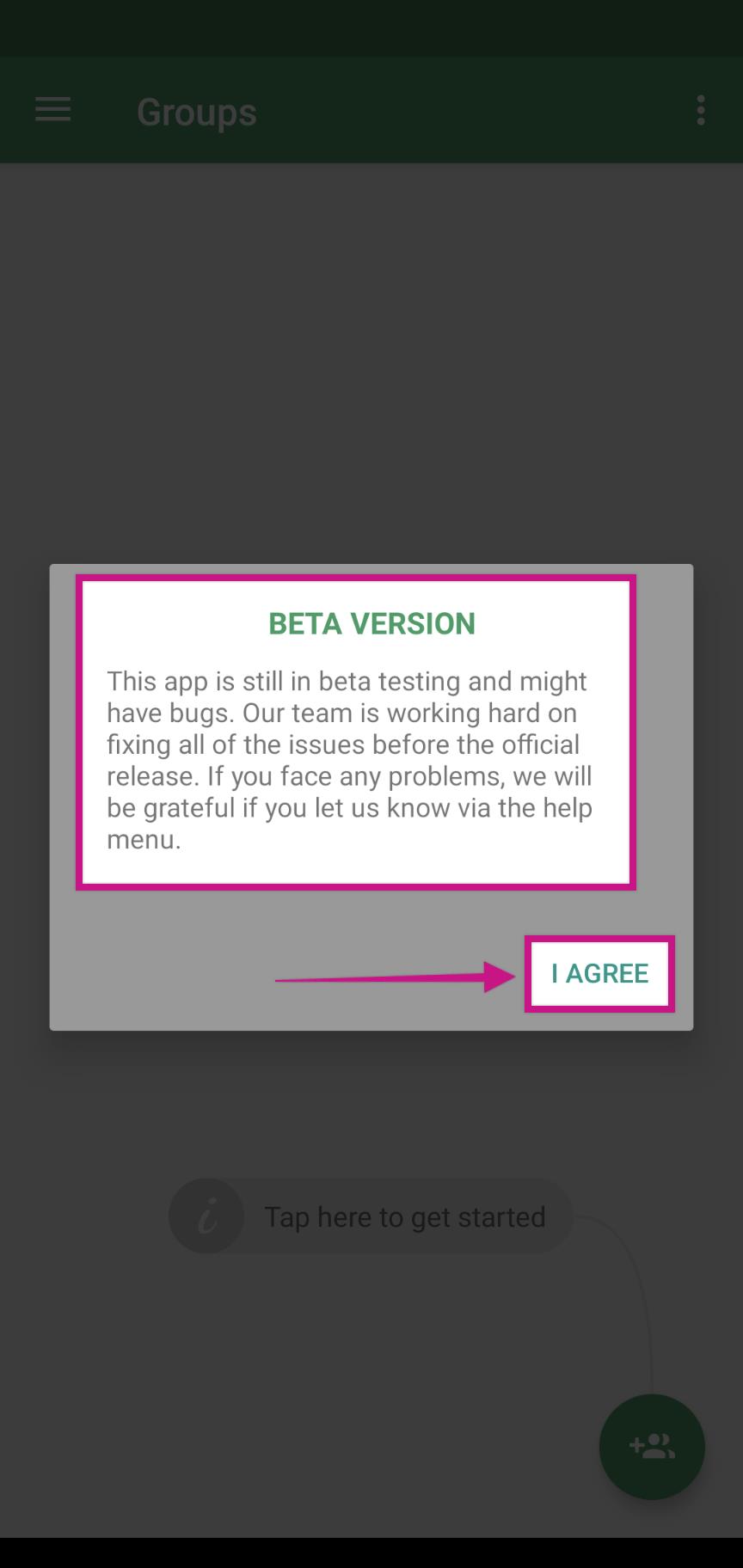 2. Once downloaded, tap the 3 lines on the top right to upgrade to Reach Unlimited ($4.99 per month)
This allows you to have unlimited texting, contacts & groups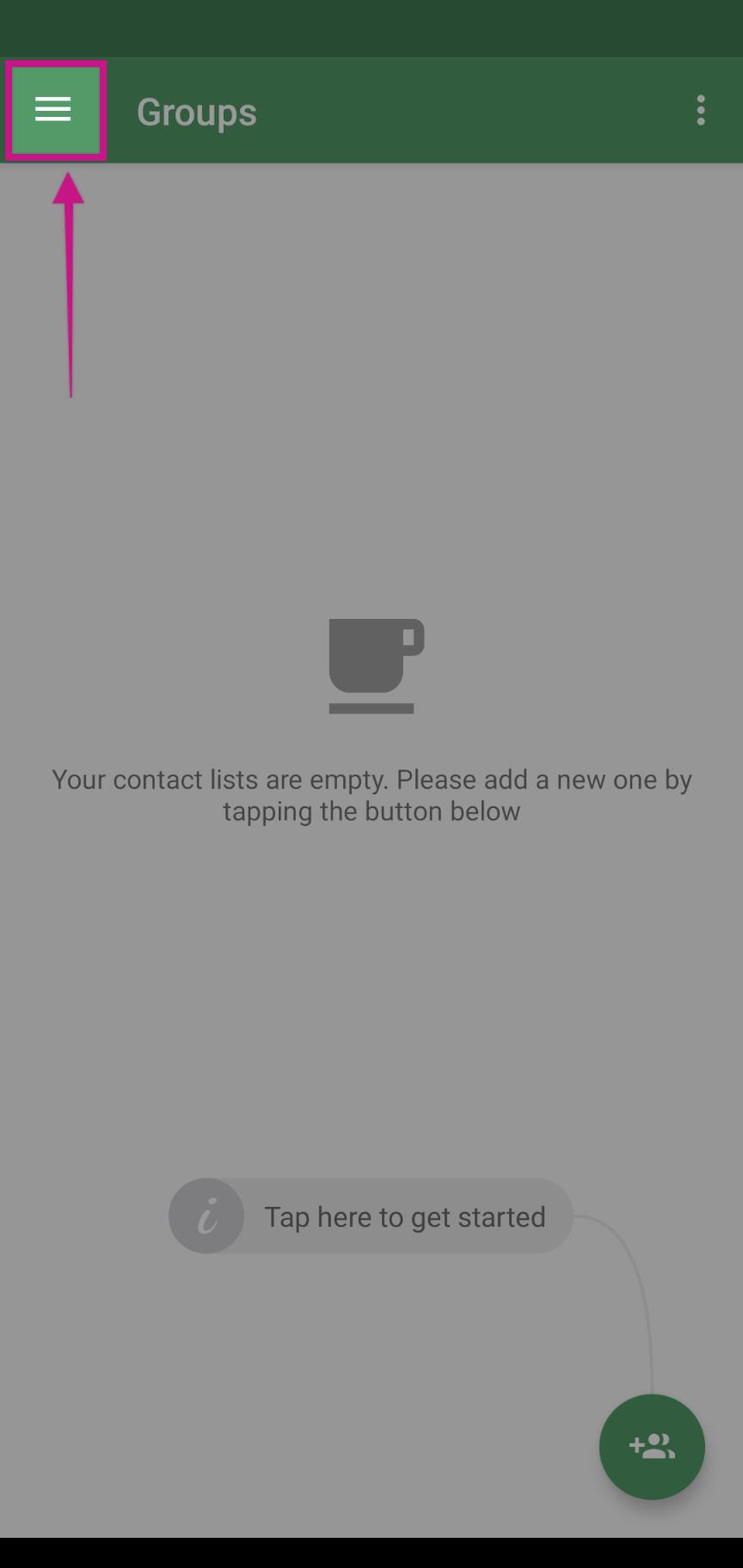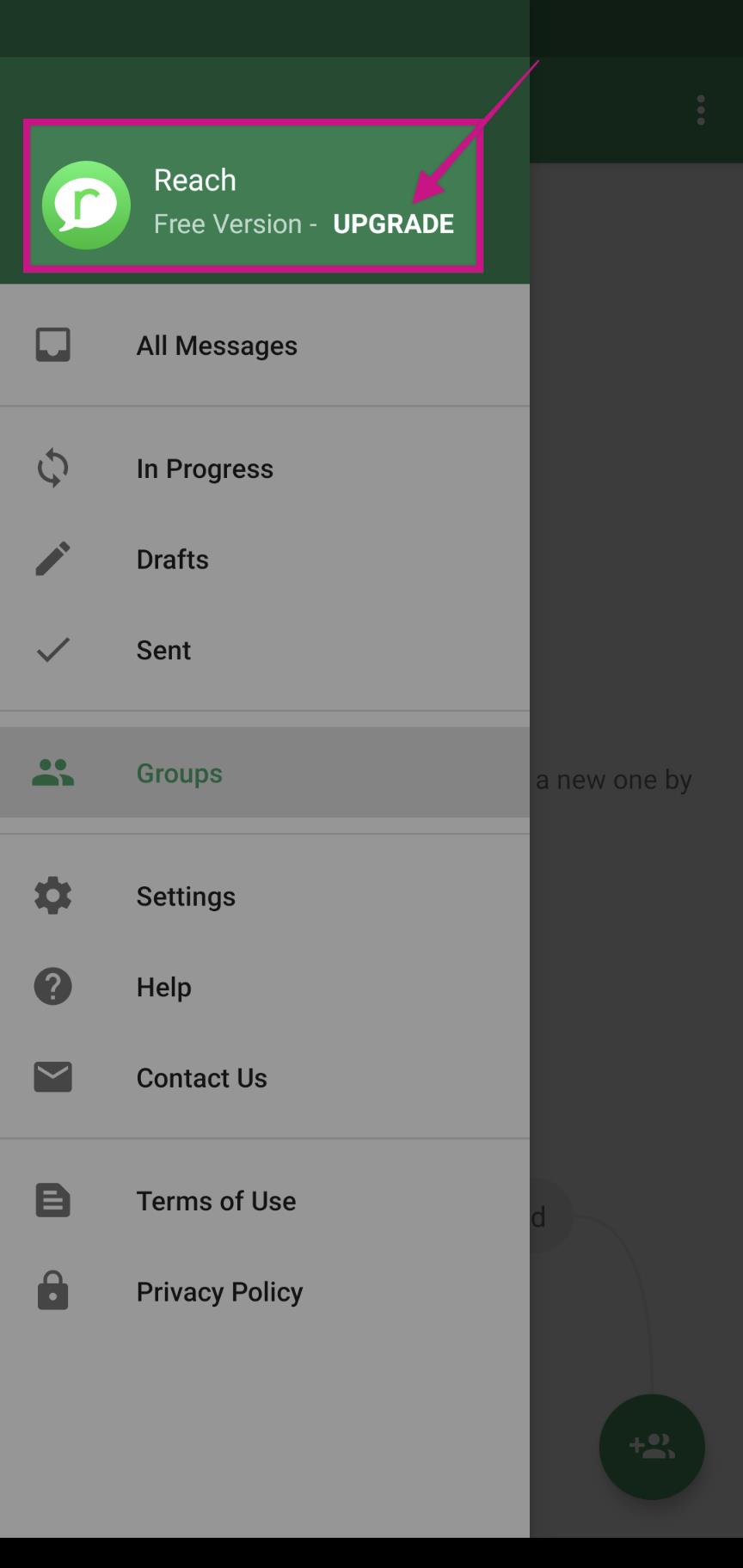 3. Build your first group by tapping the green circle on the bottom right & name your group. You can now start adding contacts.
Since you can add multiple groups of contacts in the Reach app, use a name that applies to the particular contacts you're adding. (ie. Friends, Family, Clients)
You can also import spreadsheets of contacts into the Reach App. For more information on that please see Reach Import How-To: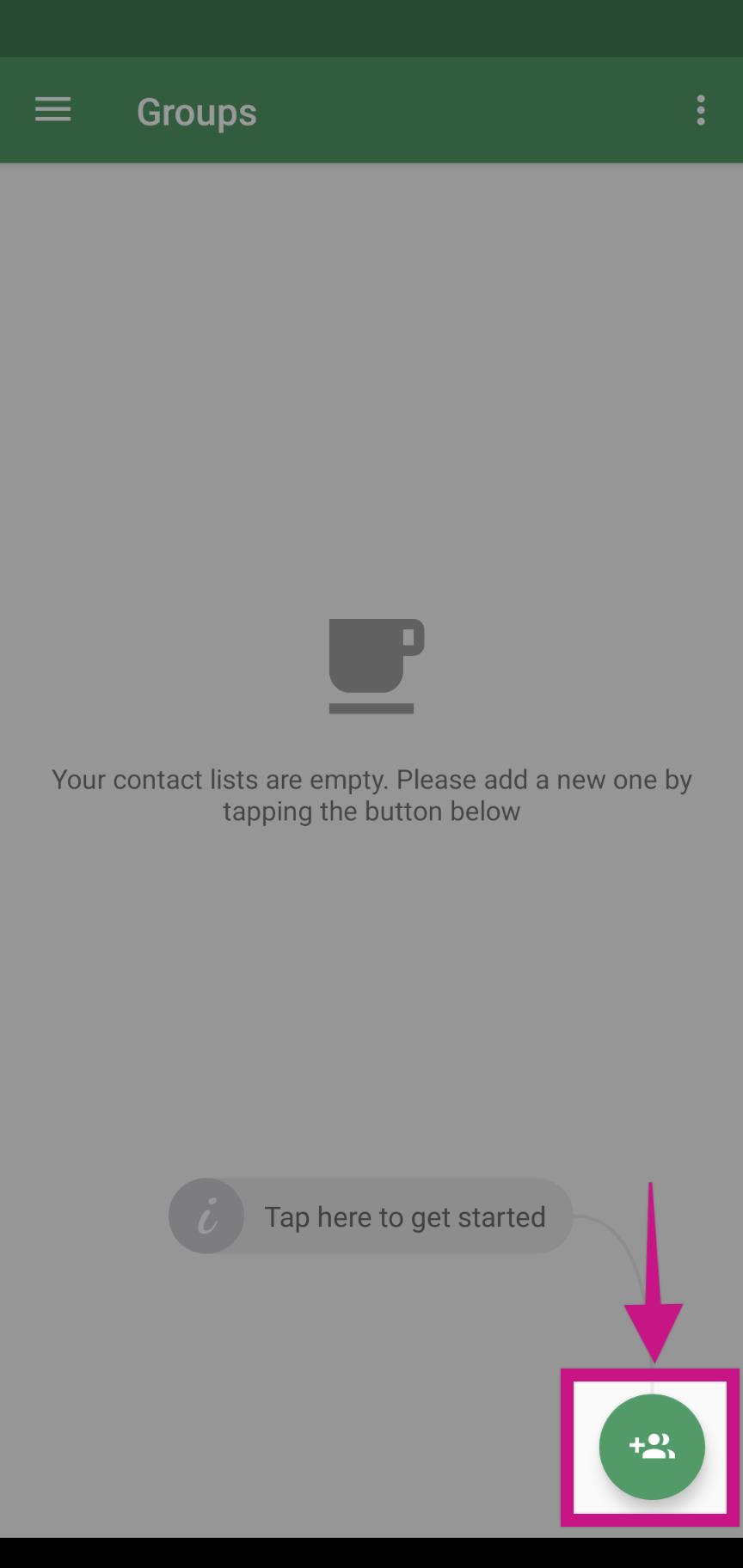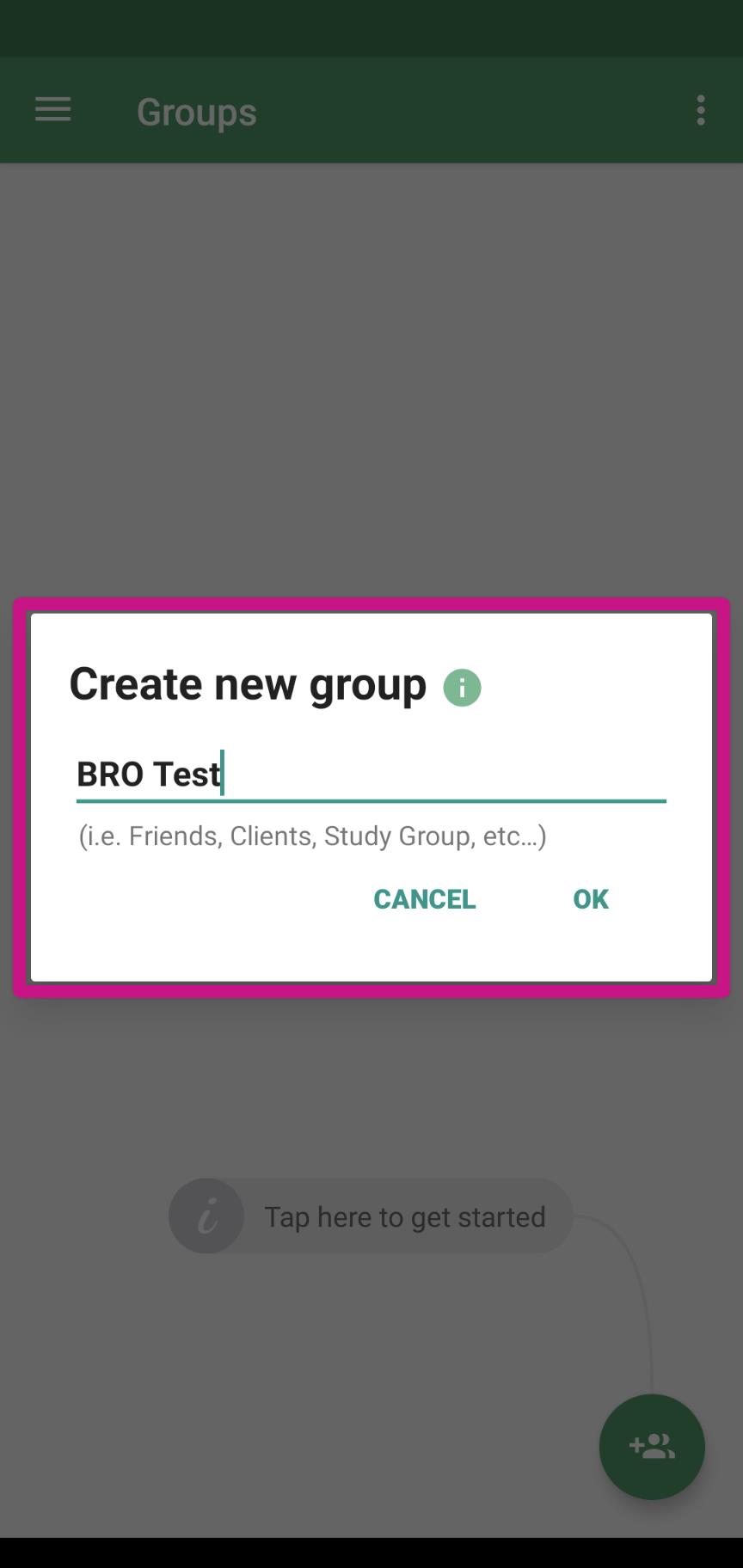 4. Tap the green circle on the bottom right to start adding contacts. This will open up your phone contact list.
You can select particular contacts by tapping their name & then "Add" on the top right or add your all of your phone contacts by tapping the 3 dots on the top right & "Select All".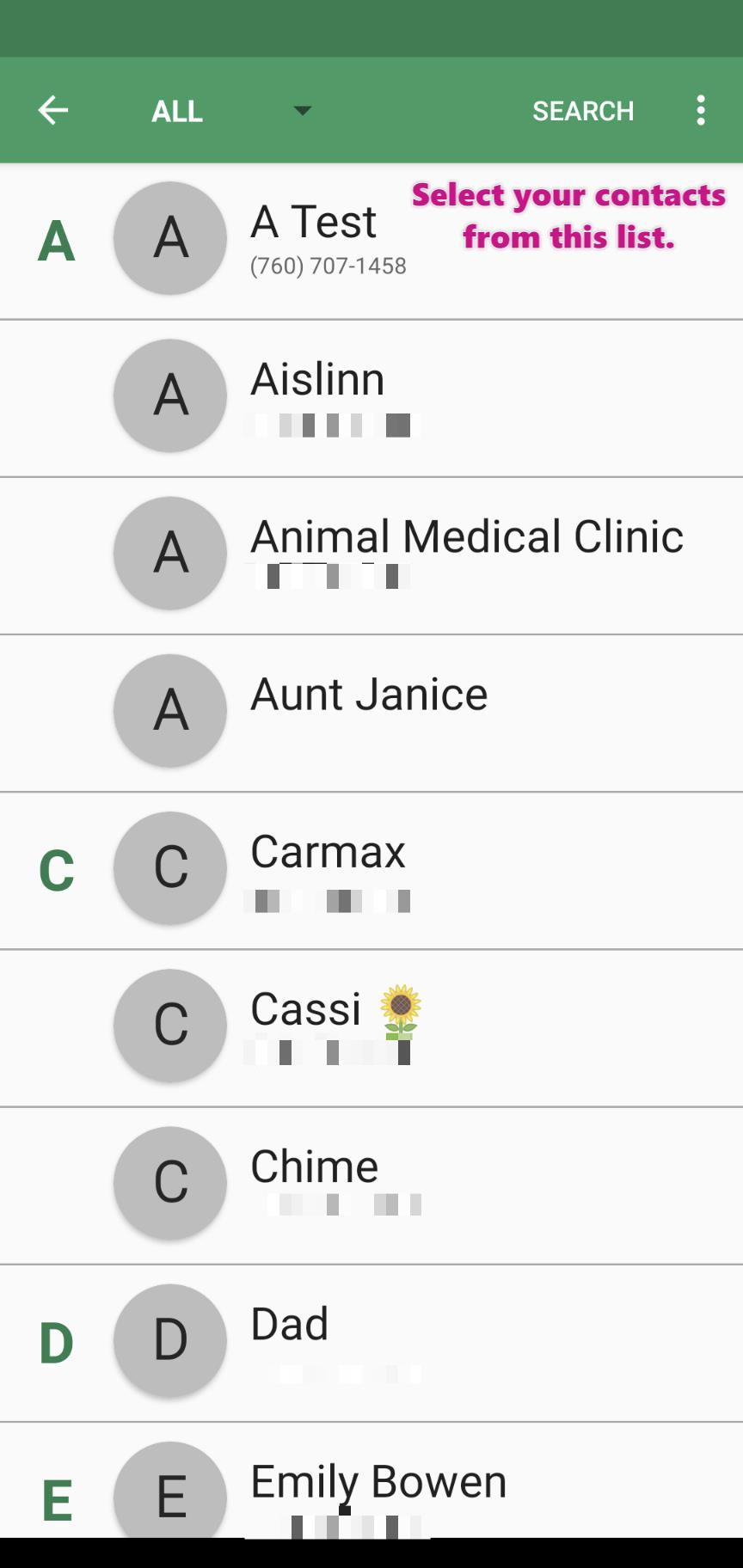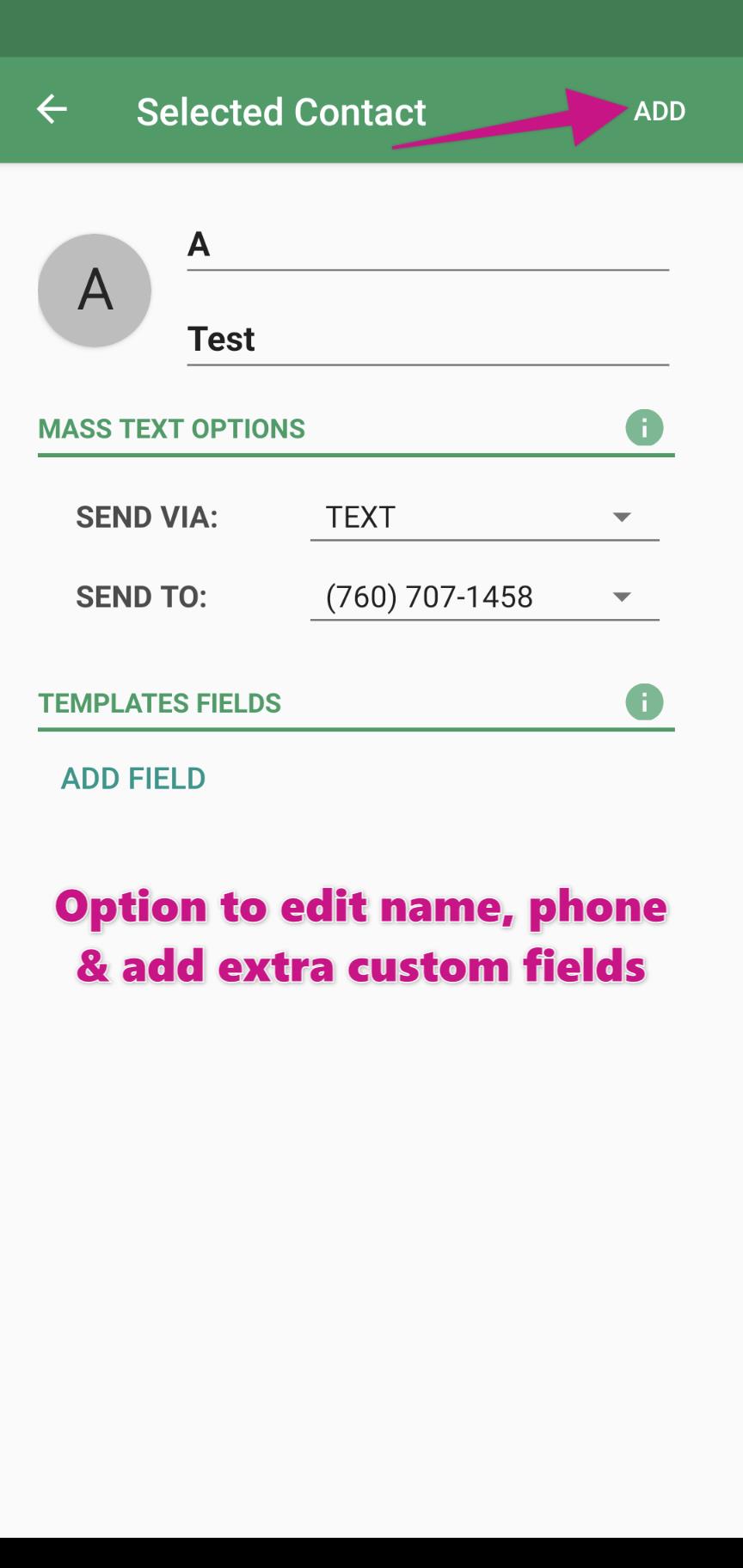 You may see a permissions request for Reach to access your phone contacts. Simply hit "Request Permission" & "Allow" to move forward.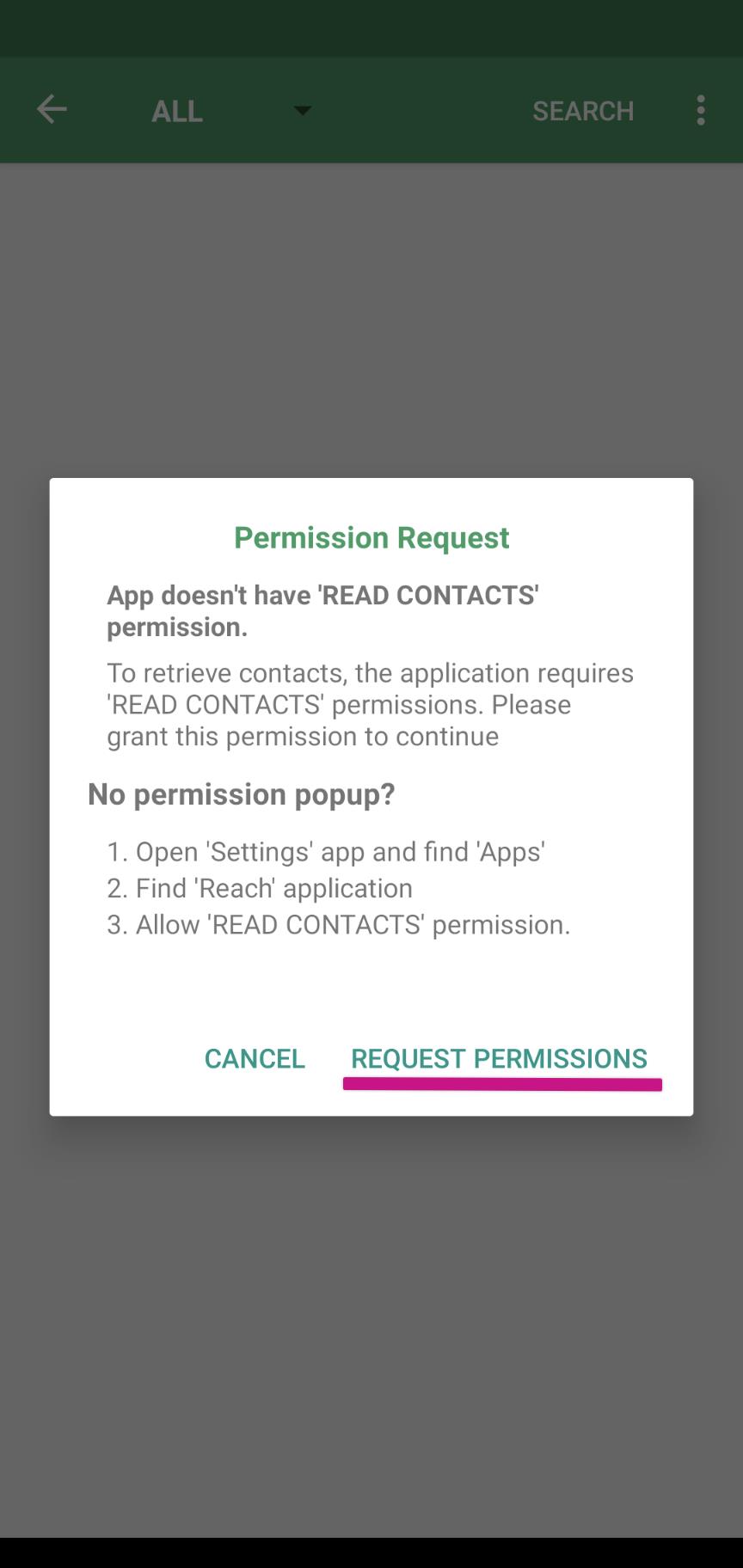 5. Once you've added your contacts to your group, tap "Done"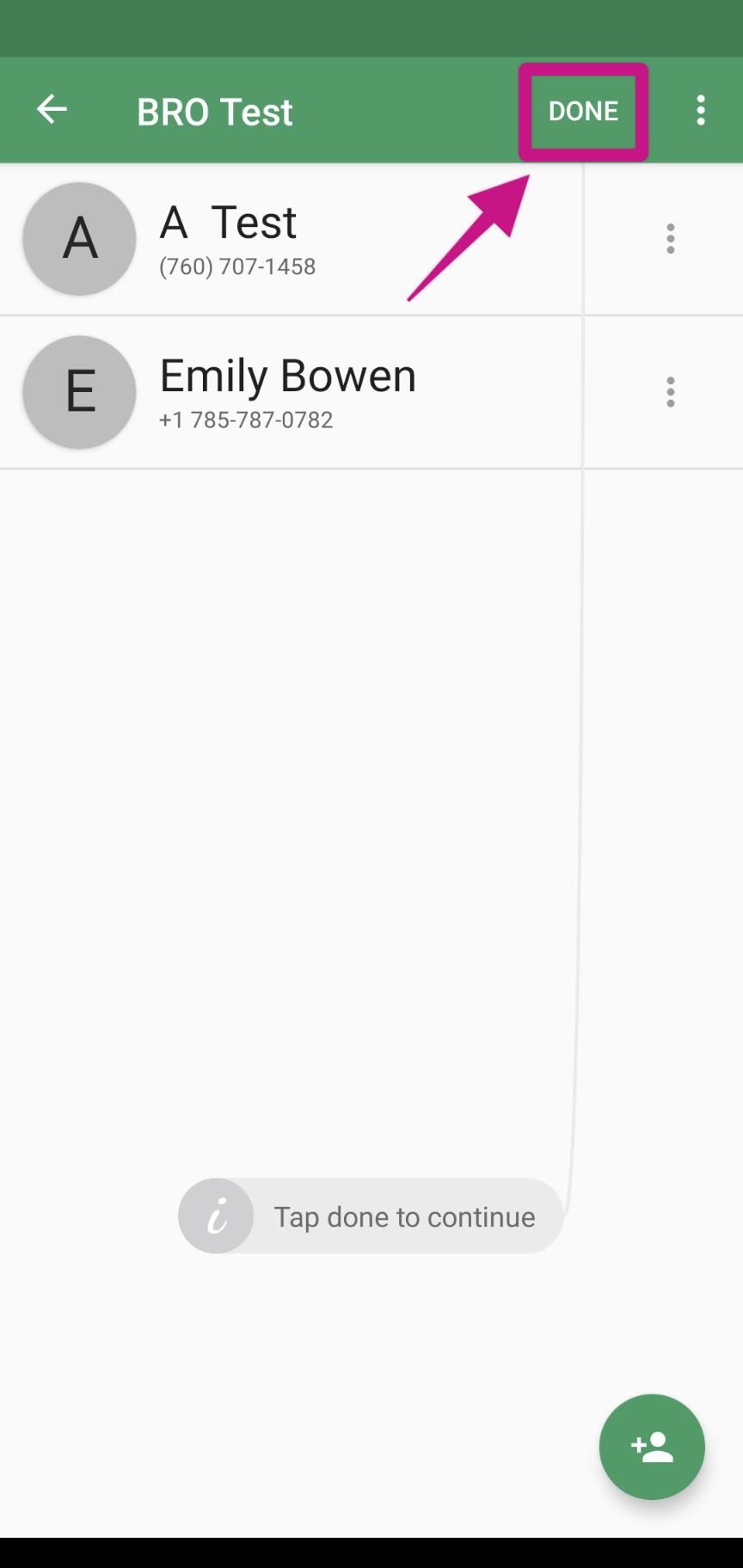 6. Now it's time to compose your first text message. Tap the green pencil icon at the bottom of the screen to start creating your first text message.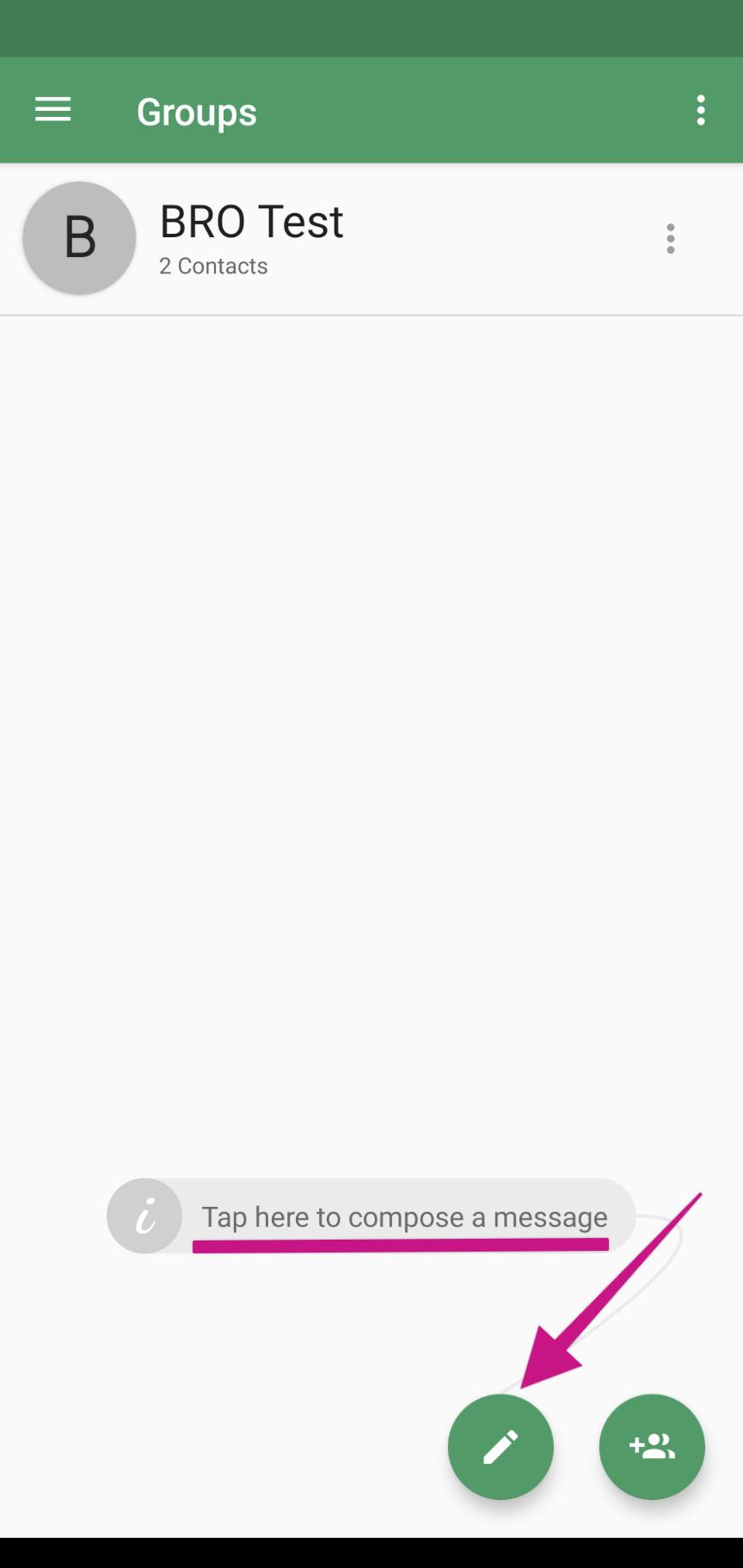 7. Before starting your message, tap the "Select Field" drop down menu. This will allow you to add in a First Name merge field to merge each contacts first name automatically. This eliminates need to type each name before sending the texts.
After composing your message hit "Send Message" to start sending your first text.
***Subject is not needed to send text messages.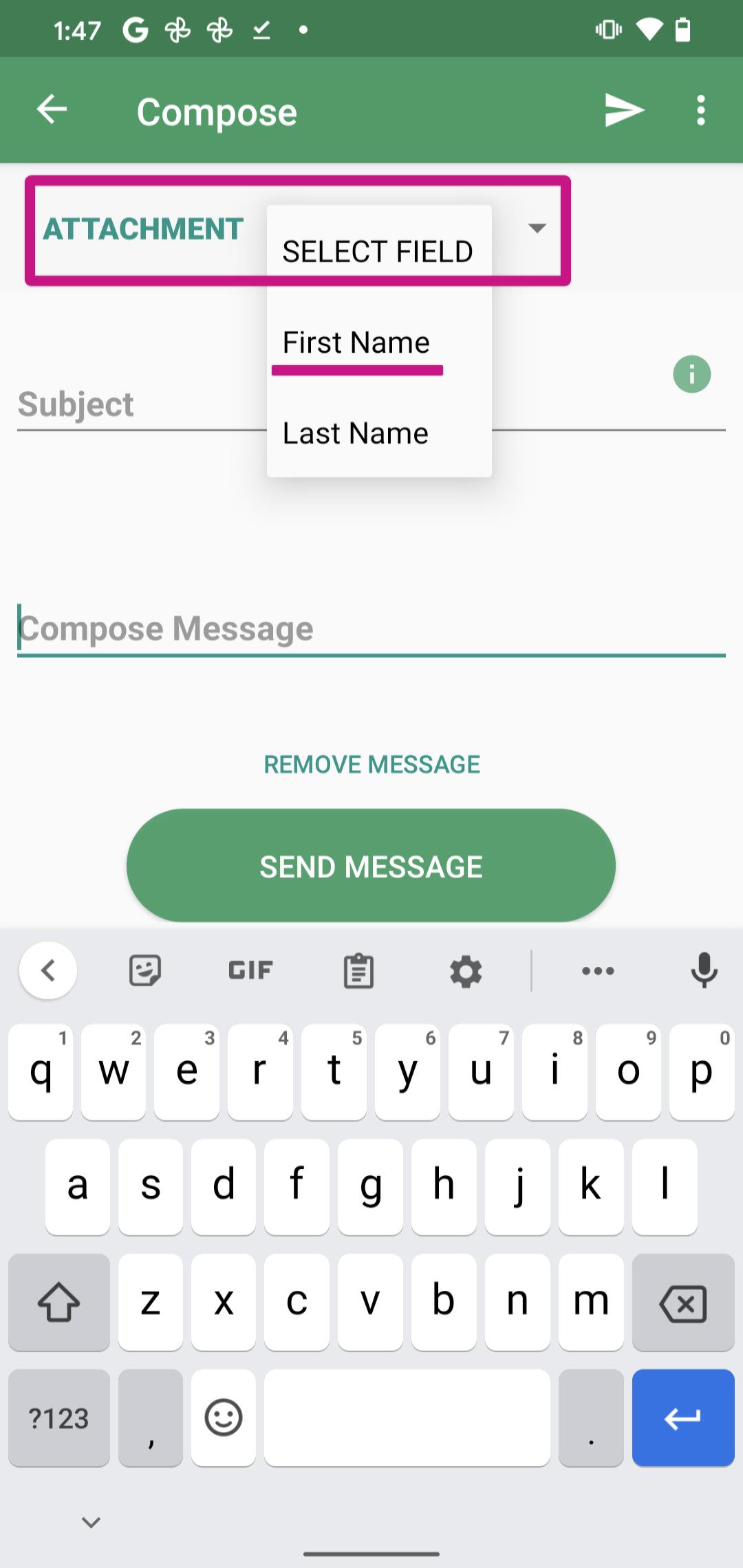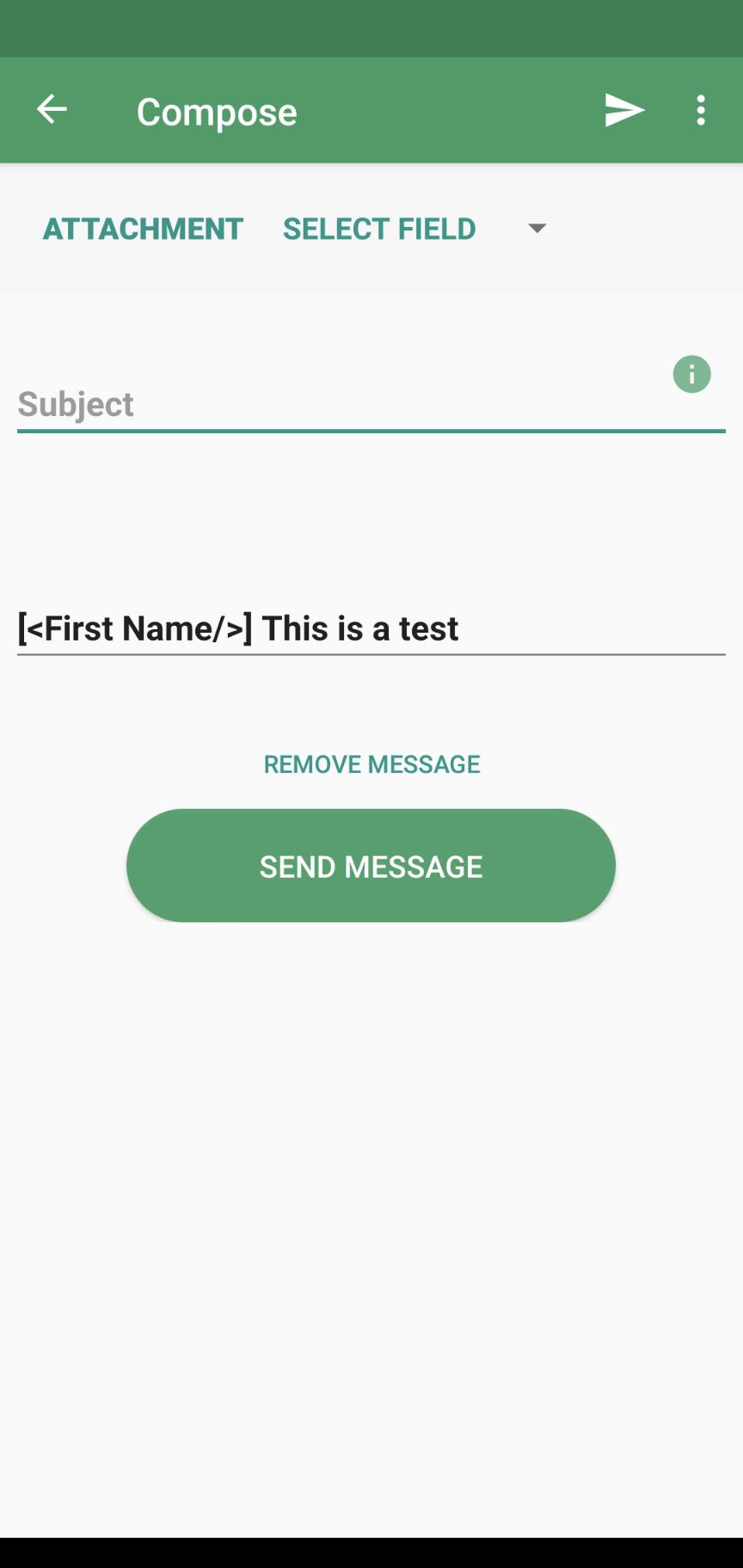 8. Before sending, you will then be prompted to select your group.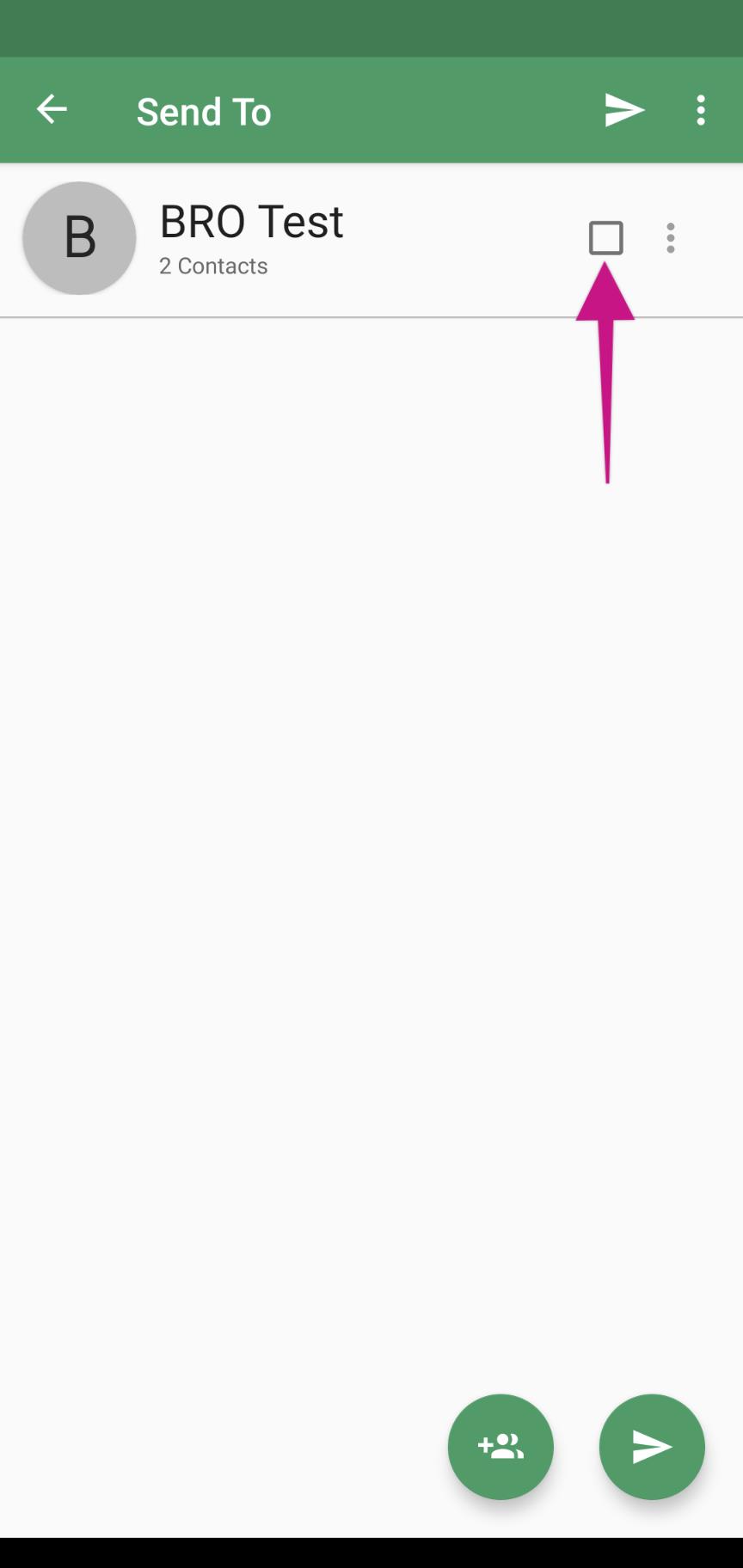 9. You will also have a chance to review the individual contacts that will be receiving your message. Simply uncheck any names you would not like to include.
Tap the green paper airplane icon on the bottom to officially begin sending your text message.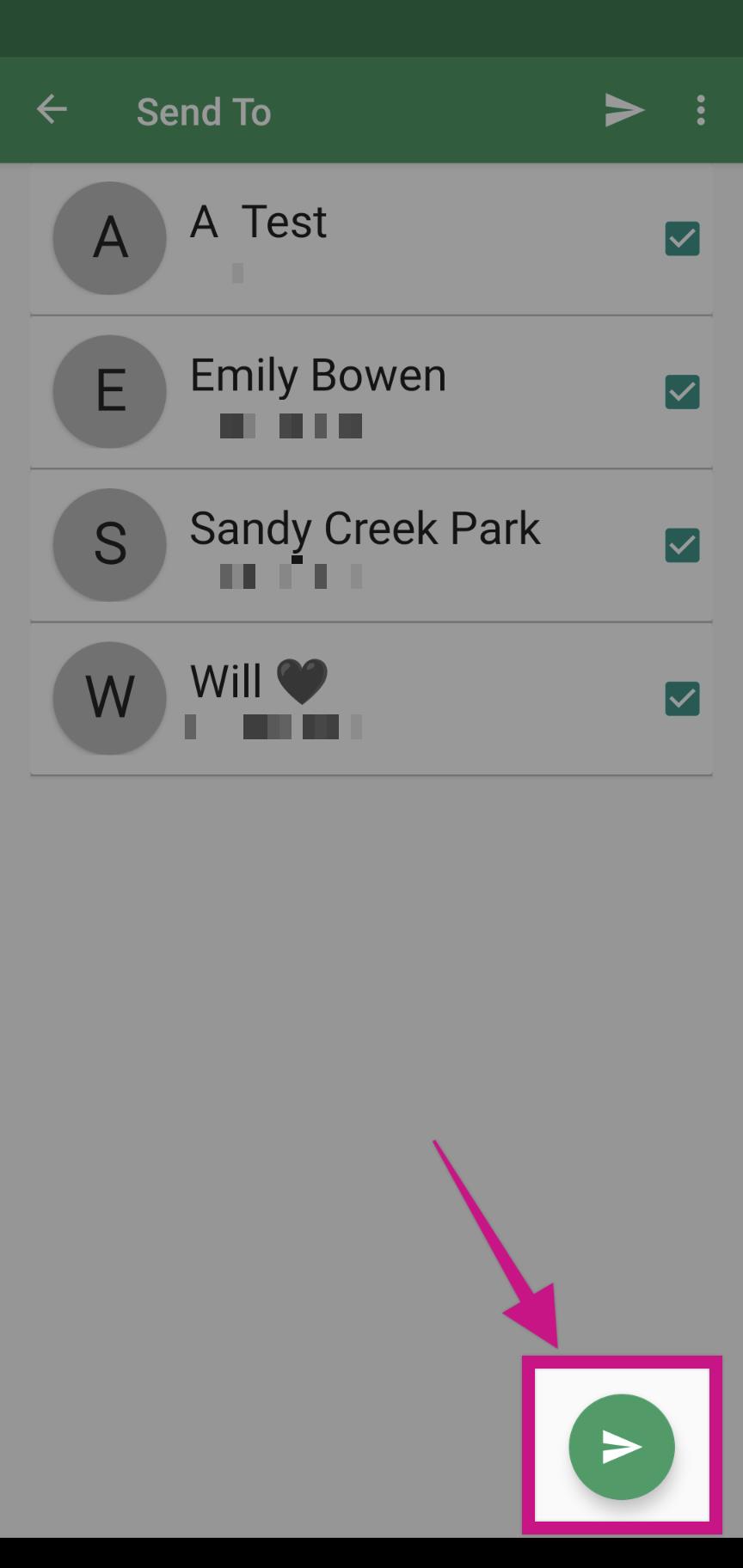 9. The message to each contact will pull up for you to preview before sending out. If everything looks good, hit the send button. 
You will need to do this for each contact you will be sending a message to. 
10. You also have the ability to cancel sending a text. To cancel a message for an individual contact, tap the back button on the top left.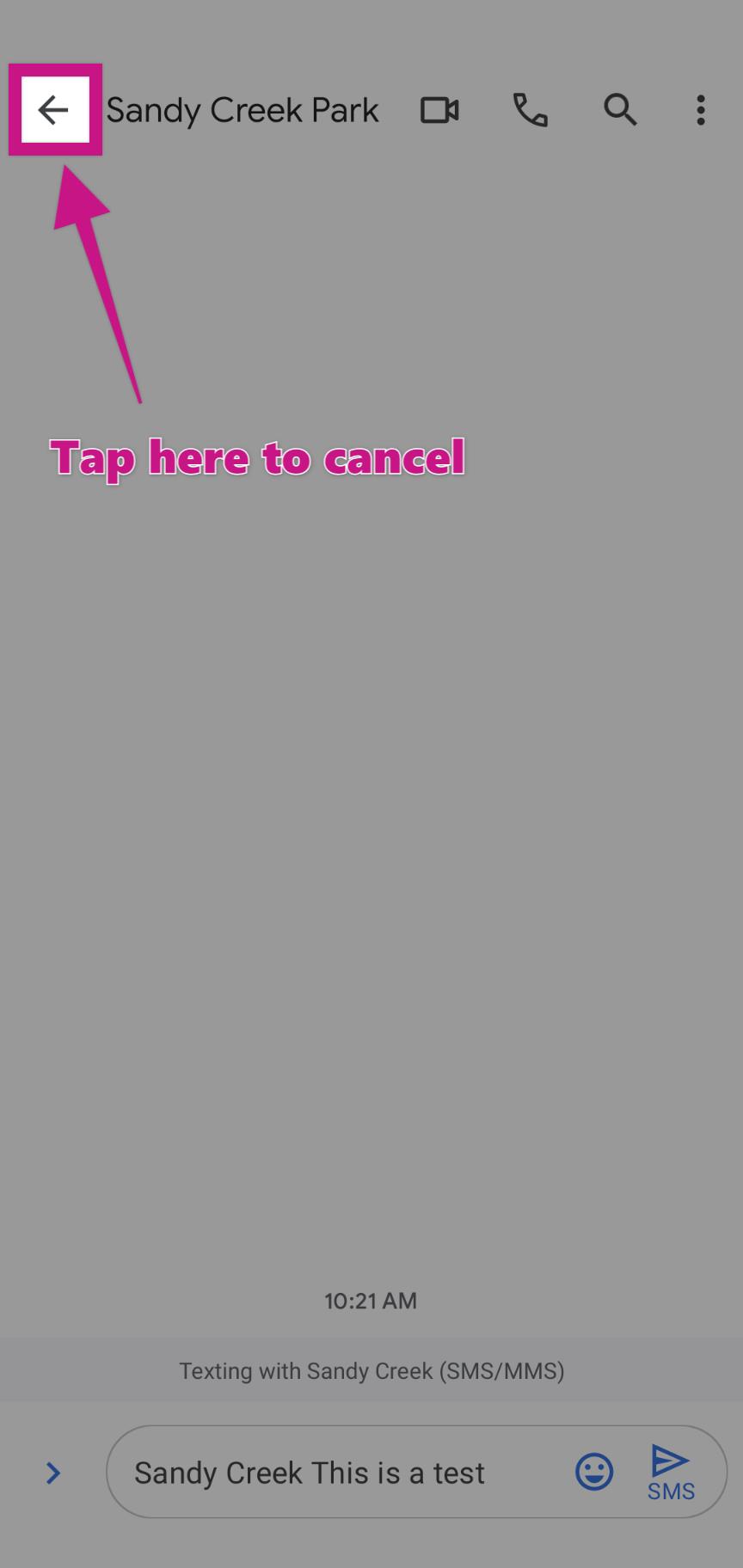 To cancel a message for the whole group, go back into the Reach app. You will automatically see a pop up letting you know you sent your first text. Hit "Stop" to cancel sending for the whole group. 
You can also cancel texts by closing the Reach app.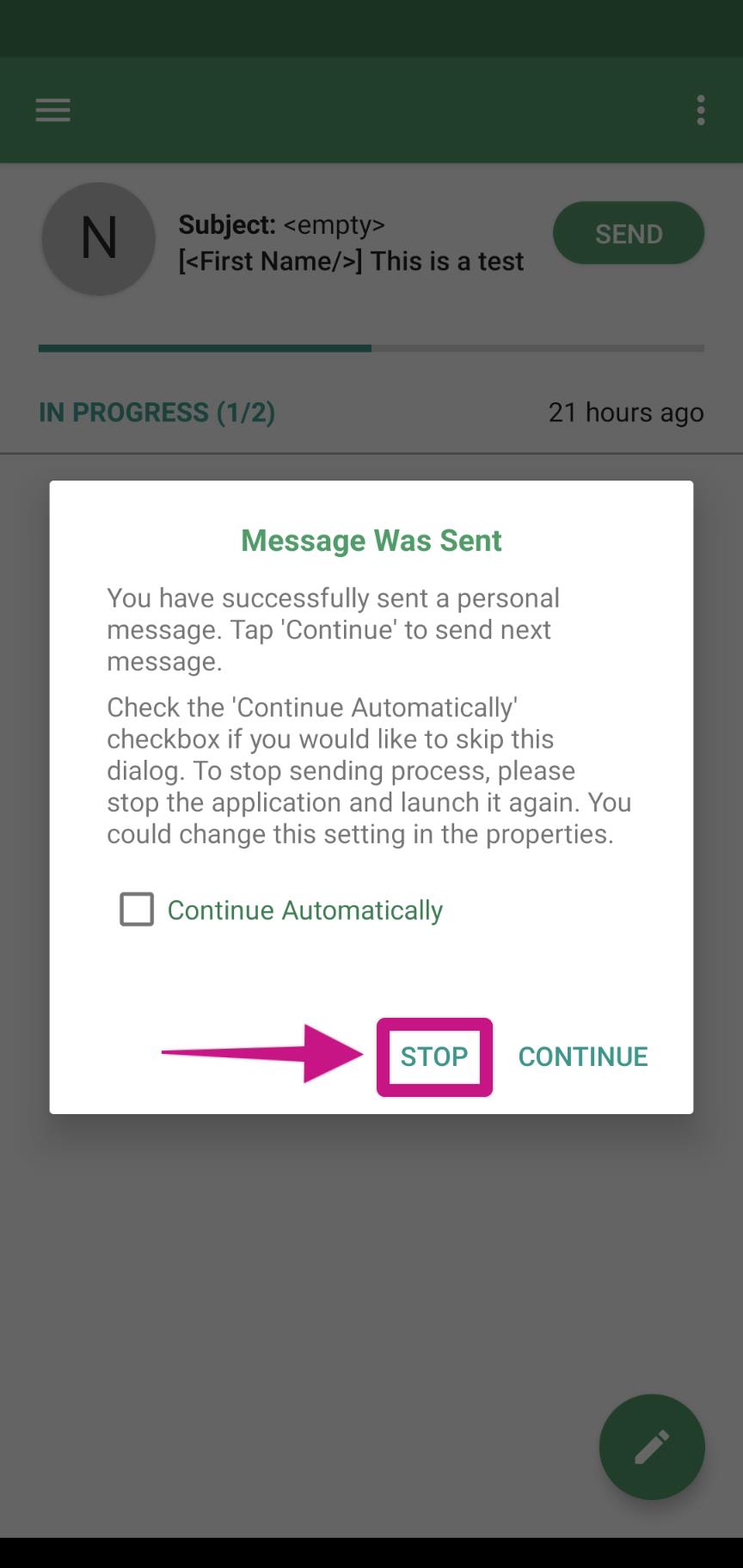 11. If you did continue to send your texts, the app will notify once you have completed sending to your group.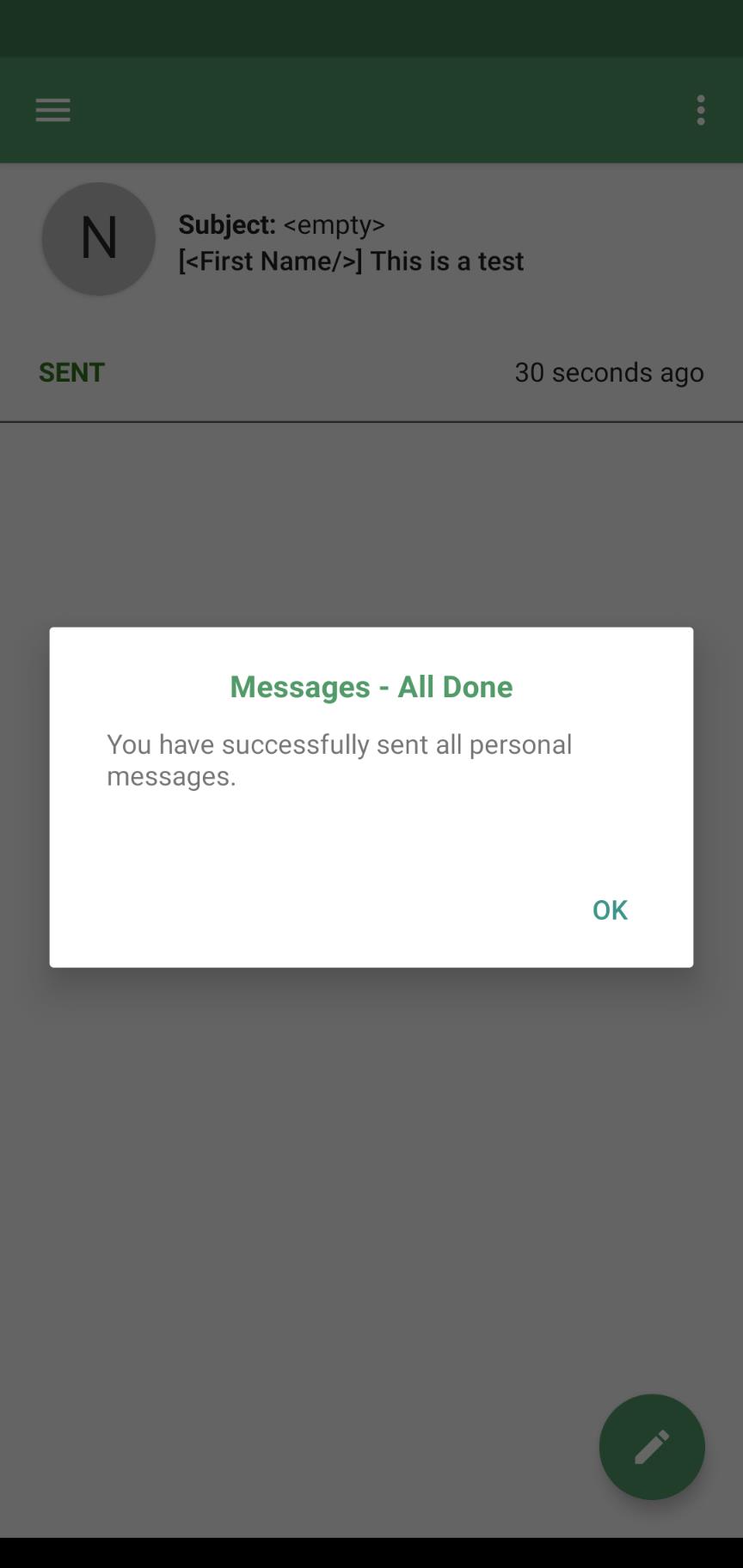 12. Sent or canceled, all of your messages will be saved in the Reach App. This means you can create drafts to send out at a later date or templates to use in the future.
You can locate these by tapping the 3 lines on the top left of the page to access the menu.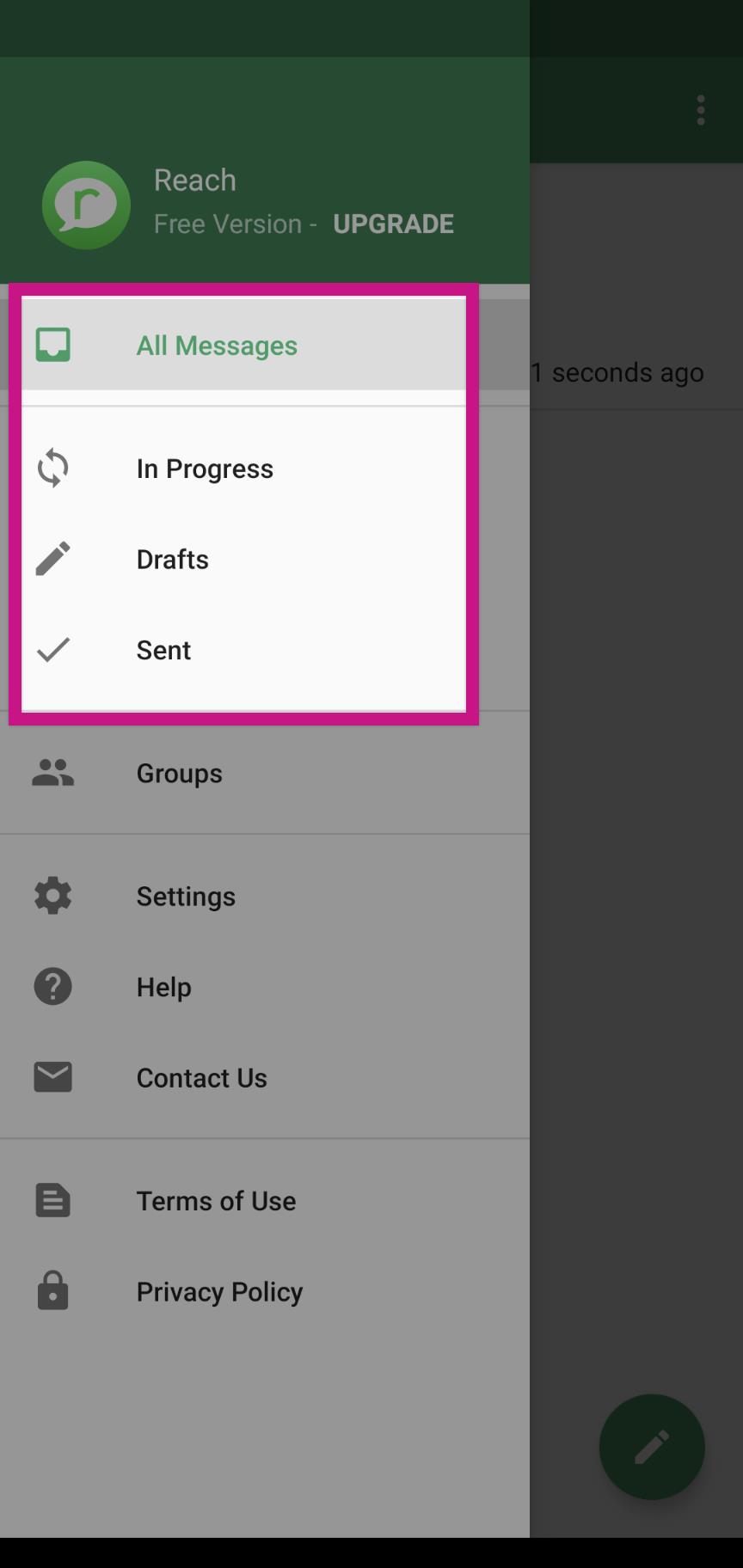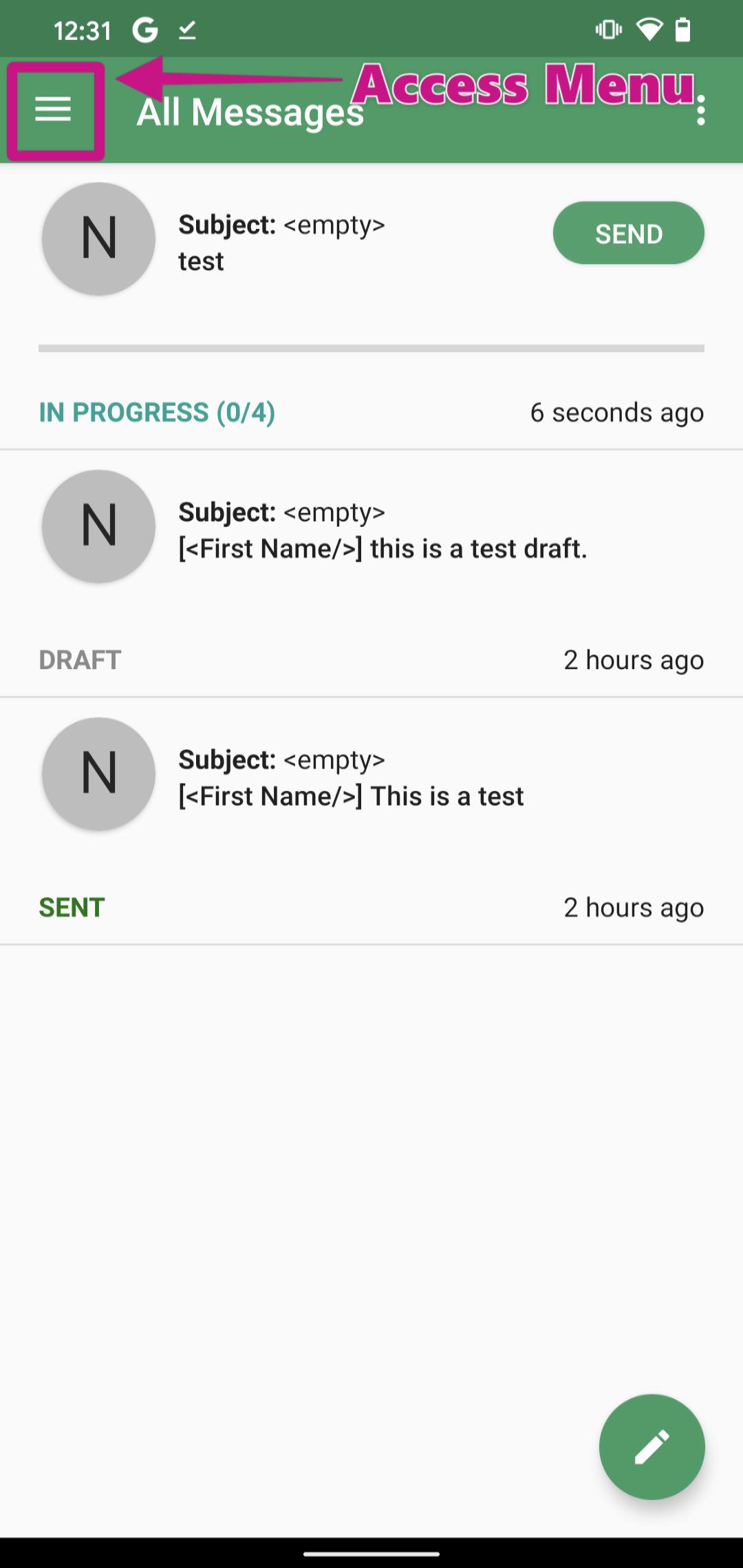 13. Settings allows you to edit how your groups are sorted & if you would like Reach to send the next message automatically or manually. You can also view your account status & edit email SMTP settings. (This setting is not necessary to send texts)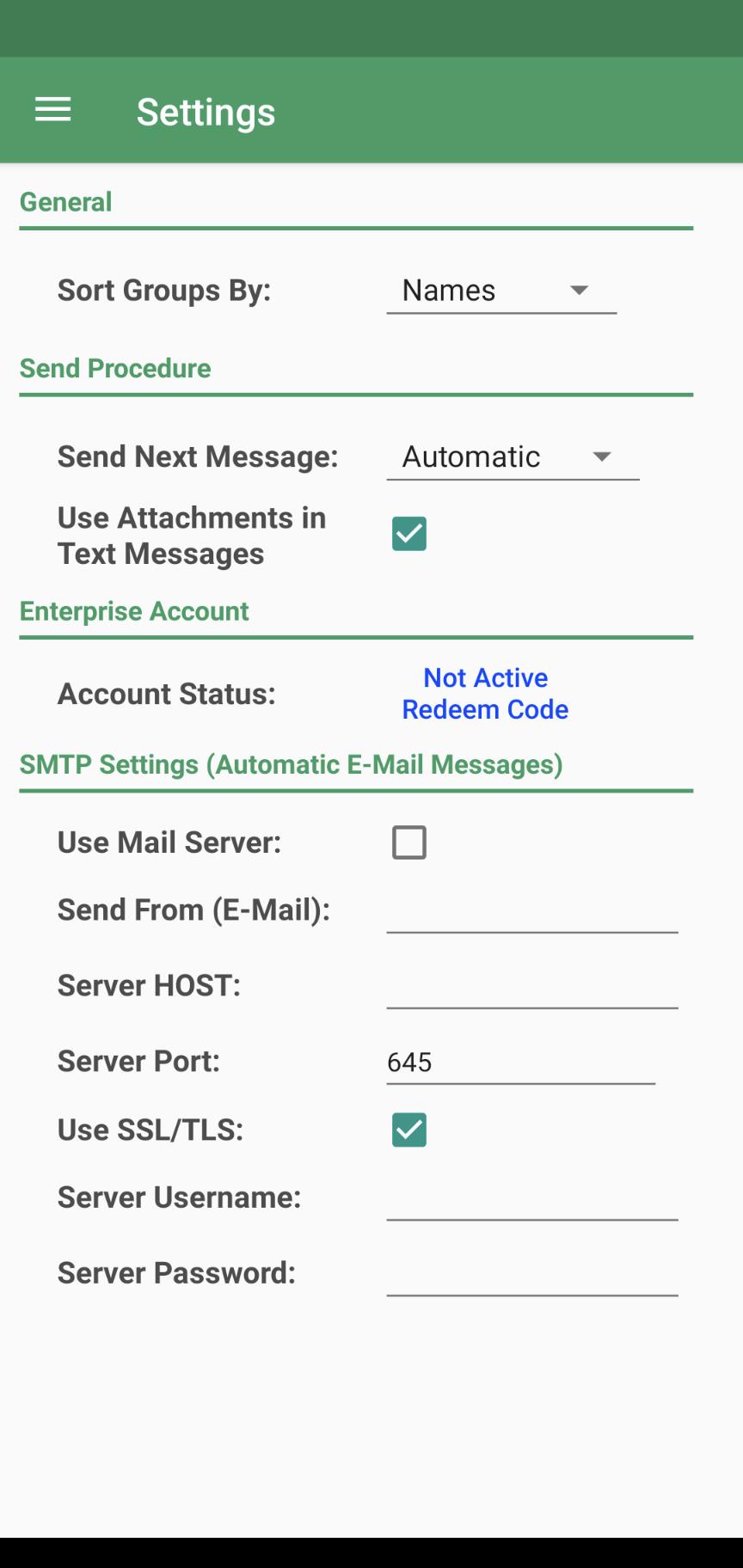 Send out a Text
Here are a few options to choose.  Pick a group to sent this to.  It can just be 5 people- whatever the member prefers.  We just want them to see how it works.  
A. Jim, it's Jeff Robbins. Thinking about you and your family and want to wish you a (Happy Thanksgiving, Happy Holiday's / Merry Christmas ,Happy New Year). -- Jeff
B. Jim, it's Jeff Robbins. Would love to hear the sound of your voice. Can you talk today between 2:00 - 4:00 --Jeff
C. Jim, it's Jeff Robbins. It has been too long since we've talked, would love to hear about you. Can you talk today or tomorrow? --- Jeff
D. Jim, it's Jeff Robbins. I was going through my phonebook and saw your name and remembered how much I enjoyed talking with you. Would love to hear about you. Can you talk soon? ---Jeff
If you need additional help:
Please contact your Support team:
We are happy to help :)
support@byreferralonly.com
800-950-7325 Ex 3401