The Getting More Listings System is a proven direct response marketing program that allows you to dominate an area of 1000 homes. You'll get all the direct mail programs, newsletters scripts, and systems in a turnkey toolkit. It's like a paint by numbers program that will produce a consistent flow of new business for you.
Where is Getting More Listings?
From the home page on BRO, you're going to click on "Review The Curriculum" in the CBROC section.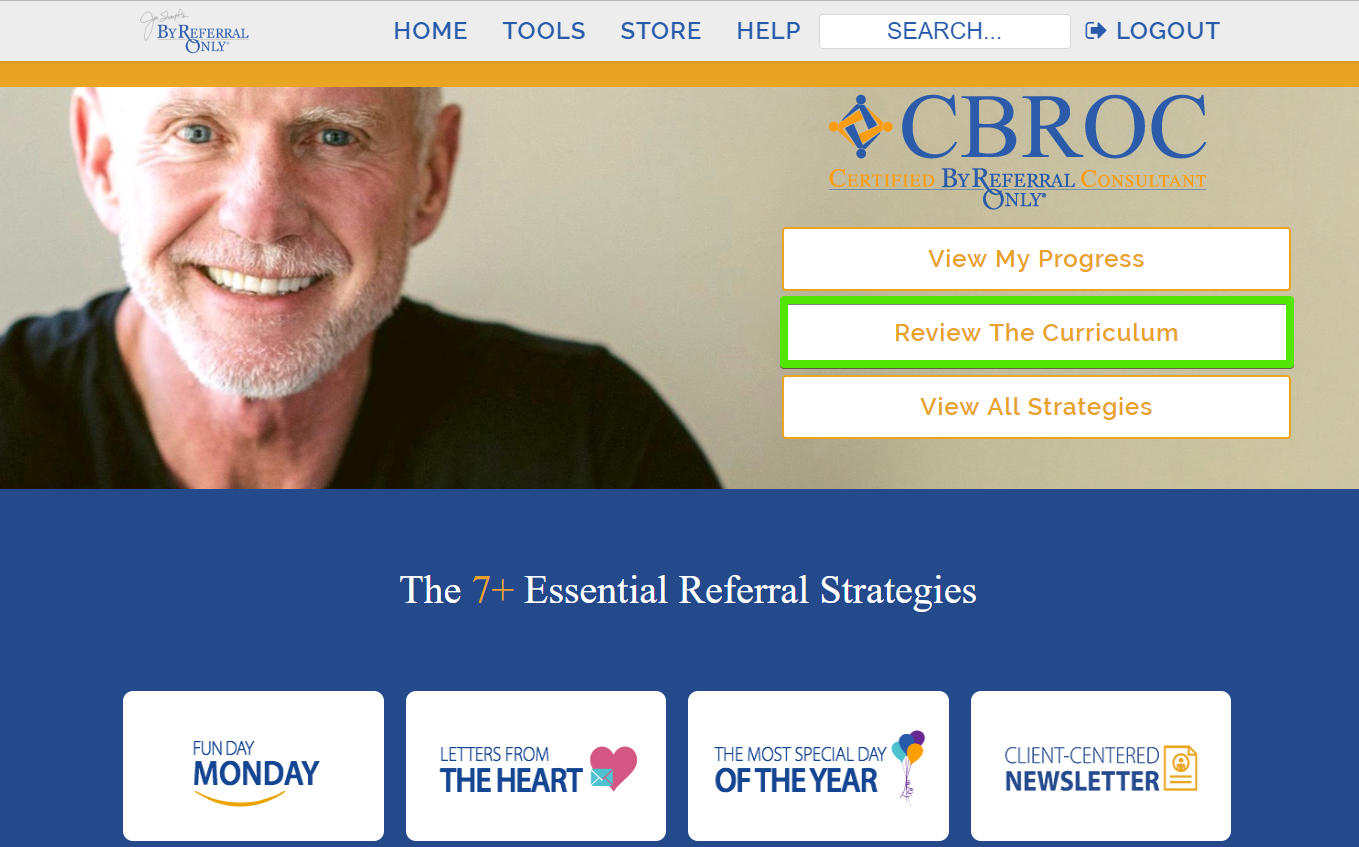 That will open up a new page where you will click on "Getting More Listings" and then "Click Here For Course Resources" to view all materials and strategies for the Gardening Program.
Once you've clicked to view the course resources, you'll be taken to the Getting More Listings Course Materials page where you can download the Course Guidebook, join the Facebook Group and Webinars for Getting More Listings.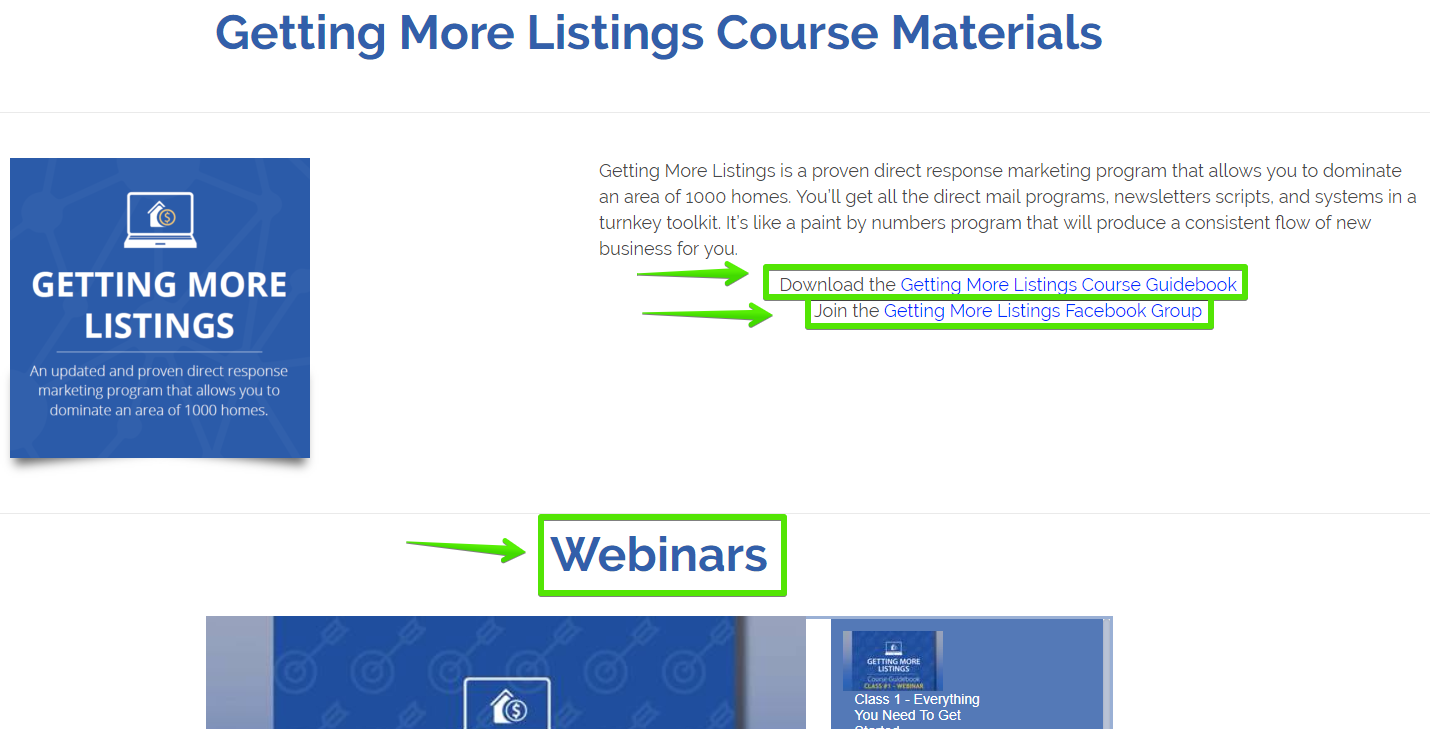 If you have any questions or there is anything else you need, please reach out to support@byreferralonly.com.