In this series we selected the most extraordinary referral getting dialogues that are time tested and proven to get results by thousands of the best CBROC agents in the world.
We will take one dialogue per class and you will practice and memorize it. Then we'll practice using it. I will show you how to use these dialogues in between classes in your everyday communication – your phone calls, your in-person discussions, your emails, your text messages, and your hand written notes.
Where is the Getting Referrals Program?
From the home page on BRO, you're going to click on "Review The Curriculum" in the CBROC section.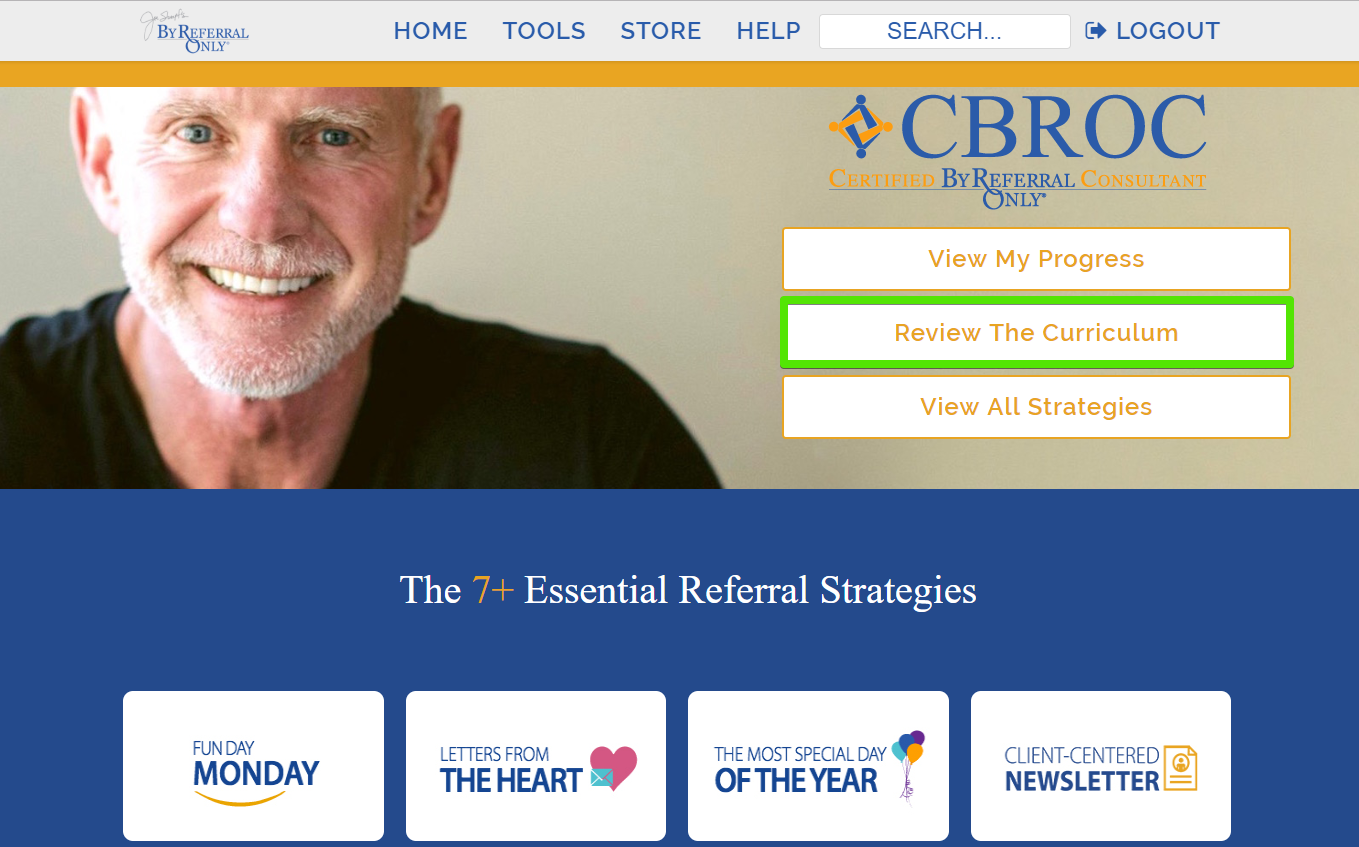 That will open up a new page where you will click on "Getting Referrals" and then "Click Here For Course Resources" to view all materials and strategies for the Getting Referrals Program.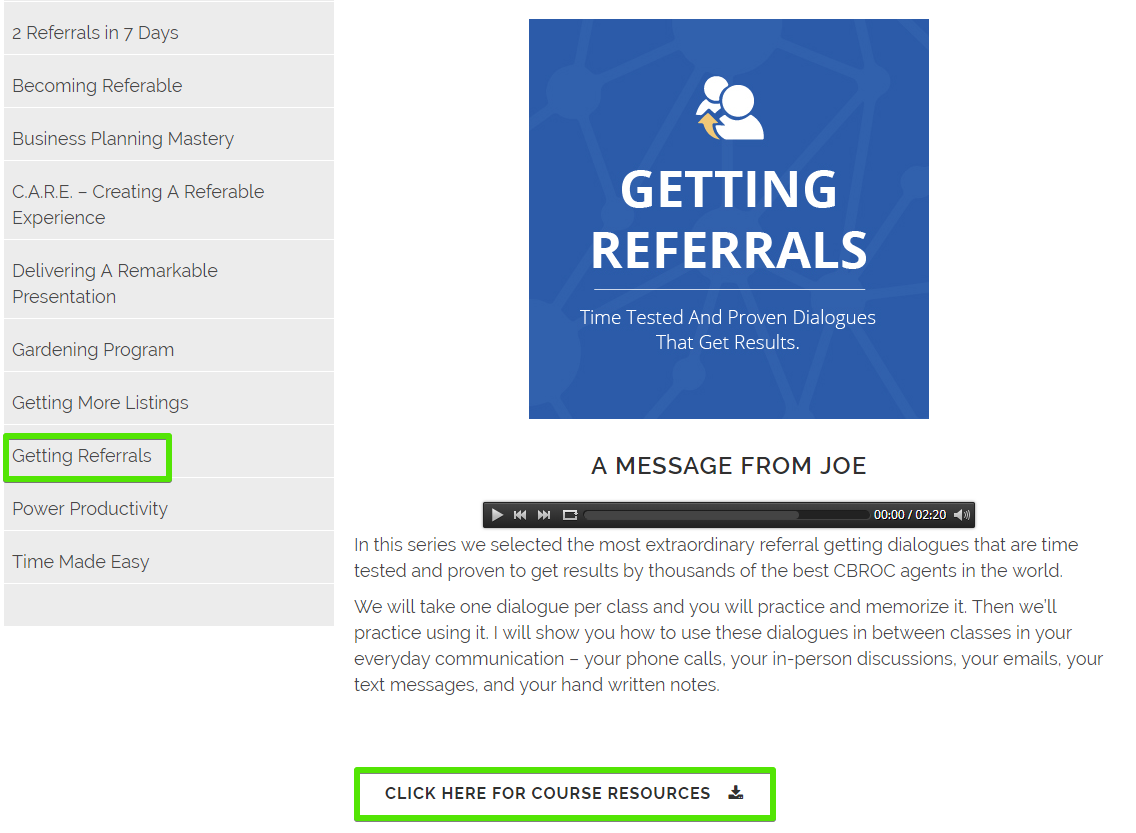 Once you've clicked to view the course resources, you'll be taken to the Getting Referrals Course Materials page where you can download the Course Guidebook, join the Facebook Group and take the classes for the Getting Referrals Program.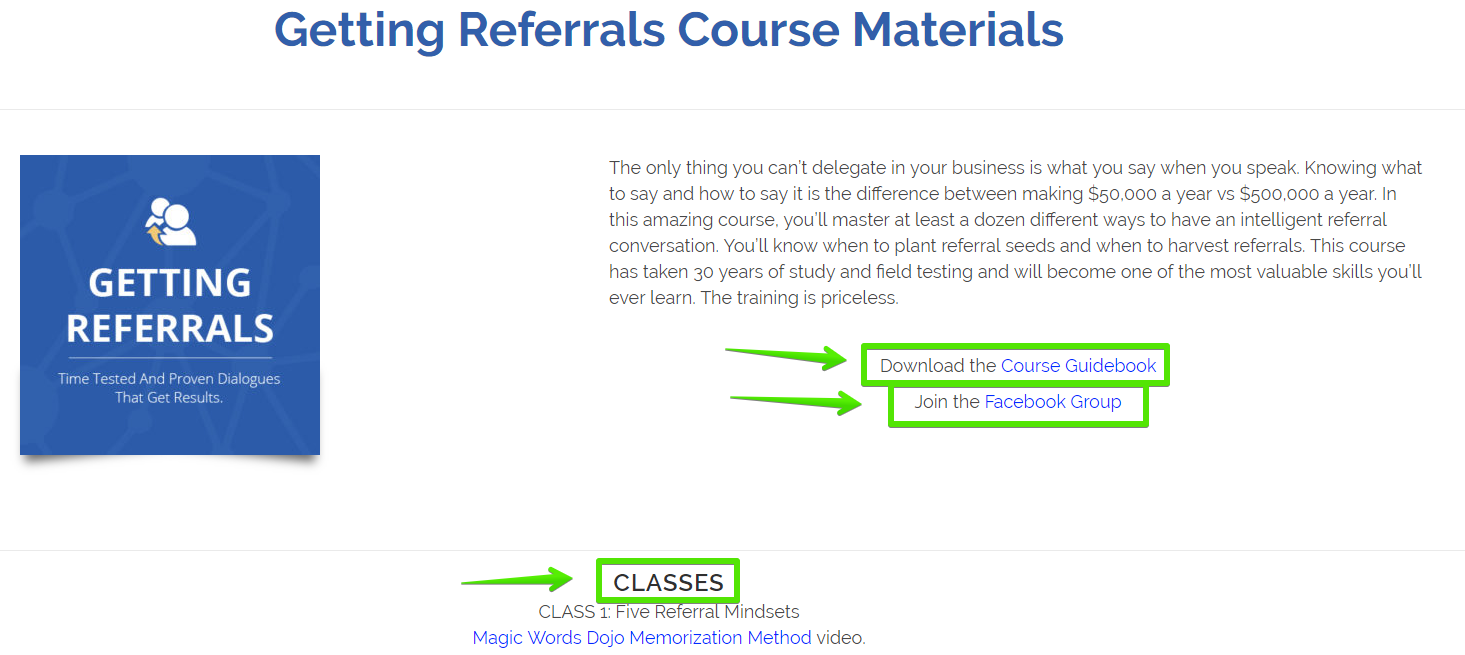 If you have any questions or there is anything else you need, please reach out to support@byreferralonly.com.