There are many reasons to export your contacts:
Create a backup of the contacts in myClients.
Email your database to a mailing company so they can address postcards or calendars.
To do this you will "Export Contacts" to a file on your computer that you can save as a backup, or email to a mailing service. Exporting copies the contact information in myClients, it does not remove anything from myClients.
Choose "All Contacts" and click Export Contacts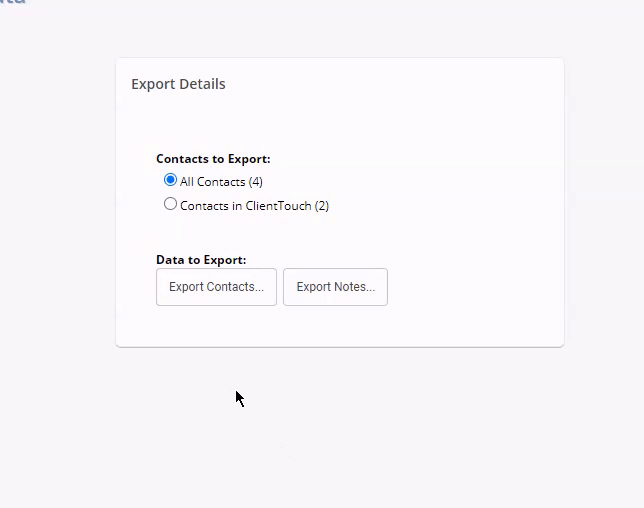 Your contact export will automatically download.