The Magic Words Matrix helps identify the best magic word scripts when you are helping your client Buyers, Sellers, Refinance or Purchase Loan.
1. Locate the area of the Matrix that represents your client: Buyer, Seller, Purchase, or Refinance.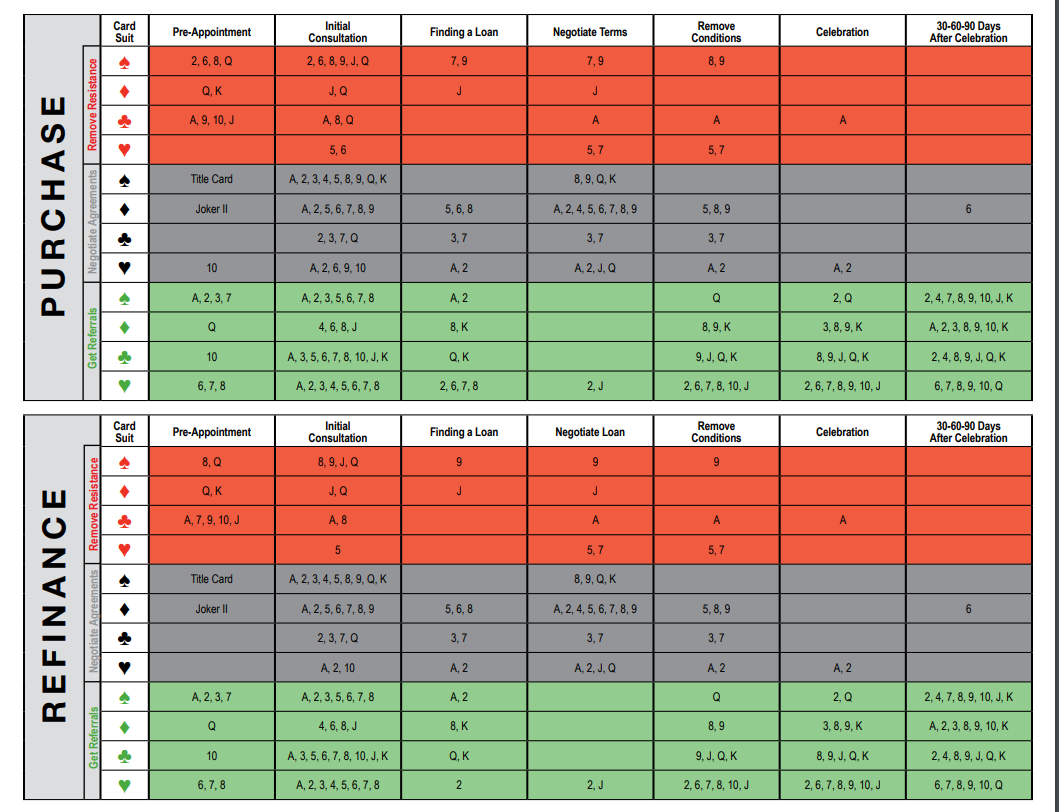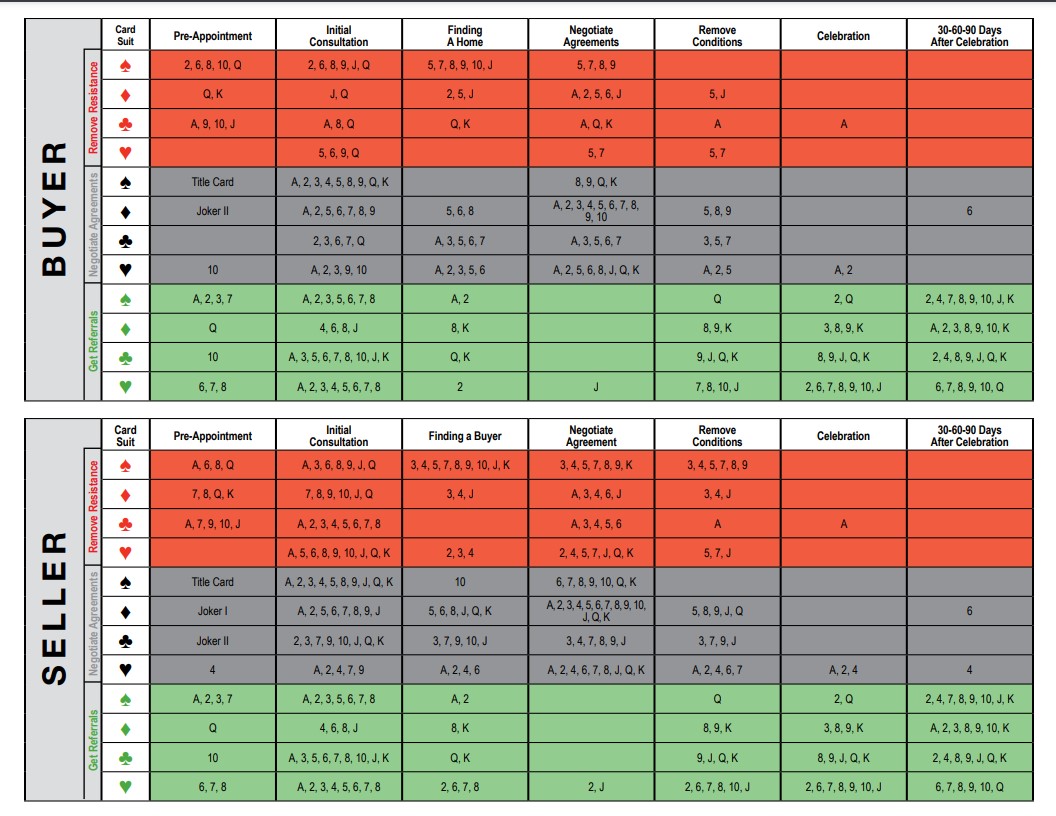 2. Identify the area of the transaction where you'll interact with your client.
Refinance > Finding a Loan. Pull the cards from each deck from that column, in this case, two red cards, seven black, and seven green.
3. Rehearse the dialogue on each card to prepare for the time with your client.
4. For additional support, visit the Magic Words Dojo from the By Referral Only website under the "Tools" link. Still need help? Email Support@byreferralony.com