There are two versions of the printable Letter from the Heart available: PDF and Word. The PDF version is mail merged with your contacts in the myClients database. The Word version is not mail merged.
To locate the PDF version:
2. Find the Letter Template
In myClients, click the Settings icon.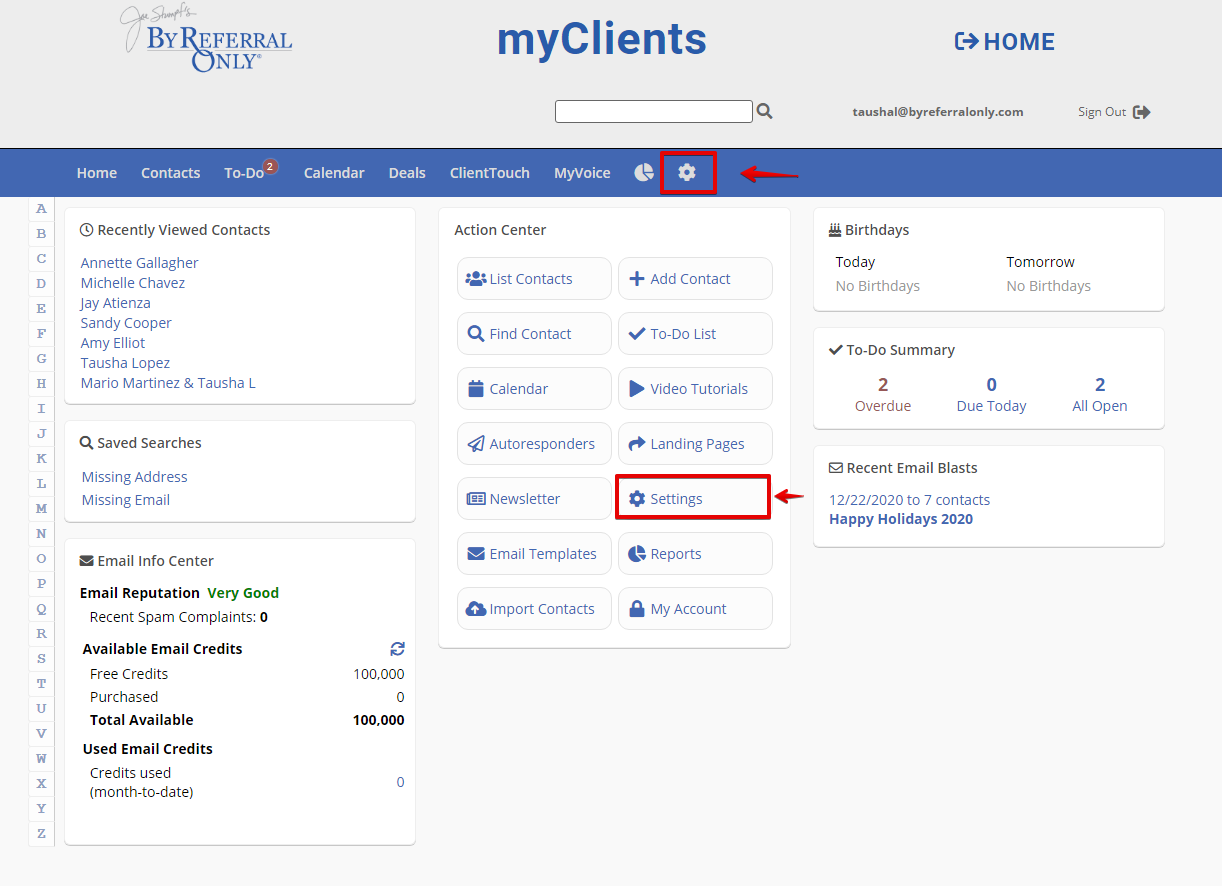 Choose Letter Templates
Click the Samples button
Choose the Letter From the Heart
Click on the name to open the editor.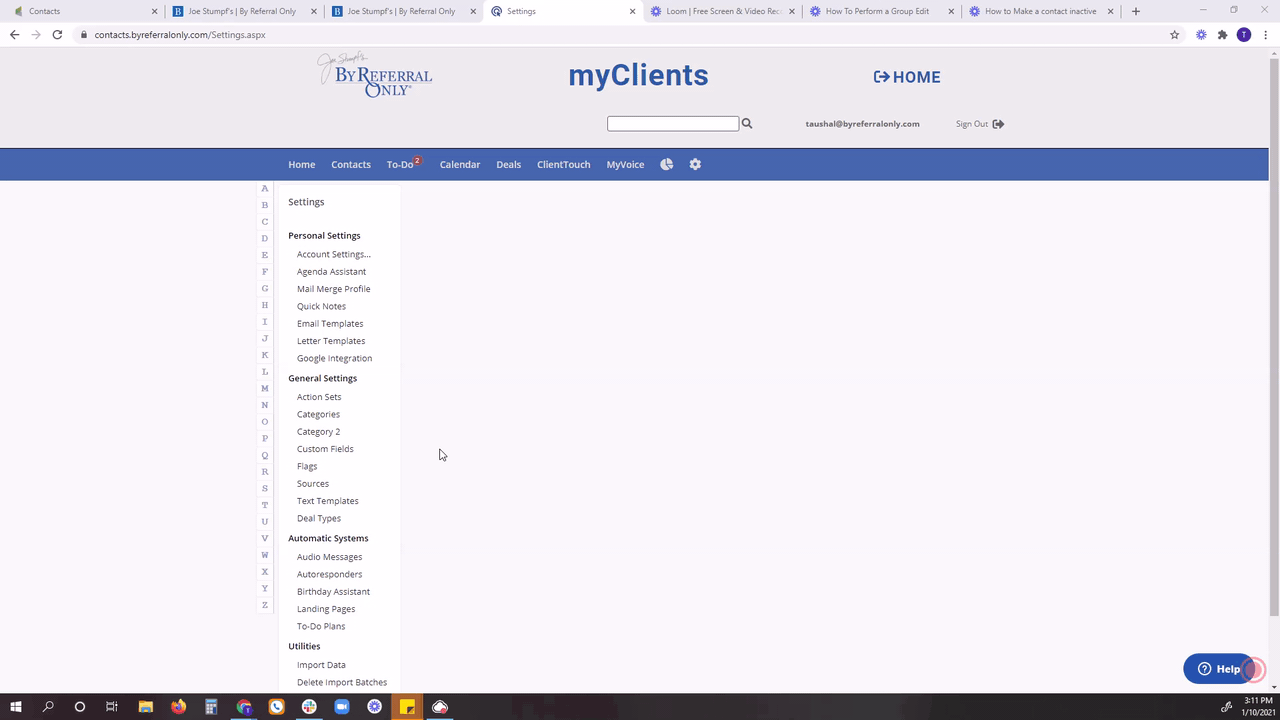 3. Edit your Letter From the Heart Template and Click on Save.
Text with percentage signs around it will auto-populate with the correct information. Not every letter will have red text that needs to be changed.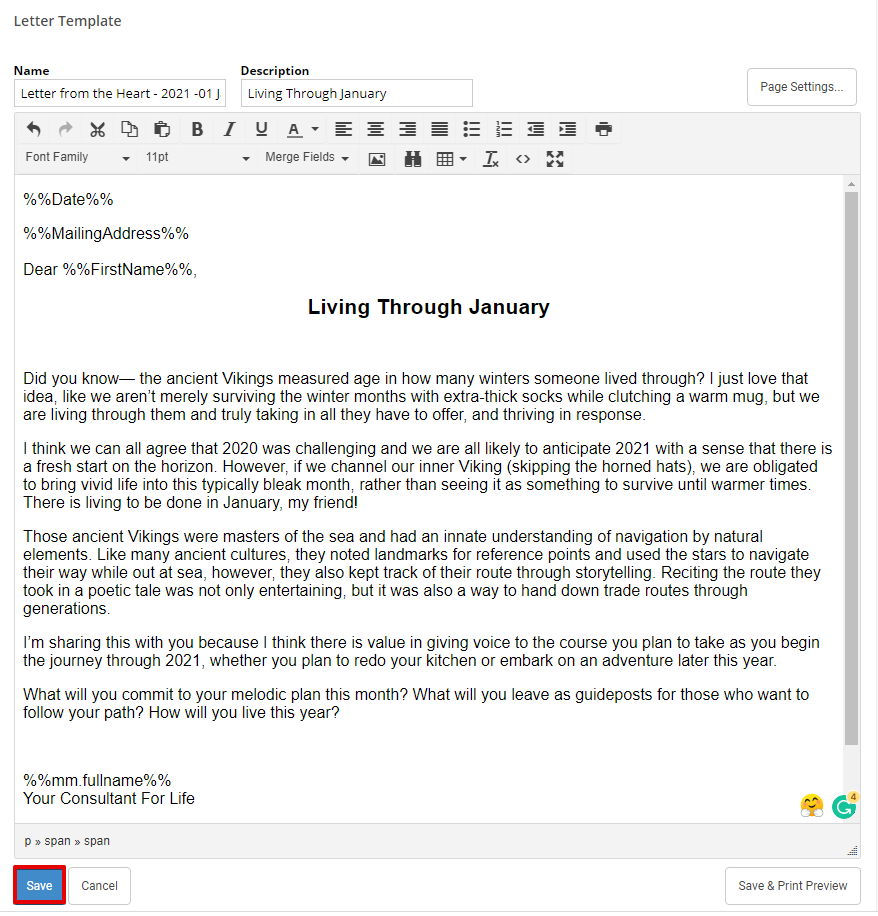 4. Mail Merge
Click here to learn how to select contacts to mail merge.
If you need additional help:
Please contact your Support team:
We are happy to help :)
support@byreferralonly.com
800-950-7325 Ex 3401