Send an email to let everyone know who won! Follow steps 1 and 2 below to send your Fun Day Monday Winner email to your flagged Fun Day Monday contacts.
STEP 1: Edit the Email Template
Click Settings and choose Email Templates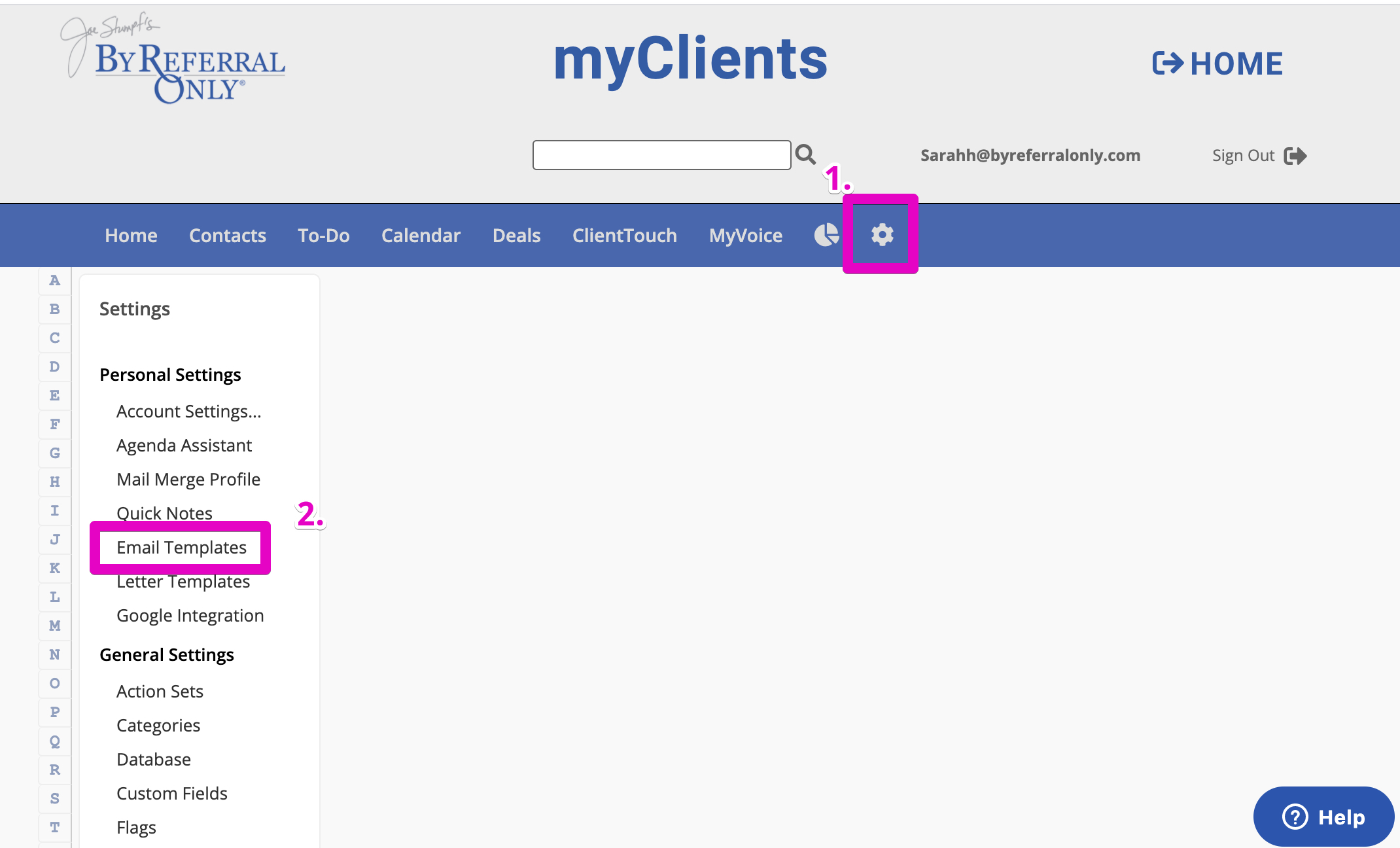 Click the Winner Template and add the winner's name.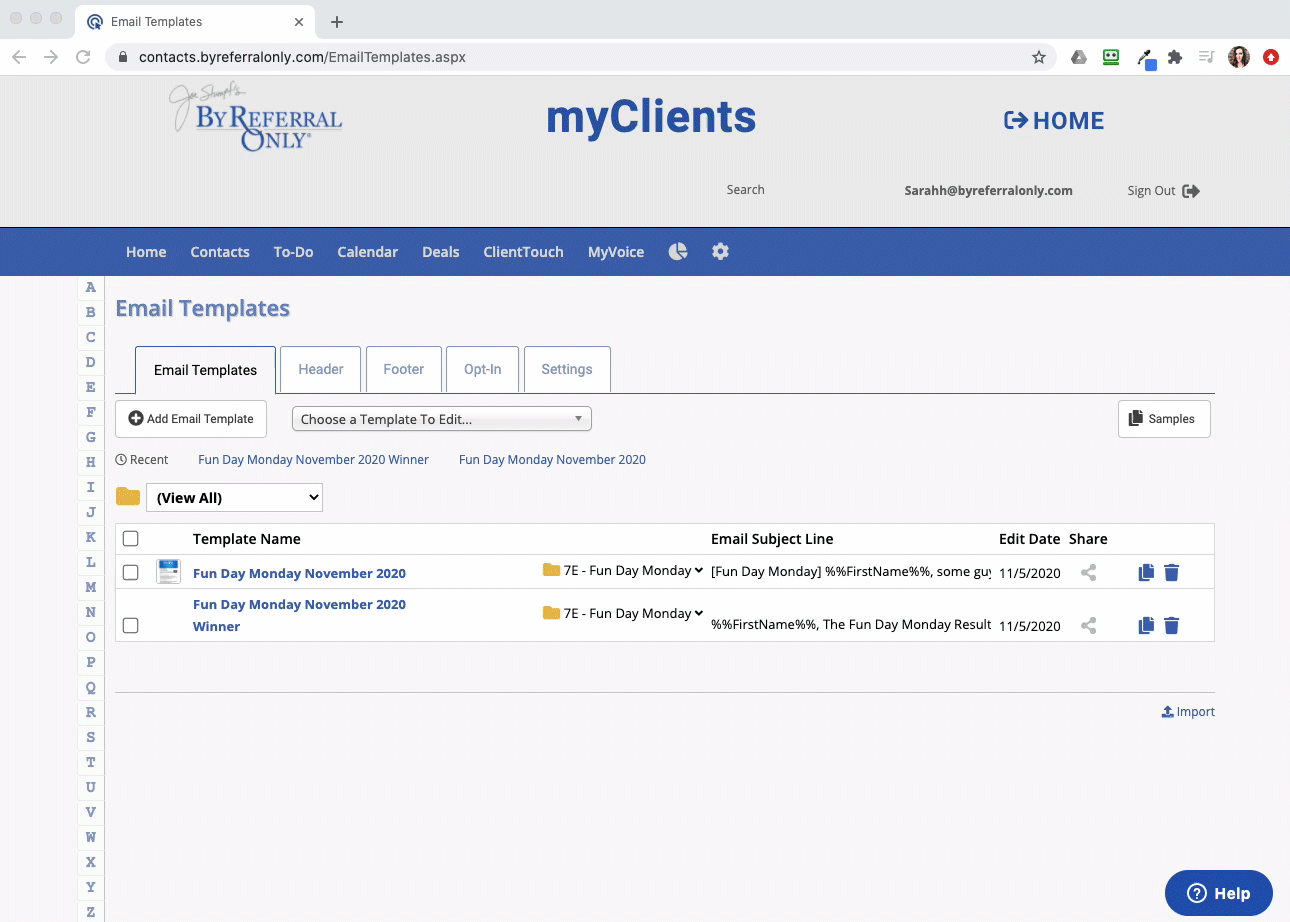 STEP 2: Send the Email