Pie 2023 Giveaway Campaign Information:
https://members.byreferralonly.com/2023-thanksgiving-pie-bro-members/
This year, we're introducing a new feature in RSVP emails known as Smart Links.
Instead of clicking on an external link to fill out a form (aka Landing Page), your clients can now simply choose their preferred pie by clicking the button in the email!
The real magic is what happens in your myClients account... clicking the pie button automatically adds a flag and a note to the contact record, indicating their pie choice.
Pie 2023 Email Templates can be located under Samples in myClients: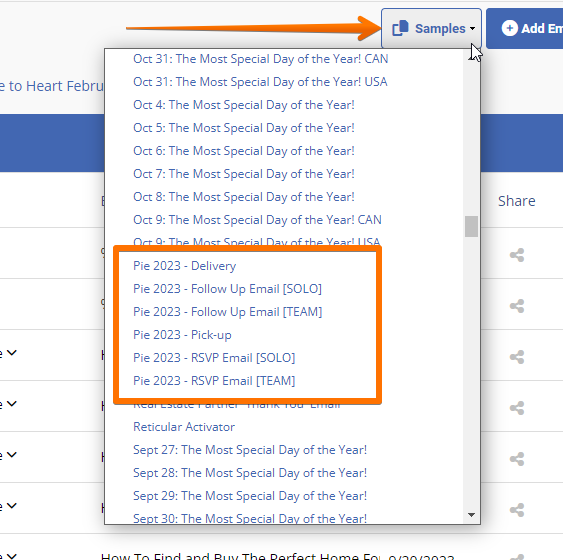 Still need a Landing Page? Don't worry, we've got you covered: 
Additional Resources
If you need additional help:
Please contact your Support team:
We are happy to help :)
support@byreferralonly.com
800-950-7325 Ex 3401